For fans of Turkish series, the arrival of the summer means the end of seasons for all of the series. But summer also means the beginning of the new Turkish series that will accompany us throughout the summer.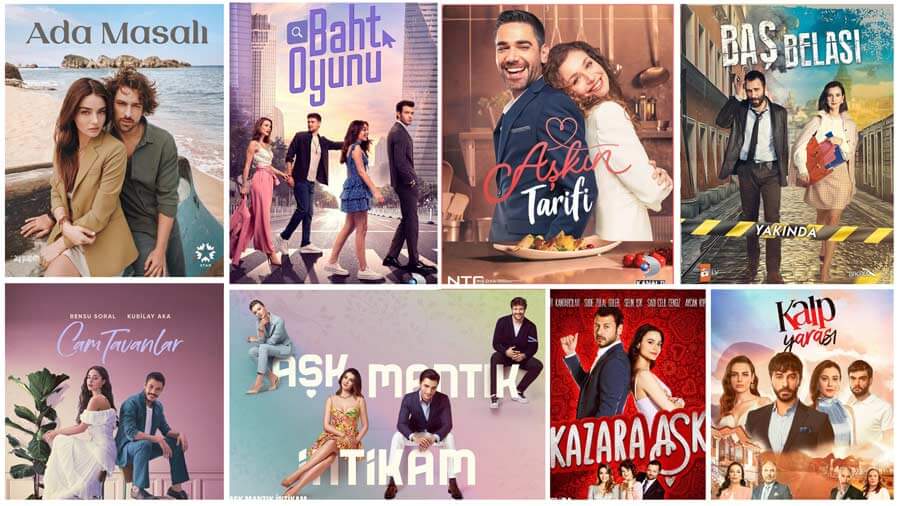 Every year, with the arrival of summer, Turkish series are renewed. In general, major series end in May or even June, only to return in September in new seasons. New series are produced to take over during the summer. Thus, series such as Masumlar apartmani, Kirmizi Oda, Uyanış Büyük Selçuklu, Marasli or Kardeşlerim, which were big successes this year, have finished their season and are giving way to the new Turkish summer series, which are generally lighter series, romantic comedies, family comedies or romances.
From June onwards, 10 new Turkish series will start airing in the summer of 2021. This new season marks the return of actors that we were eager to see again in a series. Some of them, like Kadir Doğulu or Bansu Soral, have been absent from the screen for a while.
Here is the list of 10 new Turkish series that will accompany us during the summer. These series are listed in the order of broadcasting.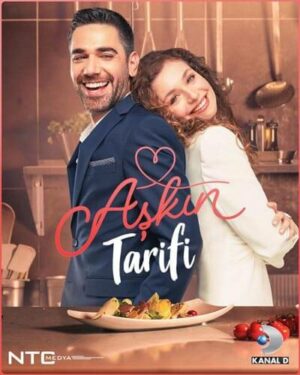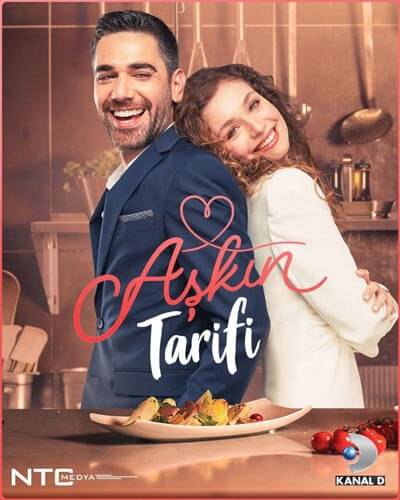 Firat's life is turned upside down when he is abandoned by his fiancée on their wedding day. He learns that his fiancée left him because of the advice of a man named Taylan who calls himself "Dr. Love". Firat decides to take his revenge by giving a life lesson to "doctor love".
He gets close to "Doctor Love's" fiancée, the beautiful Naz, who owns a French restaurant. Working with Naz, will Firat discover the true recipe for love?
All the details on the series Askin Tarifi, in this article (here)
Genre: romantic comedy
Production company: NTC Medya
Producer: Mehmet Yiğit Alp
Director: Deniz Koloş
Script: Leyla Oter and Doruk Erengül
Release date: June 7, 2021
Broadcasting channel: Kanal D
International name: Recipe of love
Main actors of Askin Tarifi
Kadir Doğulu
Serra Aritürk
Alper Saldiran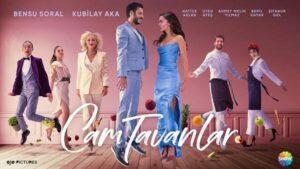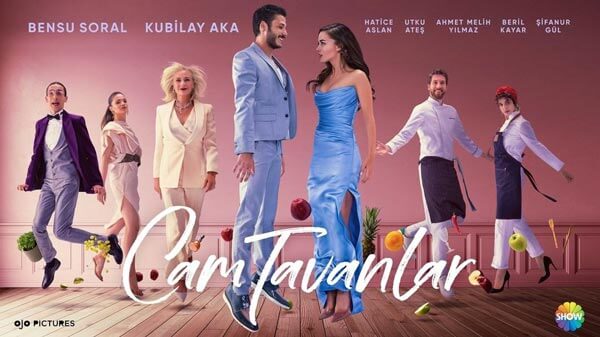 This new Turkish series is not just a romantic comedy. Cam Tavanlar, tackles the subject of gender inequality in the world of work. It is a romantic series with a background of women's struggle for equality. Cam Tavanlar, which can be translated as "glass ceiling", tells the story of Leyla. An intelligent and ambitious young woman who finds her job held back because she is a woman.
Leyla is a courageous and determined young woman who has not been blessed by life. Orphaned at the age of 8, she grows up with the desire to succeed in her professional life. She is very intelligent and gives her all to her work. While she expected to be promoted and become a partner in the company she works for, Leyla's position was given to a man. The partners felt that a woman was not capable of continuing the project. The man who takes Leyla's place is Cim, a man for whom she has had a crush in the past.
Leyla and Cim will compete with each other. Will this competition lead to a beautiful love story?
Genre: Romance/Drama
Production company: OJO Pictures
Producer: Kerem Catay and Ömer Özgüner
Director: Fehmi Öztürk
Screenplay: Meriç Acemi
Date of broadcast :
Channel: Show TV
International name: Love reserved
Main actors of cam Tavanlar
Bensu Soral
Kubilay Aka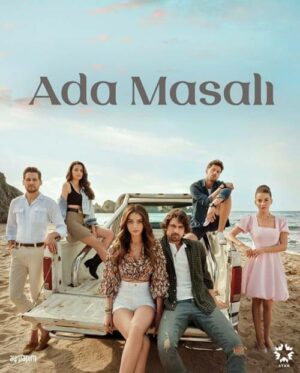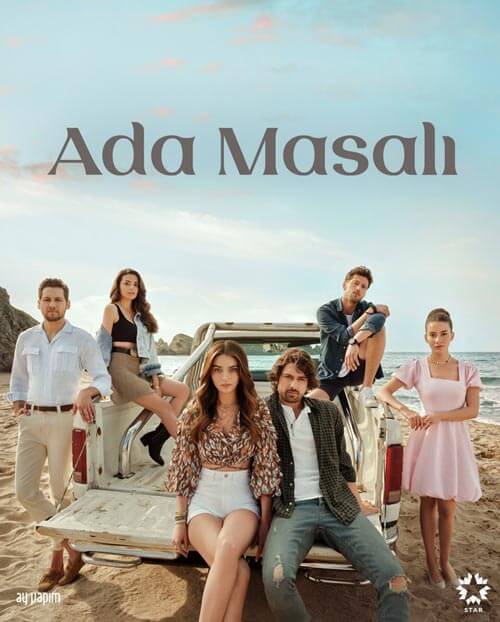 Ada Masali is a Turkish romantic series. The first episode will be broadcast on Tuesday 15 June on the Turkish channel Star Tv.
In the main roles are Alp Navruz and Ayça Aysin Turan. Aysa plays the role of Haziran, a talented young woman, who wants to get a job in Tokyo. Poyraz is a young man who owns a piece of land on an island and a small olive oil factory.
Haziran's company sends her to the island to find a way to get Poyraz to sell his land. A romance will begin between Haziran and Poyraz. All the information on the Ada Masali series in this article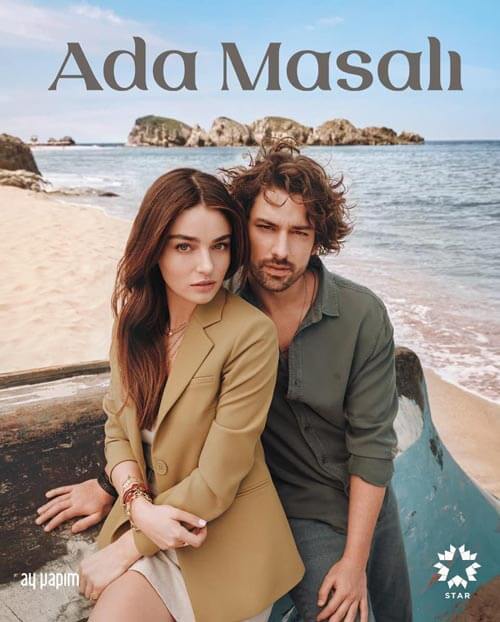 Genre: Romance drama
Production company: Ay Yapim
Producer: Kerem Catay
Director: Ali Bilgin
Screenplay: Yesim Citak and Elda Eroglu
Broadcast date: June 15, 2021
Broadcasting channel: Star Tv
International name: Islan Tale ?
Main actors of the series Ada Masali :
Ayça Aysin Turan
Alp Navruz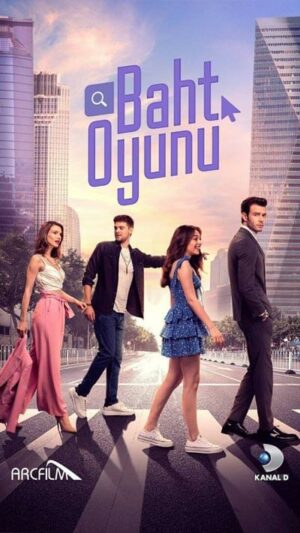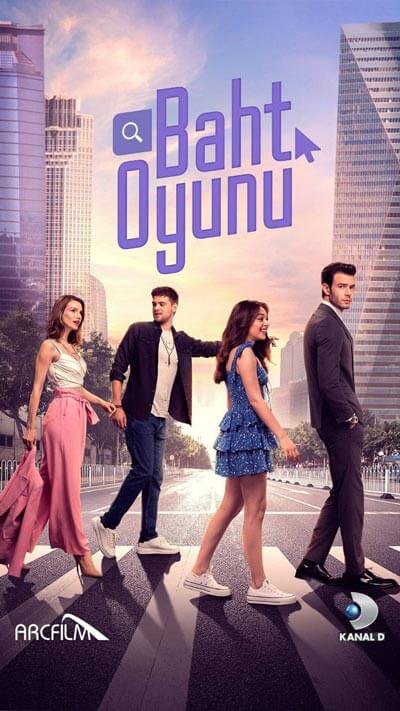 Baht Oyunu is a light and fun romantic comedy.
In the romantic comedy Baht Oyunu, Ada falls in love with Rüzgar, a foreign student who is facing expulsion from Turkey.
Ada proposes to Rüzgar to marry her in order to avoid expulsion. In Baht Oyunu, Ada hopes that this sham marriage will turn into a real love story. But on their three-year wedding anniversary, Ruzgar leaves Ada. Ada, who is superstitious, thinks that if she does not marry her first love, she will be sad for the rest of her life. So she tries everything to get her first love, Ruzgar, back. But fate will put her in the path of the charismatic Bora.
Bora is a hard-headed man who only thinks about his work and doesn't believe in love, but when he meets Eda, things are likely to change.
Genre: Romantic Comedy
Production company: ARC Film
Producer: Fatih Enes Ömeroglu
Director: Serdar Gözelekli
Screenplay: Fatih Enes Ömeroglu Erkan Birgören and Tuna Kiygi
Release date: June 15, 2021
Broadcasting channel: Kanal D
International name: Baht Oyunu
Main actors of the series Baht Oyunu :
Cemre Baysel
Aytaç Sasmaz
Asli Sümen
Idris Nebi Taskan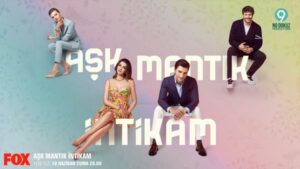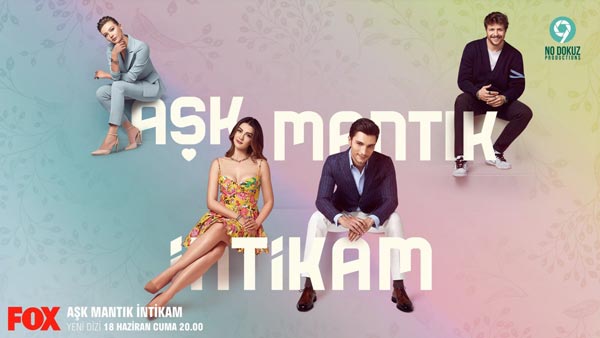 The name of this new Turkish romantic comedy is Ask mantik Intikam, which can be translated as : Love, Logic, Revenge, is a Turkish series that will be broadcast from Friday 18 June 2021 on the Turkish channel FOX.
Ask Mantik Intikam, is a Rom-Com whose motto is:
"does love end when we say it's over? "
Esra is a waitress, she is getting married to Ozan, who has finished his engineering studies. It is a marriage of convenience and Esra ends up leaving him. After their divorce, Ozan makes a fortune by setting up his own software company. One day, when Esra starts working in Ozan's company, their paths cross.
Genre: Romantic comedy
Production company : NO : 9 Production
Producer: Murat österreich
Director: Murat öztürk
Script: özlem Inci Hekimoglu / Nil Güleç Ünsal
Release date: 18 June 2021
Broadcasting channel: Fox
International name: Love, logic, revenge
Main actors of Ask Mantik Intikam:
Burcu Özbek
Ilhan Sen
Burak Yörük
Melisa Dongel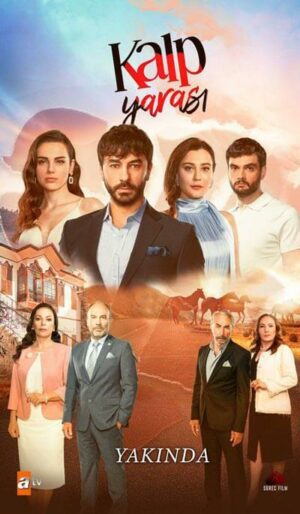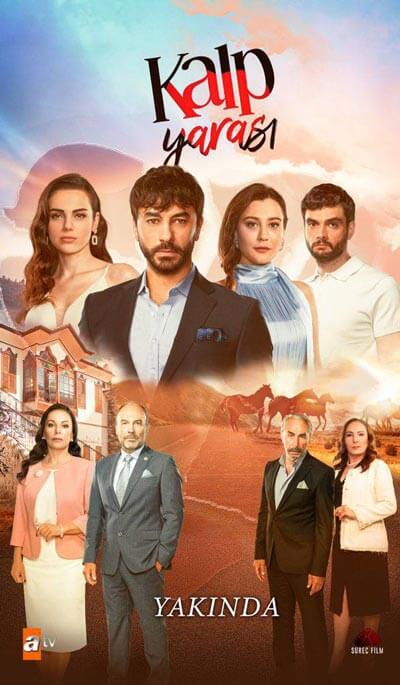 This new series Kalp Yarasi, whose name can be translated as "wounds of the heart", will tell the story of Ferit and Ayse. A love that is born within a conflict between two families, deeply rooted in the history of the city of Antakya, Turkey.
Genre: Drama/romance
Production company: Process Film
Producer: Ali Gundogdu
Adaptation: Tomris Giritlioglu
Director: Yildiz Hülya Bilban
Screenplay: Sema Ali Erol/Mahir Erol / Özgul Türçiler Akad
Release date: June 2021
Broadcasting channel: ATV
international name :
Kalp Yaraki Main Actors:
Gökhan Alkan
Yağmur Tanrısevsin
Merve Çağıran
Toprak Can Adıgüzel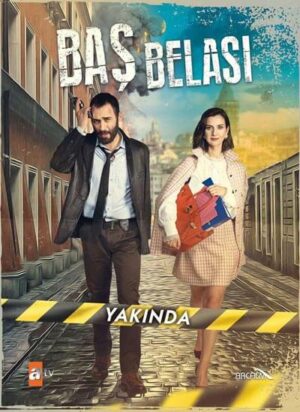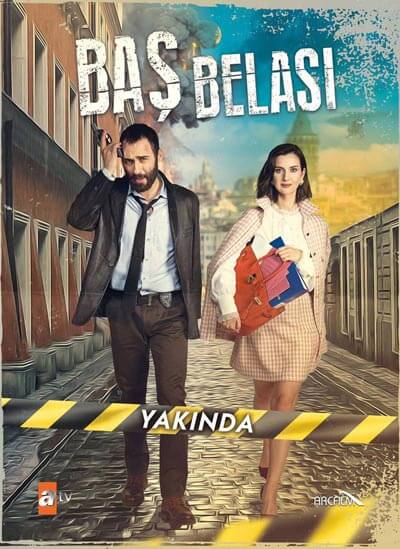 Baş Belasi is a series that will mix action and comedy. A mysterious crime is committed and the clues gathered will lead to the path of psychologist Ipek crossing with commissioner Sahin Kara.
The two main roles are played by actress Irem Helvacioglu in the role of psychologist Ipek. Actor Seçkin Özdemir plays the role of Commissioner Sahin. The series Baş Belasi will be broadcast from Sunday, June 20 on the ATV channel.
When Ipek becomes closely involved in a police investigation, she cooperates with the police as a psychologist. This combination of circumstances will awaken in her a passion for police investigations. Ipek will find herself working with the head of the homicide bureau, Sahin Kara. Baş Belasi is the story of two diametrically opposed characters who find themselves working together to solve criminal cases.
Genre: Action/comedy/romance/police
Production company: ARC Film
Producer: Fatih Enes Ömeroğlu
Director: Murat Onbul
Screenplay: Gülsev Karagöz / Zafer Özer Çetinel / Ahmet Orçun Okşar / Ramazan Demirli
Broadcasting date: 20 June 2021
Broadcasting channel: ATV
International name: Head trouble
Main actors of Baş Belasi:
Irem Helvacioglu
Seçkin Özdemir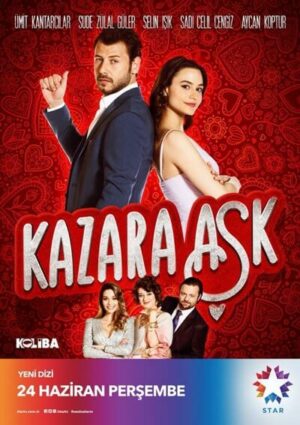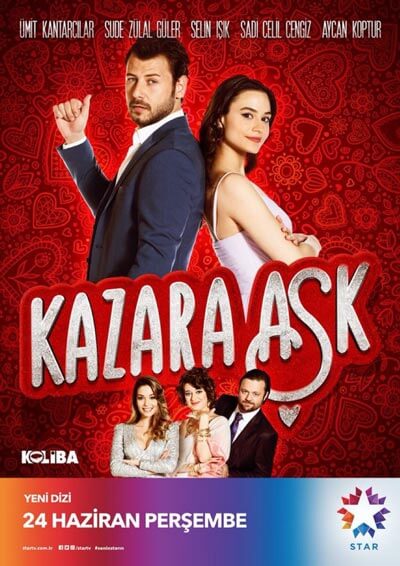 Following an accident, the paths of the two main characters, played by Ümit Kantarcilar and Sude Zülal Güler, will cross.
In the Turkish series Kazara Ask, a beautiful young girl whose dream is to marry the man she loves and live happily ever after crosses paths with a young man from a rich family. What follows is a series of unexpected events that will turn their lives and those of their families upside down.
Genre: Comedy
Production company: Koliba Film
Producer: Ata Türkoglu
Director: Sadullah Celen
Script: Bekir Baran Sitki / Rana Mamatlioglu
Release date: June 24, 2021
Broadcasting channel: Star TV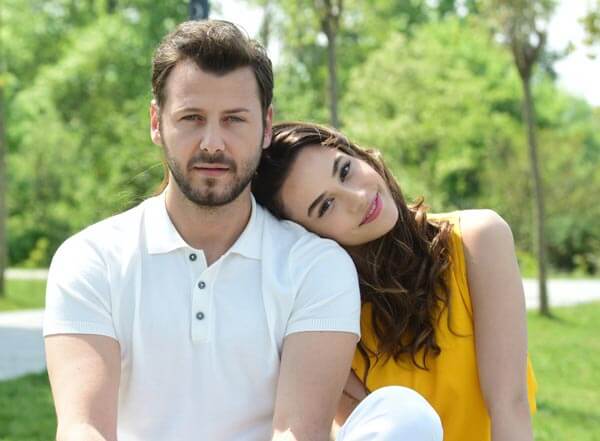 Main roles in the series Kazara Ask :
Ümit Kantarcilar
Sude Zülal Güler
Ikimizin sirri (both our secrets) is the only Turkish summer series that is a Drama. Turkish series usually broadcast during the summer are often romantic comedies or light-hearted series, but this is not the case with the series Ikimizin Sirri. This new Turkish series is an adaptation of a Korean K-drama series from 2016, named "contract marriage" with Aras Aydin and Leyla Feray in the main roles.
Ikimizi Sirri will tell the story of a poor woman whose husband dies in a car accident. She is left to raise her little daughter alone. Her path crosses with that of a rich businessman. They enter into a contractual marriage, each for their own reasons.
The series Ikimizi Sirri will be broadcast on ATV from the first week of July. The exact date has not yet been revealed.
Genre: Drama
Production company: Ay Yapim
Producer:
Director: Cem Akkyoldaş
Screenplay: Özen Yula
Release date: July 2021
Broadcasting channel: Atv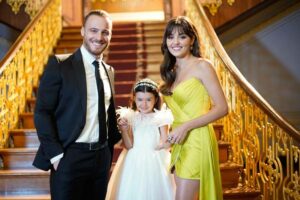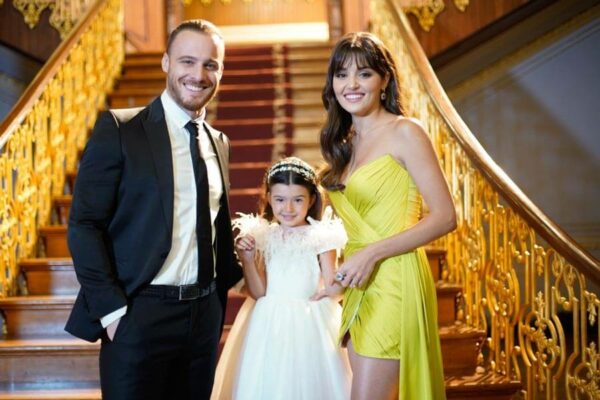 The last series in our top 10 is not a new series but the second season of the phenomenon series Sen çal Kapimi, which will start in June. Our favourite duo, Kerem Bürsin and Hande Ercin, who bring the characters of Serdar and Eda to life, are back in a second season of Sen çal Kapimi.
In this second season, the story jumps forward five years. Eda and Serkan had a daughter whom Eda hid from Serkan. All the information about this second season of Sen çal Kapimi in this article