Turkish series Teşkilat, whose season 3 is currently airing on TRT1, is set to see its cast expand, as a new actress will join the team.
Actress Zeynep Tuğçe Bayat will join the cast of the series Teşkilat.
The popular series Teşkilat with Deniz Baysal and Murat Yildirim in the lead roles has been topping the ratings every Sunday night for three years now.
Despite the departure of actor Çağlar Ertuğrul at the end of season 2 and several other important actors, the series has kept its audience hooked.
Zeynep Tuğçe Bayat will join the cast of the series Teşkilat starting from episode 69. She will bring to life the character of Siyah İnci, a foreign agent specializing in disguise.
Turkish actress Zeynep Tuğçe Bayat joins actors Deniz Baysal, Murat Yıldırım, Gürkan Uygun, Cansu Tuman, Yunus Emre Yıldırımer and Levent Can in the series' cast.
Who is Zeynep Tuğçe Bayat?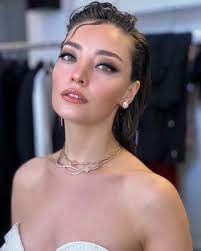 Zeynep Tuğçe Bayat was born on 8 February 1990 in the city of Mersin. After studying law, the young woman studied theatre at Anadolu University. She got a role in the series Arka Sıradakiler in 2009, but it was her role as Ceyda in the romantic comedy Afili Aşk, which made her known to the general public. Zeynep Tuğçe Bayat went on to star in the series Kuruluş Osman, Seviyor Sevmiyor, and Çilek Kokusu. His last role before the Teşkilat series was in the BABA series in 2022.