SeSen çal Kapimi is the new RomCom, a romantic summer comedy broadcast by the Turkish channel Fox. The first episode of Sen çal Kapimi was aired on 8 July and the audience for this romantic comedy was satisfactory and increased when episode 2 of Sen çal Kapimi was aired. Audience shares in Turkish series are being closely monitored.
It is this indicator that determines whether a series is continued or stopped. Episode 2 of Sen çal Kapimi aired on 15 July confirmed the trend. The alchemy of the star couple Hande Erçel and Kerem Bursin was confirmed in this episode 2 of Sen çal Kapimi.
In episode 1 of Sen çal Kapimi, also called you knock my door, Eda confronts Serkan Bolat who made her lose her international scholarship that was supposed to allow her to continue her studies in Italy. She finds herself without a diploma with a simple high school degree (bachelor's degree) in episode 1, Serkan offered Eda to give her back her scholarship if she pretends to be his fiancée for two months. Eda, who had initially refused Serkan's proposal, will end up accepting it in this episode 2 of Sen çal Kapimi.
While pretending to be a couple, Serkan and Eda will get closer in this episode 2 of Sen çal Kapimi. Serkan doesn't realize how much influence Eda is starting to have on him and how much his behavior changes when he is at her side.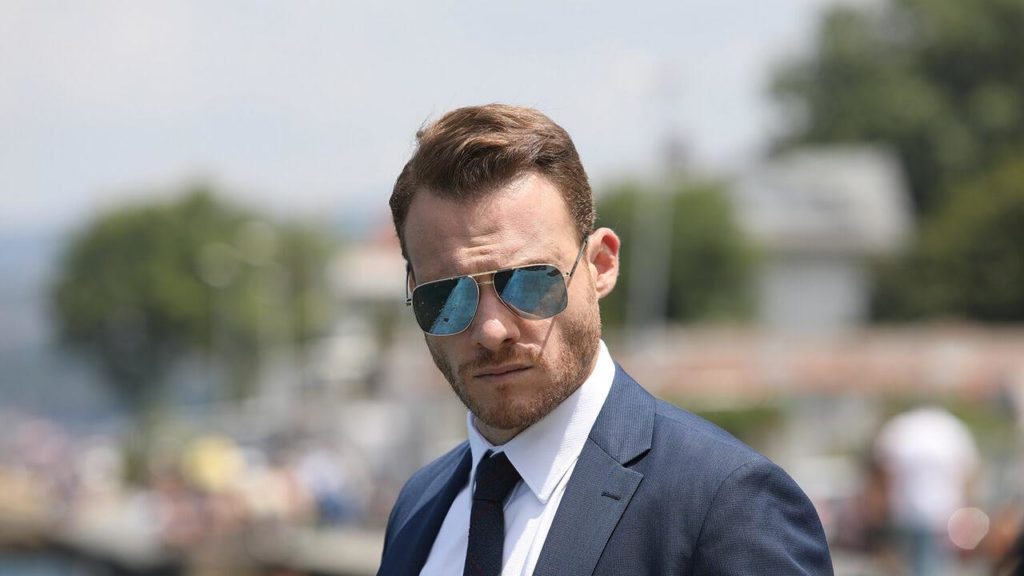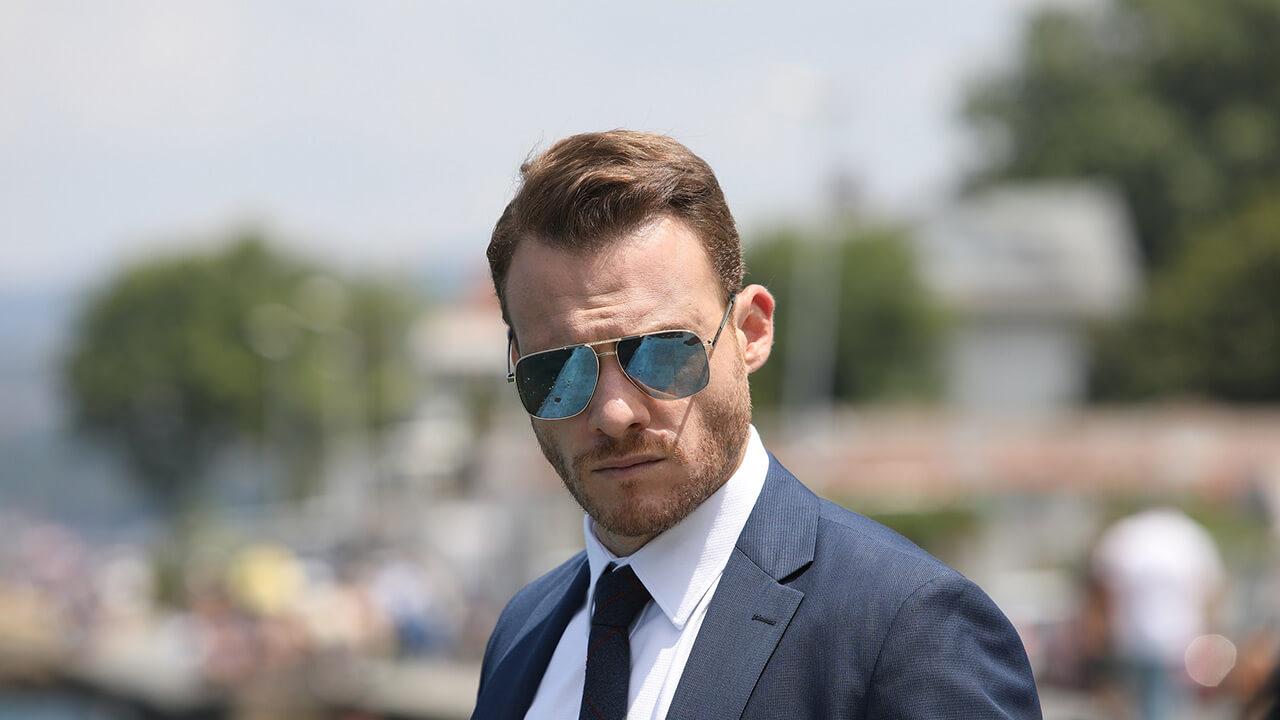 At the end of the first episode of Sen çal Kapimi, (you knock my door) Eda (Hande Erçel) rushes to the stage where Serkan (Kerem Bursin) was and kisses him in front of all the audience present at the press conference.
Serkan Bolat is not used to this kind of behaviour. By behaving in this way, she has ridiculed him. Serkan therefore asks Eda to make up for her mistake. She will have to pretend to be his fiancée.
Eda and Serkan make a deal in Sen çal Kapimi, episode 2
Serkan, prepare a contract. They'll have to pretend for two months until Selin marries. Serkan warns Eda that she must not inform anyone of their agreement. She will not be able to inform her aunt and her friends Melek, Fiden and Ceren.
At the beginning of Sen çal Kapimi's episode 2, Eda will accept the agreement in order to make up for her mistake. But she will add a clause to the agreement. Eda (Hande Erçin) will ask to work in Serkan's company. She thinks it will be a good experience in her curriculum.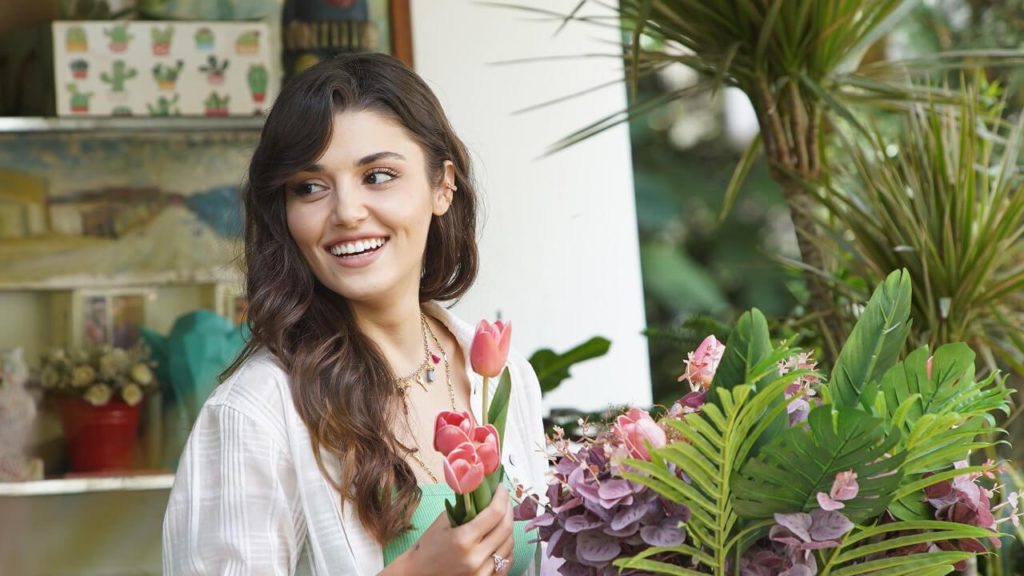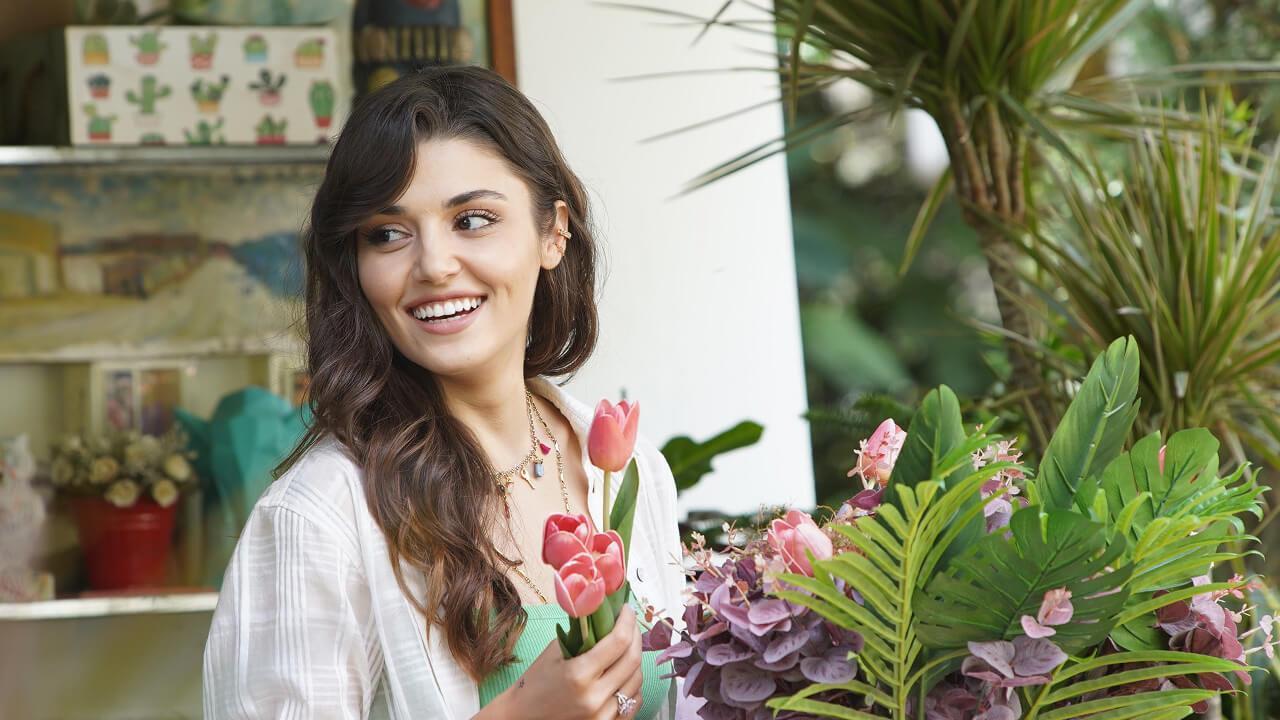 The next day, Eda tries to convince her friends Melek, Ceren and Fiden. They don't believe Eda's story. How could their girlfriend, who hated Serkan so much, fall in love with him in a single day?
Ceren and Fiden don't believe it. Melek, the most romantic of the group of friends, wants to believe it. She believes in love and love at first sight and supports Eda.
Serkan will take Eda home with him. Since she is not allowed to reveal the truth to her friends and aunt, Eda tells Serkan that he, too, must not talk about it. Even his mother mustn't know!
Serkan warns Eda that her mother is special and that it would be better if they told her the truth but Eda refuses.
Eda meets serkan's mother. Serkan's mother doesn't understand how her son could choose such a "simple" girl. She will be mean and belittle Eda. She keeps misrepresenting Eda's name and denigrating her. Eda can't take it anymore, she's going to confess the truth! She explains to Serkan's mother that the relationship is fake, they are not in love and she explains to her that they are just pretending so that Serkan can get Selin back. Serkan's mother is reassured.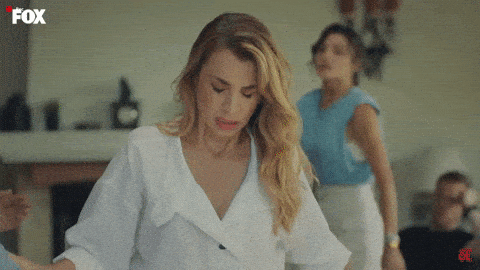 Serkan's company is on the verge of losing a client, but Eda will make a suggestion that will enable Serkan to get that client back.
Sen çal Kapimi ep2, you knock my door

,

Serkan and Eda choose a ring

Selin, Serkan's ex-girlfriend is very detail-oriented, so Eda's going to have to wear a ring. Serkan's gonna give Eda a credit card and ask her to buy an engagement ring.

Eda will go to a jeweller's and choose a simple ring. She buys the smallest and cheapest ring she can find. On her way back to work, her car breaks down. Kahan (Serkan's enemy) comes to her aid. She does not know that Serkan knows this man. Kahan helps Eda and allows her to start again. Just before leaving, Kahan gives Eda her business card.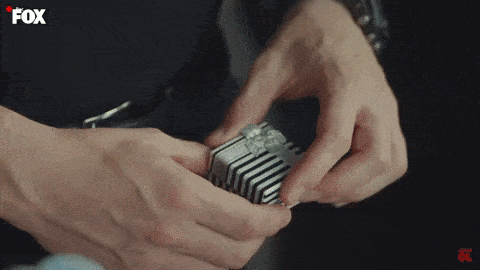 Seeing Eda wearing this ring, Serkan gets angry. This ring is not "on his level", it is too small and harmless. So Serkan goes with Eda to a luxury jeweler and choose the ring himself.
The ring is a special design that has a rose shape, which reminds us of Eda's work as a florist.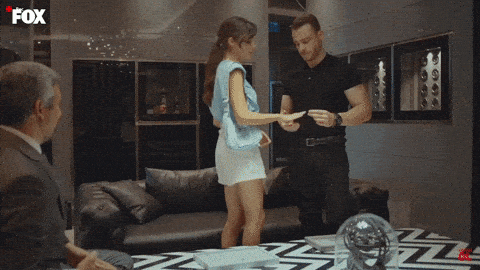 Eda's aunt learns about the relationship with Serkan from the newspaper. She decides to invite him to dinner. But she learns that they are planning a party the next day to make their engagement official.
At this dinner, Serkan will learn that Eda has a sleeping disorder. When she finds herself in a stressful situation, she falls asleep involuntarily.
Serkan and Eda: the engagement in episode 2 of Sen çal Kapimi
The next day, Eda and Serkan's engagement ceremony is scheduled to take place. As Serkan goes to the flower magazine to pick up Eda, he finds himself facing Kahan, his enemy. Eda doesn't understand.
Kahan has come to see Eda to thank her (she had a bouquet of flowers sent to Kahan to thank him for helping her when her car broke down). Kahan pretends not to know that Eda is Serkan's fiancée, and that it is pure chance. After Kahan's departure, Serkan will explain to Eda that they are enemies and Eda will regret inviting Kahan to the engagement party.
Eda gets ready for the occasion, she wears a very simple yellow dress that suits her and enhances her. Seeing her like this, Serkan is dazzled but hides his emotion.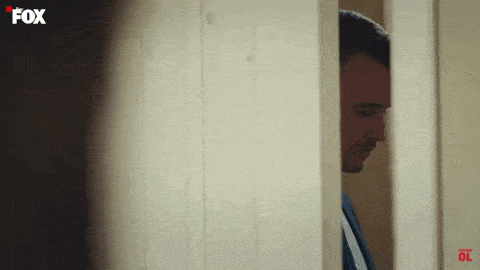 Eda needs help to close the zipper on her dress. Serkan is going to offer her help, but she still has to give her consent as indicated in their agreement.
At the end of Sen çal Kapimiepisode 2, Serkan closes the door and gets closer to Eda. He slowly pulls up her zipper.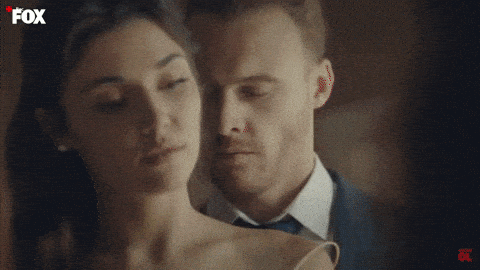 Sen çal Kapimi episode 2 The rapprochement of Eda and Serkan
In this episode 2 of sen çal Kapimi, we begin to see the first signs of the changes that will take place in the relationship between Serkan and Eda. Eda takes over Serkan and he doesn't even realize it. We understand that Serkan will be the first to fall in love.
At the end of episode 1 of Sen çal Kapimi (summarized here) it is Eda who kissed Serkan. In this episode 2 it is once again Eda who signs without hesitation and who imposes her rules to Serkan. She will ask to work in the company and will impose as a rule the prohibition to touch her. Serkan will not be allowed to touch her unless she authorizes it. The rapprochement that will take place between them at the end of episode 2, the way Serkan looks at Eda during this last scene, everything indicates that he is under her charm without realizing it for the moment.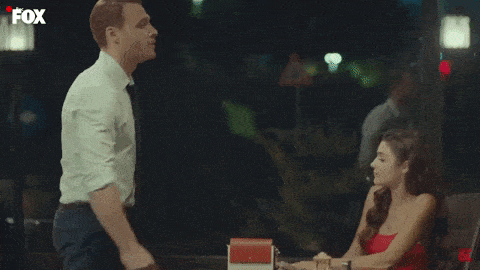 The alchemy between Hende Elçin and Kerem Bursin stands out in this type of scene and is well highlighted. The physical connection between Serkan and Eda begins to be made little by little. Serkan more than Eda even if he doesn't realize it for the moment.
The scene is obviously in slow motion, in slow-mo with a music that goes well with the atmosphere of the scene. This is Tolan Shaw's Gold track.
The Song from sen çal kapimi episode 2
At the end of this episode 2 of the series Love is in the air (Sen çal Kapimi) the song Gold plays in the background as Serkan discovers Eda in her beautiful yellow dress, which she is wearing for the engagement ceremony.
The lyrics of this title from Tolan Shaw, fits perfectly with what happens between Eda and Serkan and their rapprochement at the end of episode 2 of Sen çal Kapimi.
I'll treat your heart so tenderly … Come take my hand and you will see … A little bit of romance in every little moment
---
Tolan Shaw Title : Gold
Lyrics
Sen çal Kapimimuzikleri


Two things that you should know about me
I'll treat your heart so tenderly
Lay give some love down at your feet
Come take my hand and you will see
A little bit of romance in every little moment

Good as gold
Trade you all my money for your gold
Worship you 'cause honey you're like gold
You'll be my queen
Worth your weight in gold
You're good as gold

Everyone wants a love that shines
But such a treasure's hard to find
More precious than a downtland mine, girl
I'll cherish you if you'll be mine
I will be your rich man, if you would take my hand

Good as gold
Trade you all my money for your gold
Worship you 'cause honey you're like gold
You'll be my queen
Worth your weight in gold

Copper, silver, energy
All those things I'd surely trade
Give them all away to make you mine

Gold
Trade you all my money for your gold
Worship you 'cause honey you're like gold
You'll be my queen
Worth your weight in gold
You're good as gold

Good as gold
Good as gold
You're good as gold
You're good as gold