Farah (Demet Özdemir), who has fled her homeland with her son, witnesses a dramatic event. That same night, her life ends up in the hands of Tahir (Engin Akyürek), a dark man working for a mafia family.
The first episode of the Turkish series Adim Farah starring Demet Özdemir and Engin Akyürek was broadcast on 1 March on Fox TV.
Adim Farah, episode 1. What happened in this episode?
Adim Farah (my name is Farah), tells the story of a 28-year-old woman named Farah. She has fled her native Iran with her son Kerimşah and finds herself in Istanbul trying to survive illegally. In this first episode of the Adim Farah series, we discover that the young woman was a surgeon in her country. When she arrives in Istanbul, she works illegally as a cleaning lady.
Her son has a rare genetic disease. He has a weak immune system that forces him to live in a sterile environment, far from any microbes or viruses that could be fatal to him. Farah is saving up to pay for her son's medical expenses.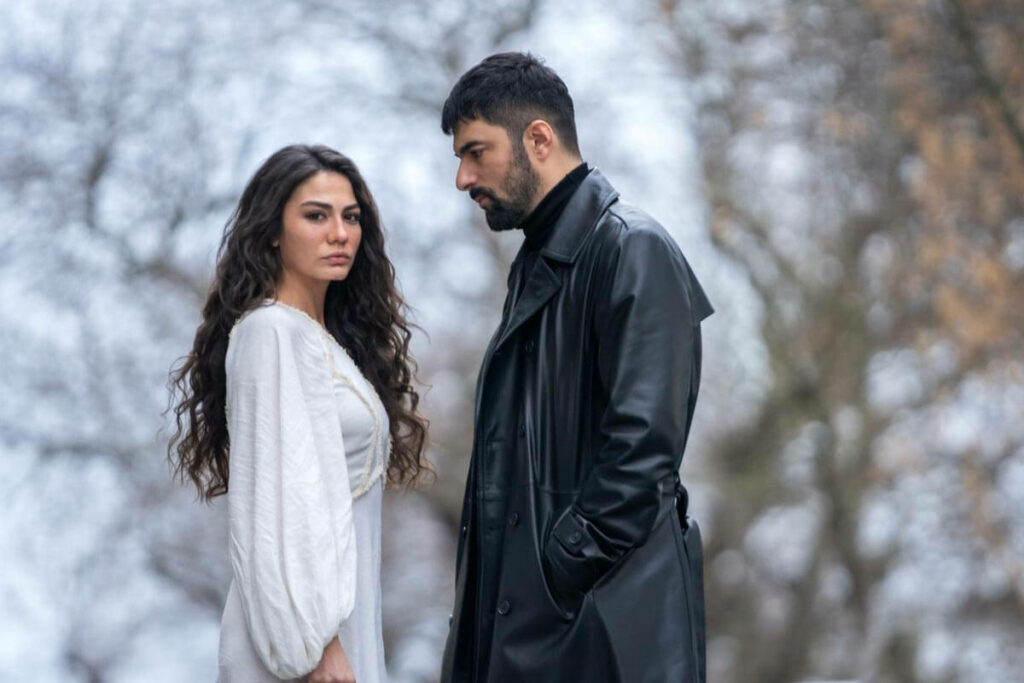 One night, while Farah is cleaning a restaurant, she witnesses a tragic event. A murder is committed in front of her eyes by the son of a mafia family. She hides, but the mobsters become aware of Farah's presence in the restaurant.
Farah is confronted by Tahir, the right-hand man of a mafia family boss. Tahir (played by Engin Akyürek) finds himself in an unexpected situation where he has to choose between his loyalty to his boss and this woman and her son.
Farah begs the mobsters to spare her life, then offers to clean up the crime scene. Tahir accepts, but Farah's life is still in danger.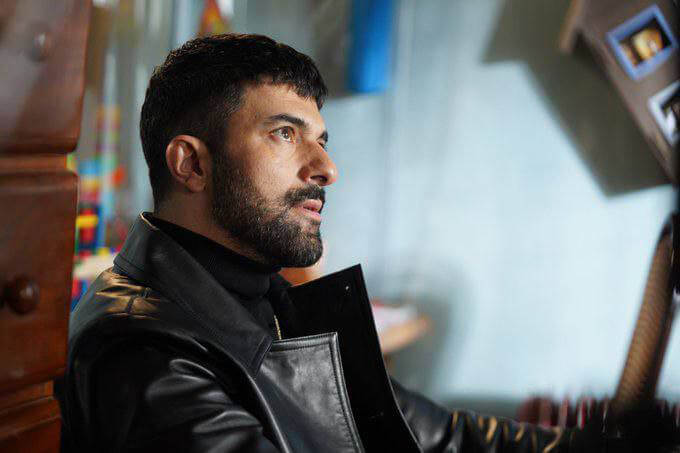 Terrorized, Farah decides to flee with her son, but her path will cross again with Tahir in this first episode of Adim Farah.
At the end of episode 1, while trying to escape, Farah saves a man's life by performing a surgical procedure on him. But it turns out that the man whose life she saved is the head of the mafia family she is trying to escape.
While Farah is torn between her sense of justice and keeping silent for her own safety, Tahir must choose between his loyalty to his boss and the fate of this mother and her son.