The giant Warner Media which owns HBO has acquired the rights of its first Turkish series. Doğduğun Ev Kaderindir (My home my Destiny) with Demet Özdemir, Ibrahim Çelikkol and Engin Özturk.
Warner Media, which owns HBO, has announced that it has recruited Mia Edde to the newly created position of executive director of Turkish content acquisitions. She took up her position on 1 August.
She is responsible for the acquisition of Turkish series and the production of Turkish content for Latin America and EMEA (Europe, Midle East & Africa).
The choice of Mia Edde for this position is not insignificant, as she was brought in from her previous position at the Dubai-based Saudi Arabian group, MBC. She was senior content manager at MBC, which distributes Turkish series, mainly to the MENA region (Middle East and North Africa).
Mia Edde commented that local Turkish content is hugely popular with international audiences: "I am looking forward to bringing the best of this content to HBO Max".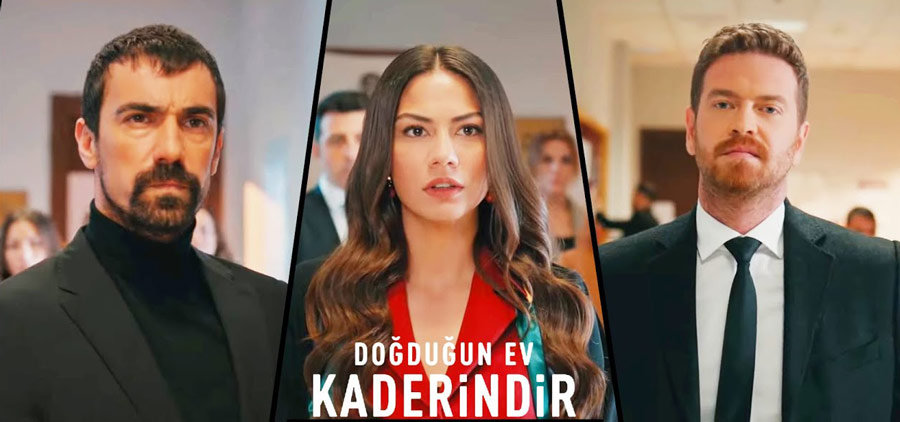 HBO has begun acquisitions by buying the rights for its first Turkish series. Doğduğun Ev Kaderindir (my home my destiny) starring Demet Özdemir, İbrahim Çelikkol and Engin Özturk. (information from journalist Sina Kologlu.)
After achieving phenomenal success with the romantic comedy Erkenci Kus, Demet Özdemir opted for a deeper role in the drama series Doğduğun Ev Kaderindir (my home my destiny) , which she shared the stage with Turkish actors Ibrahim Çelikkol and Engin Özturk.
The series, consisting of 43 episodes, had its finale last May. But since then, a number of countries have bought the rights to broadcast the series, mainly in Latin American countries and in countries where the actress Demet Özdemir is well known following the series Erkenci Kus, which she co-starred in with the actor Can Yaman.
In the series Doğduğun Ev Kaderindir, Demet Özdemir played the character Zeynep. The story of the series, based on real events, tells the story of Zeynep (Demet Özdemir), a bright young woman who sets out for a career as a lawyer, but finds herself caught up in the destiny drawn for her by her biological mother.
The series Doğduğun Ev Kaderindir (my home my destiny) carries a strong message and addresses the subject of the place of women in Turkish society and more generally in patriarchal societies. It also deals with the subject of psychological and marital violence.
Through the character of Zeynep, we follow the journey of this woman who wants to make her way in life as a lawyer without realizing that she is imprisoned in her past. Doğduğun Ev Kaderindir highlights the effects of upbringing and childhood trauma on the future adult.
In Doğduğun Ev Kaderindir Zeynep will first have to free herself from herself in order to be able to live her life as she wishes.
It is with this series that HBO signs its entry into the Turkish series market. HBO is expected to enter the Turkish market in 2022. It will compete with Netflix, which is already present in Turkey, but also with MBC with its Shahid platform present in the MENA region.