All you need to know about the series çukur (The Pit)
çukur is a Turkish series set in one of the most dangerous neighborhoods of Istanbul. This neighborhood is called çukur (the Pit).


The
Koçova
family, headed by
Idriss
, is a mafia family, which lives mainly from arms traffic. They also have a hand in other kinds of traffic in çukur, such as gangs of thieves, or prostitution.
Since the end of the 1970s, çukur has been under the protection of Idriss Koçovali, who has seen this area come to life.
The course of things changes when a young mafia man arrives in çukur, Vartolu. He wants to set up a drug laboratory.
Begin a struggle of powers for the possession of çukur neighborhood, a hub of all kinds of traffic. "External" elements are trying to take power and overthrow the established order by Idriss Kosovali and his family.
As the episodes of çukur (the pit) advance, we learn more about these enemies from the outside, who are closer to çukur than we thought.
Mafiosi, settling accounts, murders, traffic of all kinds against a backdrop of treason, double games or even triple games. This is the environment in which the characters of the series çukur evolve.
The series çukur(the pit) is the story of two worlds that evolve in parallel. First, they advance independently of each other. Then, an event makes them cross each other and finally one of the two universes will swallow the other.
There is also a generation confrontation, between the mafia "old-fashioned" with the respect of certain values and codes of conduct (We do not touch the women and the children of the adversaries for example) with the new thugs who do not respect this type of rules
Yamaç lives in a normal world. he had set his course away from çukur but he will have to return "temporarily" to this neighborhood, but çukur will not let him go.
Back in this neighborhood, he takes with him Sena who will discover a world she did not suspect. At first, she was opposed, impatient to return to her peaceful life, but she will quickly understand the meaning of the phrase "çukur evimis". çukur will become her home too.
"Çukur evimis"
Idris Koçovali is a man of a certain age, respected by çukur's people. Kind of Karadayi. a godfather/protector of çukur, everybody calls him Baba "father"
The inhabitants of Cukur have an undeniable respect for him. The young people enlisted near him are all ready to give their lives for him.
çukur evimis Idriss Babamis

Idris is our father, çukur is our house
Idriss Koçovali lives with a number of values. He is a wealthy man but continues to hold a table at the weekly çukur's market.
He is helped in his business by his sons Kahraman and Selim, as well as by his henchmen Paca and Emmi.
Kahraman, (this first name means hero in Turkish), manages most of the business of the Koçovali family. his father has all his hopes on him because he is the only one who shows the most abilities to succeed him.
Selim is responsible for the collection of money paid by the owners of bars, nightclubs and other businesses in the region, placed under the protection of the Koçovali family. He considers that he is underestimated by his father and does not understand the values advocated by Idriss. He is attracted by the apparent signs of luxury. He is also a fragile personality. who constantly feels rejected by his parents. His father does not consider him worthy of the task.
On the other side, there is Yamaç, an ordinary young man who lives in another part of Istanbul, far from çukur(the pit). Yamaç is a chemist, he works the day in a laboratory and at night he is a musician in a rock bar.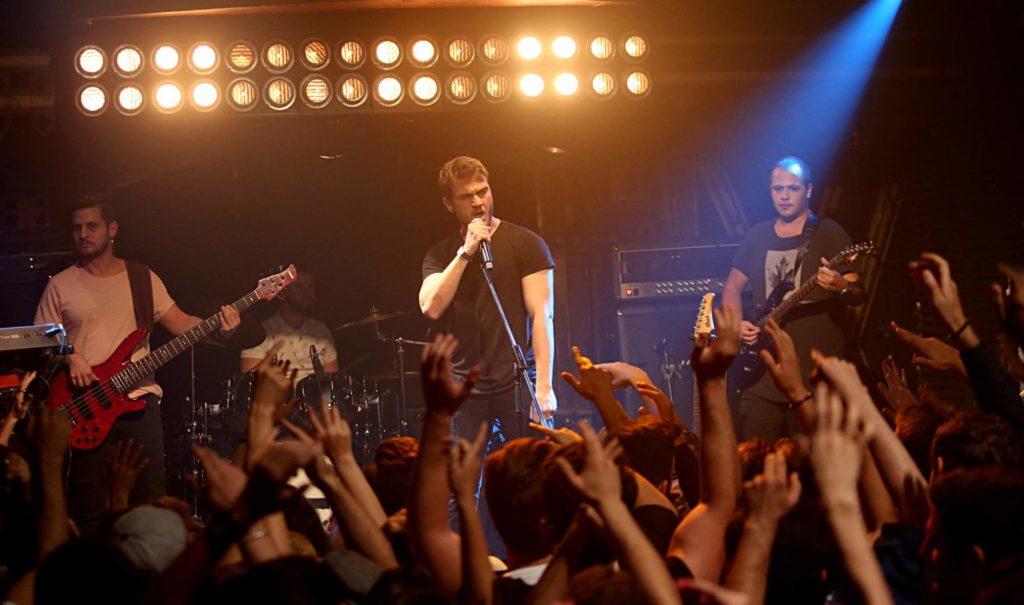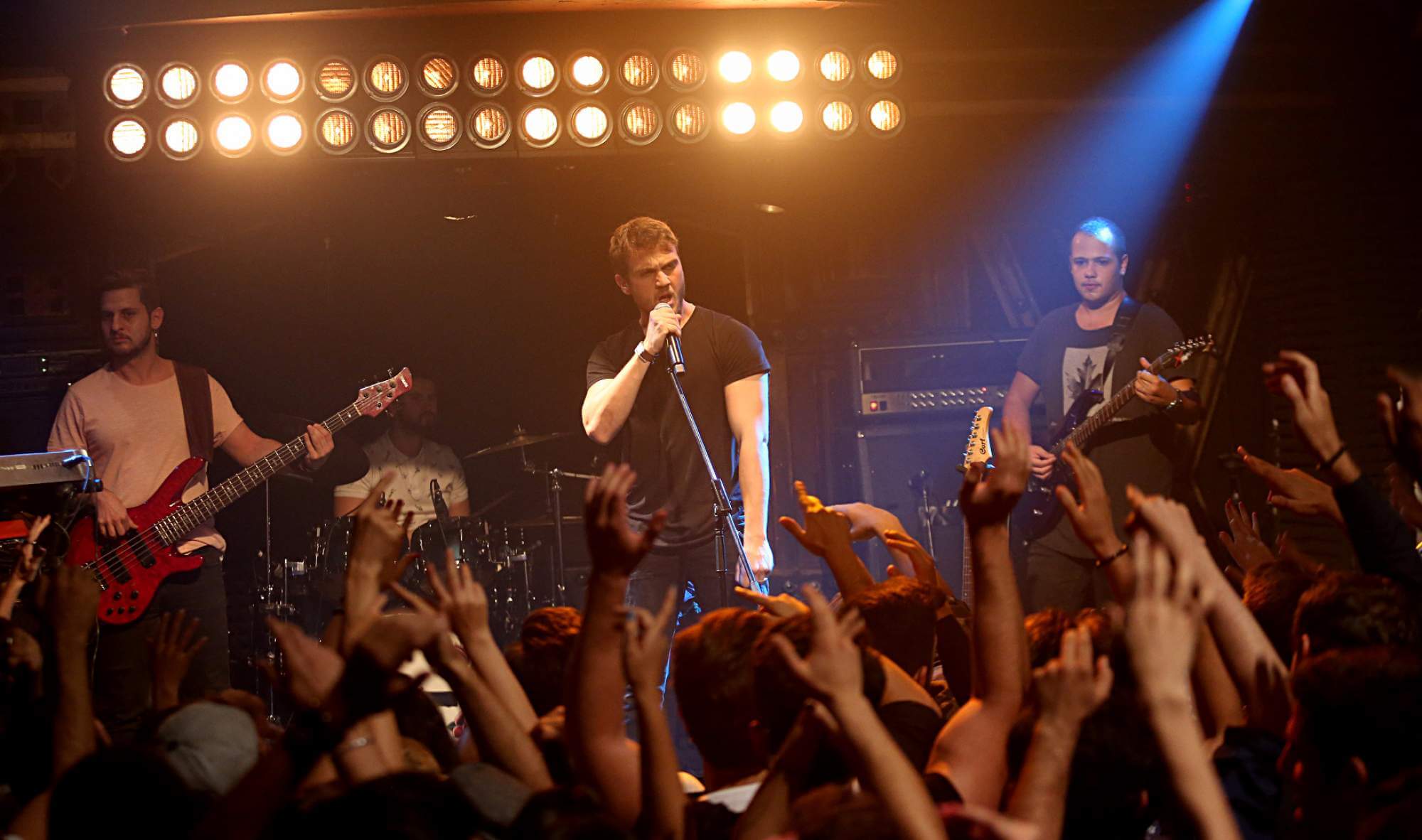 At the end of one of his concerts, Yamaç crosses the road of a young and beautiful woman Sena. He saves her while she was going to be attacked.
Sena is a kind-hearted young woman who loves animals and helps everyone.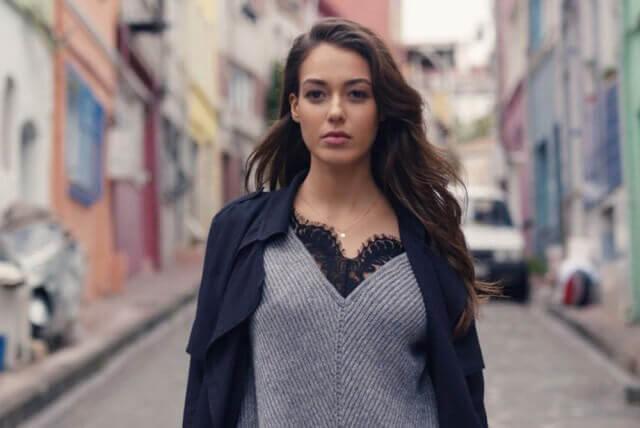 Soon, they fall in love with each other. After only a few days,
Yamaç
decides to spend the rest of his life with her.
He sells a valuable guitar, which he owns and which belonged to a great Turkish musician.
With the money he collected, he takes his beloved, Sena, to Paris, where he proposes marriage.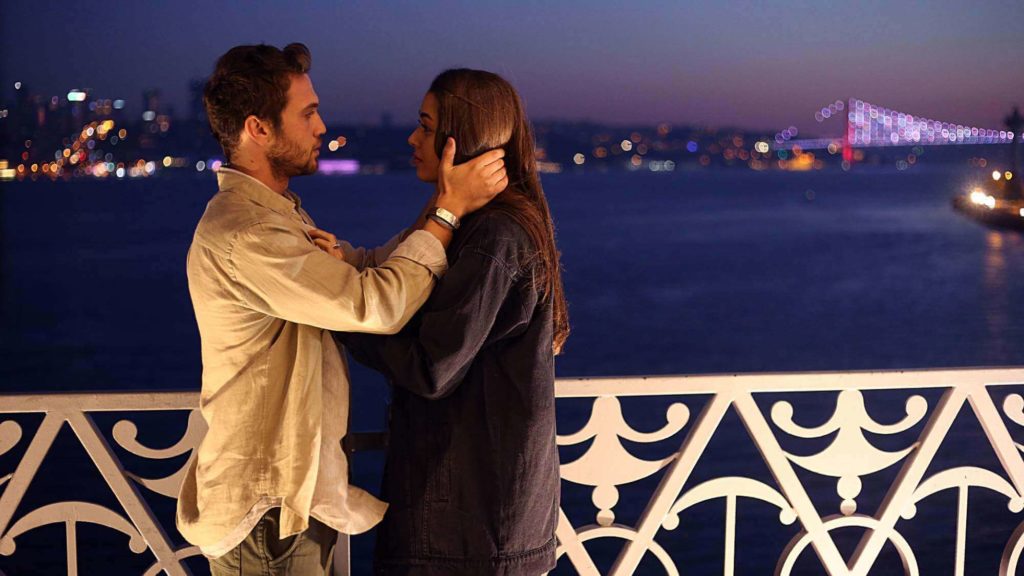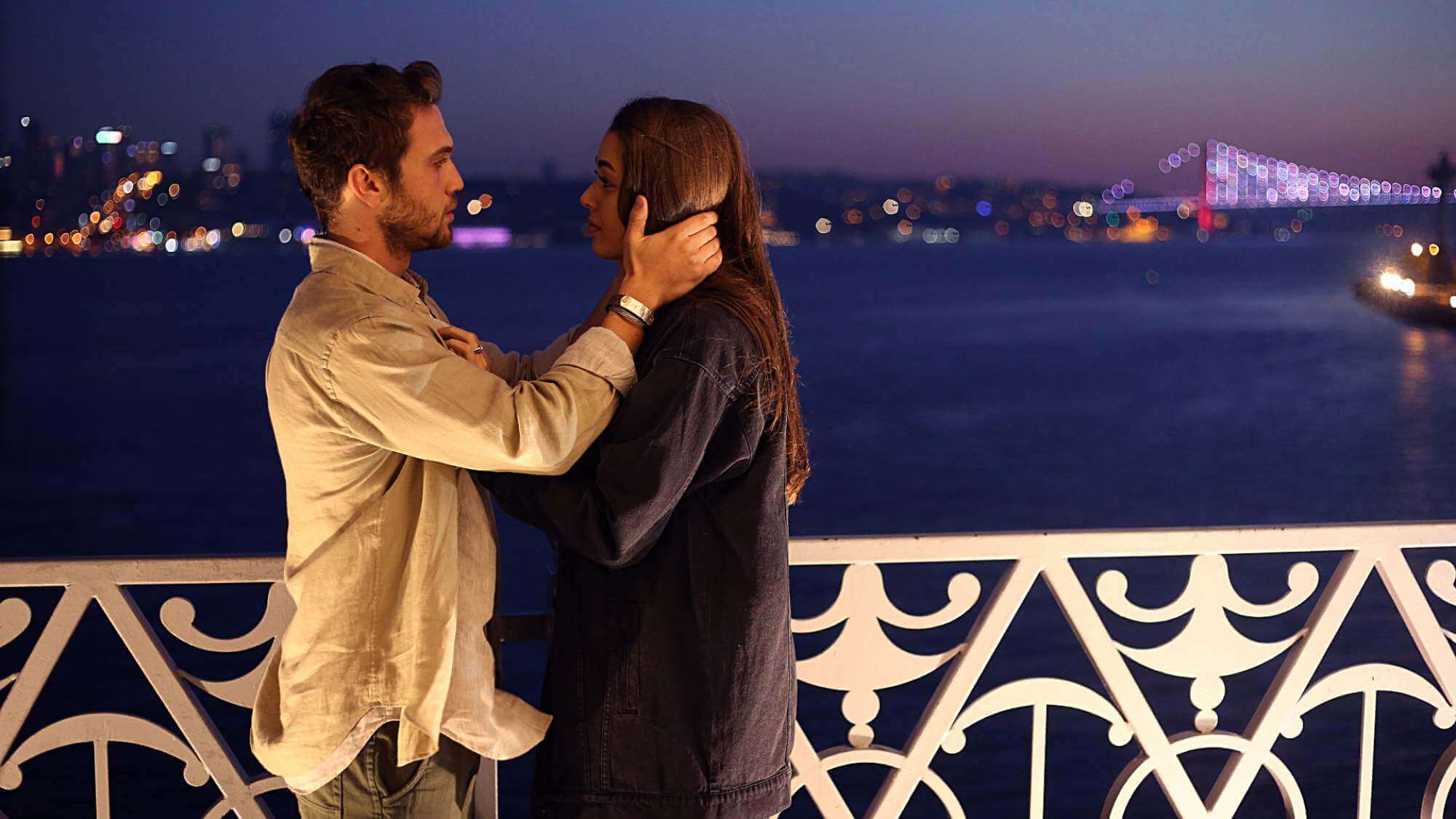 This idyllic image of a young man who falls in love with a young woman and then asks for her in Paris, the capital of love, switches at the end of the first episode of çukur t a dark series.
The first episode of the series çukur
The series opens with a man pursued by night in winding lanes. he climbs onto the roof of a building where he finds himself face to face with young people. First ready to fight. The man shows them his tattoo. At the sight of the tattoo, they rally to him against the person who pursues him.
We will be understood later that this tattoo is the symbol of çukur. All those who consider that çukur (the pit) is their home, have it tattooed. (All the explanation about this tatoo, the meaning and the symbol in this article here)
A young journalist, asks a seller on a market, to grant him an interview. This man is Idriss Koçovali. He accepts because the young journalist looks like a woman he knew in his past (we will understand this element at the end of the first season.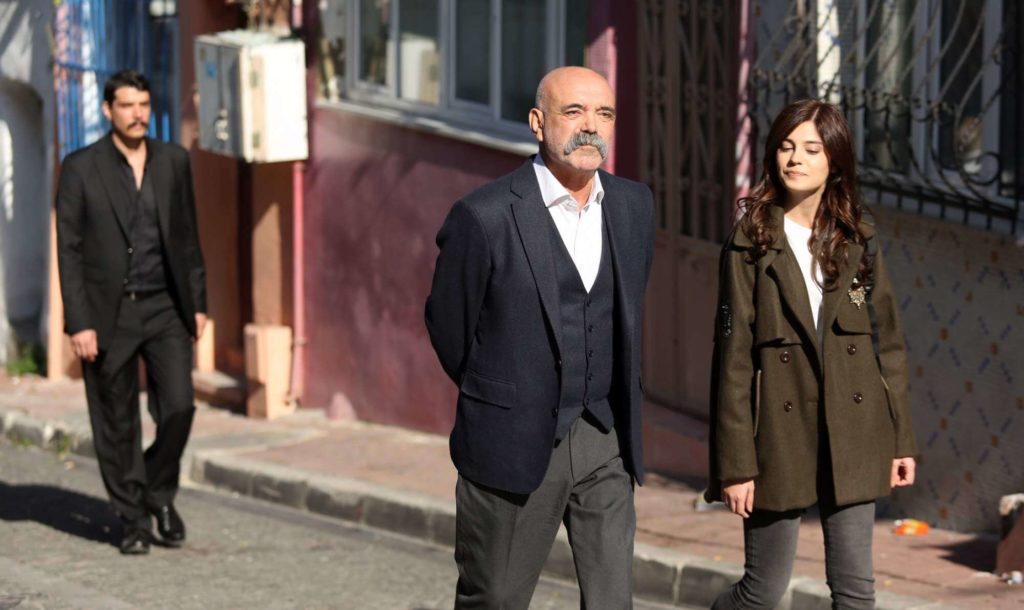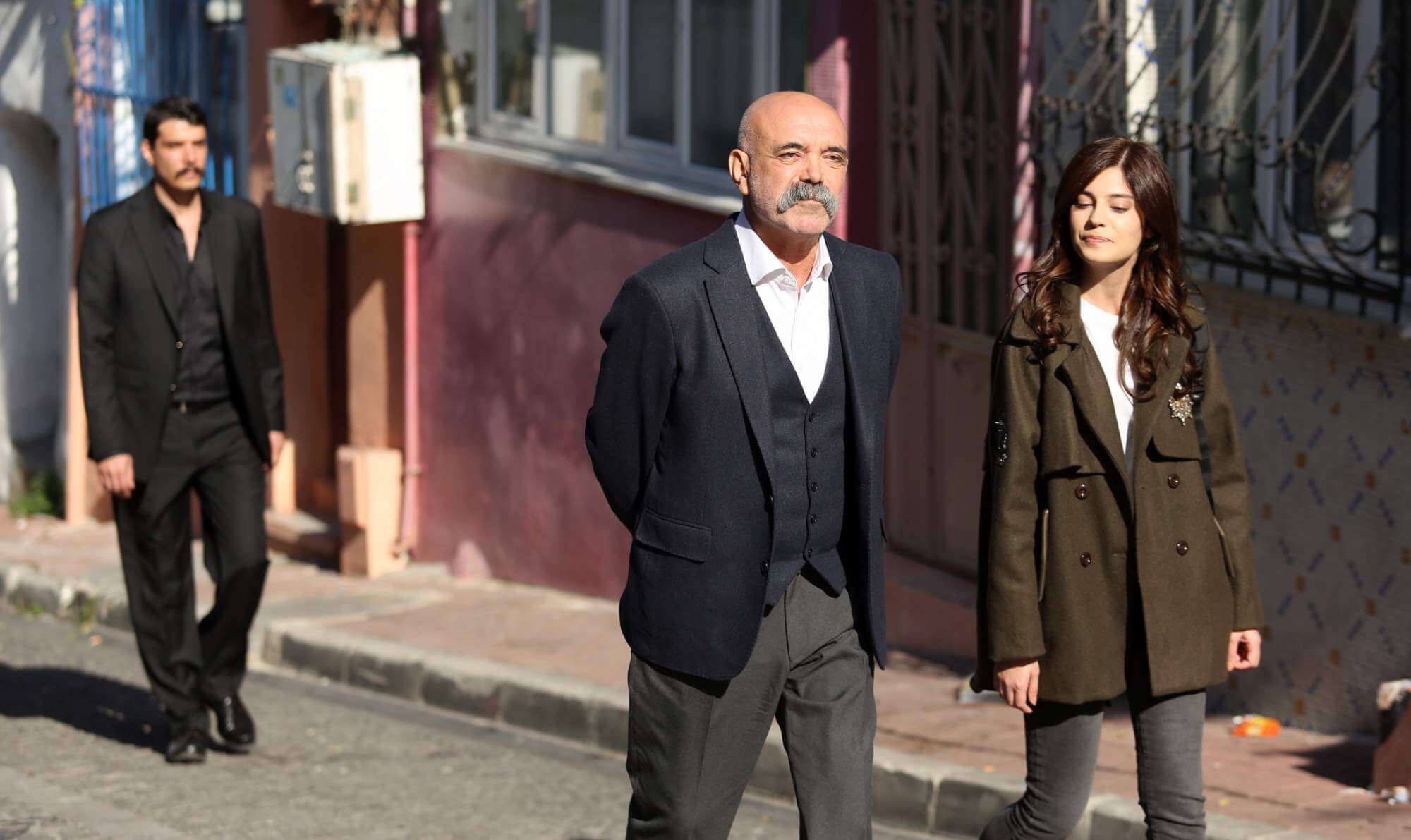 She asks him why a man who is said to be a millionaire, who owns half of çukur's houses and who is co-owner of the rest of the houses, sells fruits and vegetables on a market table.
Idriss explains to her that it is useless to accumulate money. what counts, it is the people. What matters is to accumulate people … and especially their devotion.
They talk about his children. The eldest one, Cumali, has been in prison for many years.
Kahraman who will take over from Idriss and Selim, the youngest of his sons.
We then see Kahraman, torturing a man who abuses children. He reminds him that this type of behavior is forbidden in their neighborhood.
Vartulu!
A man enters çukur. Varturlu. From that moment, everything will change in çukur.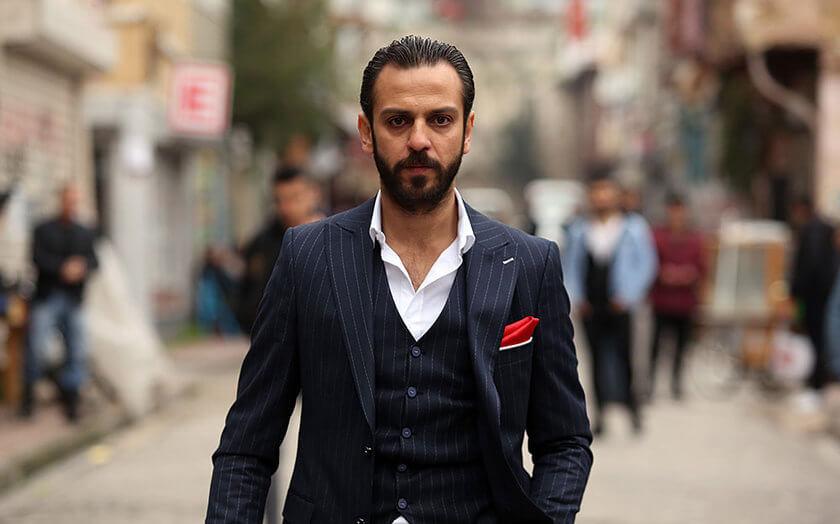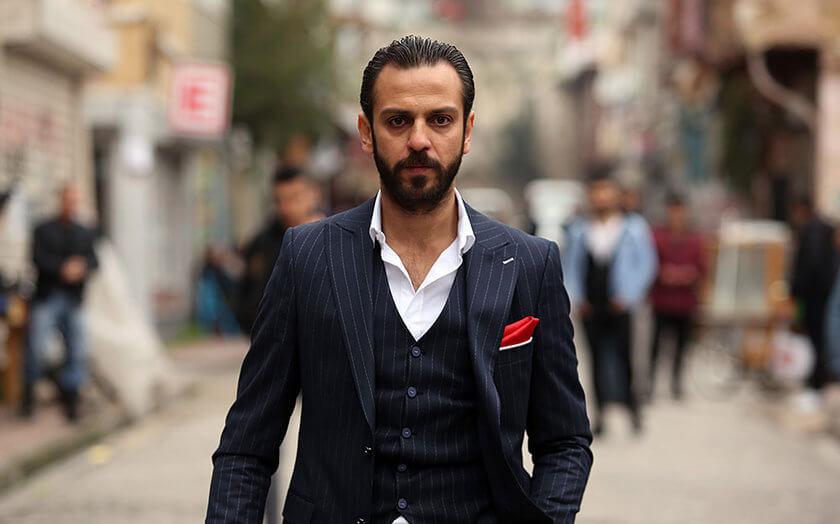 Vartorlu
, a young Mafioso, comes to make an offer to Idriss and his son,
Kahraman Koçovali.
Because of the reputation of çukur, Vartolu, think that this neighborhood would be the best place to build a drugs laboratory without being worried.
As it is a closed neighborhood under the total control of the Koçova family, it is said that the police do not enter the neighborhood without warning Idriss.
He first meets Kahraman and asks for an interview with Idris Kosova, to whom he explains that he wants to set up a drug lab in the neighborhood, under the protection of Idriss. In return, he would give him a part of the profits each week.
He pledges that the drug will not be distributed in çukur and that it will not be sold to the youth of çukur. Production would only be sold in the rest of Istanbul and in the European Union.Idriss Koçova refuses Varturlu's proposal. He refuses to protect any traffic related to "this poison". This is a rule in çukur, Idriss Koçovali does not want to have anything to do with drug traffic.
Idriss underestimates Vartolu and what he is ready to do to "own" çukur.
Idriss koçova made his fortune in arms traffic. The Koçovali family import arms from neighboring countries which they resell locally. The weapons depots are in çukur and some shops are showcases for the sale of weapons. The weapons are managed by Paca, companion of Idriss for 30 years and expert in explosives.
The Koçova also earns "rents" from owners of clubs, bars, restaurants and other businesses in exchange for the protection they offer. The bouncers and prostitutes who work there all come from çukur.
Each inhabitant of çukur is a potential informant for koçova family.
After Idriss' refusal, Vartulu does not intend to stop there.
He wants to settle in çukur. And take the place of Idriss. It will be understood later that he has personal reasons and a special relationship with çukur and Idriss.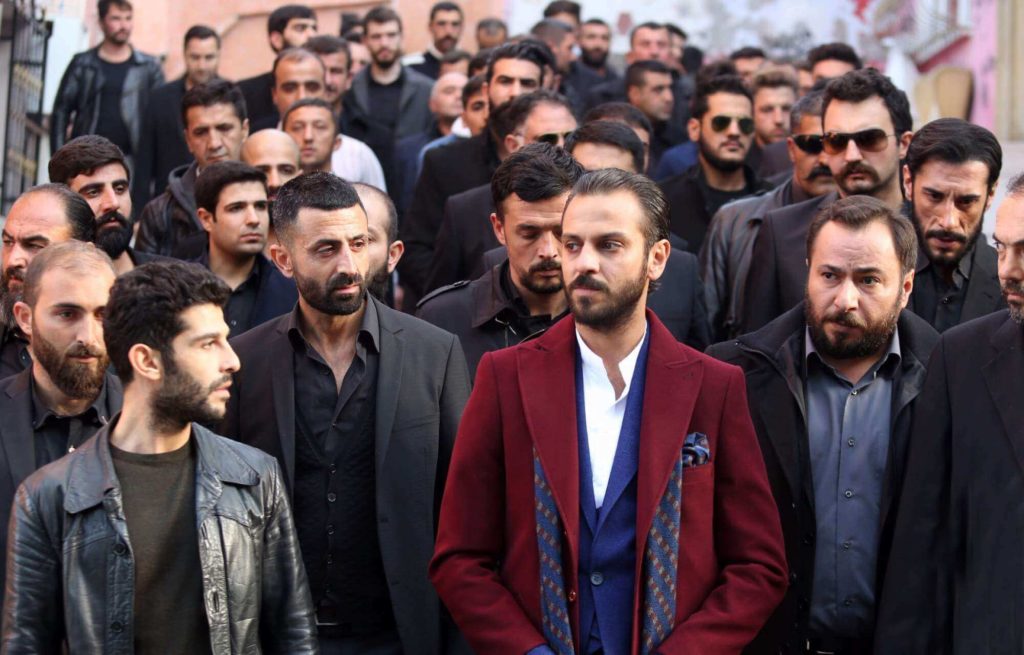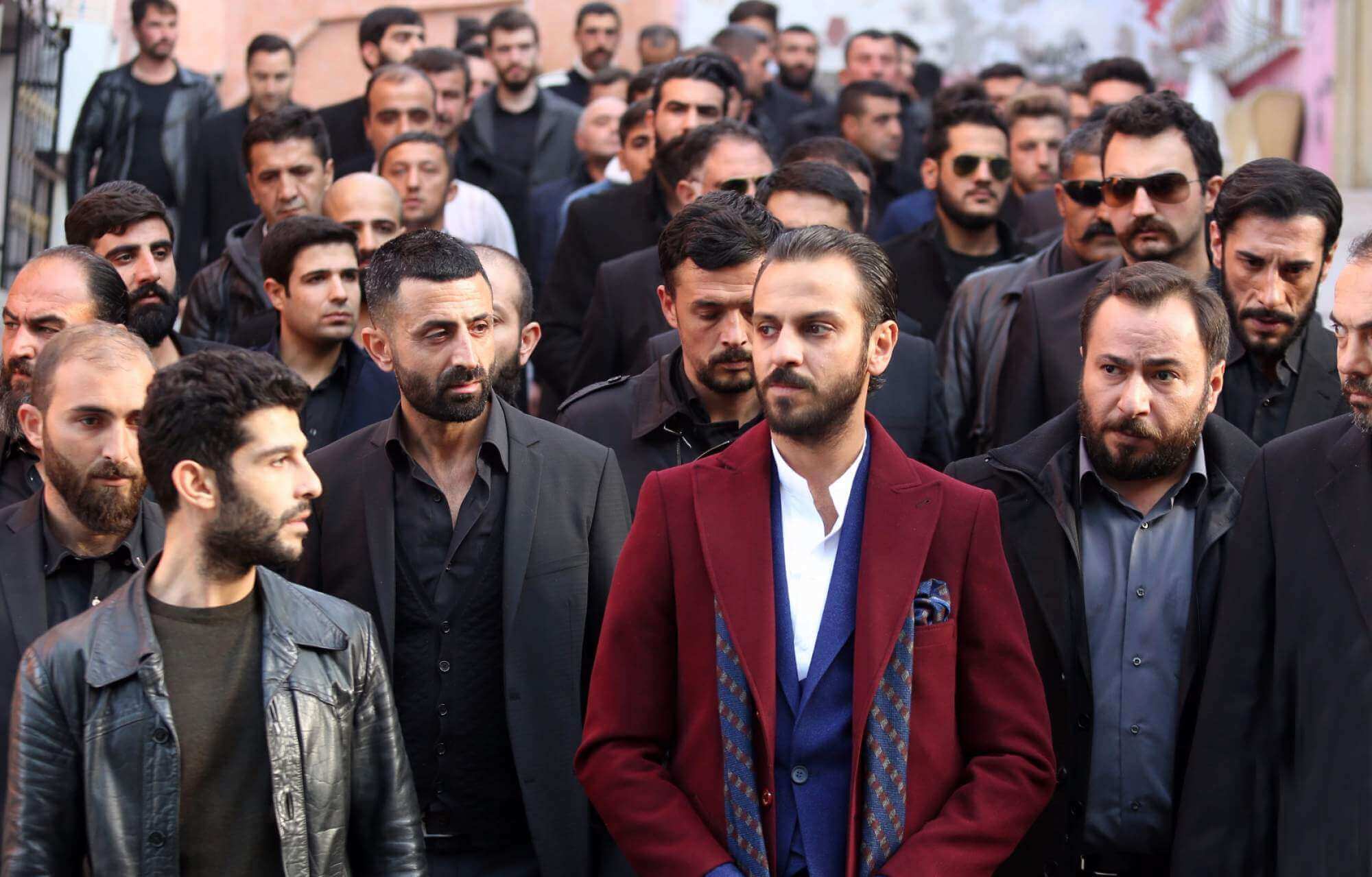 In this first episode, the events follow on the side of çukur, but in parallel,
Yamaç
and
Sena
live a dreamy romance. We do not yet know the relationship between the two stories but we doubt that the two worlds will be reunited.
Yamaç asks Sena in marriage in a Parisian restaurant. She accepts and they get married at the Turkish consulate in Paris.
On the other side, çukur is boiling. Events follow one another.
Vartulu, who has decided to take orders from çukur, wants to get rid of Idriss and his descendants.
Kahraman is murdered. His killed after spending a night with prostitutes, he is killed in the front of the hotel. He was with his brother Selim .
Kahraman dies under a flurry of bullets.
Selim, who had hidden behind a car, does nothing. In shock, he does not fight back. He stays hidden, holding his weapon in his hand.
When she learns of her son's death, Sultan, Idris wife, forbids any outward sign of grief.
Kahraman's wife and children, as well as Selim's wife and daughter, are hidden in another house in çukur, to protect them from any other assault.
Aliço, a homeless person who picks up papers and other rubbish, comes to see Idriss. ( Aliço is a very important character in the series, he will quickly become a main character)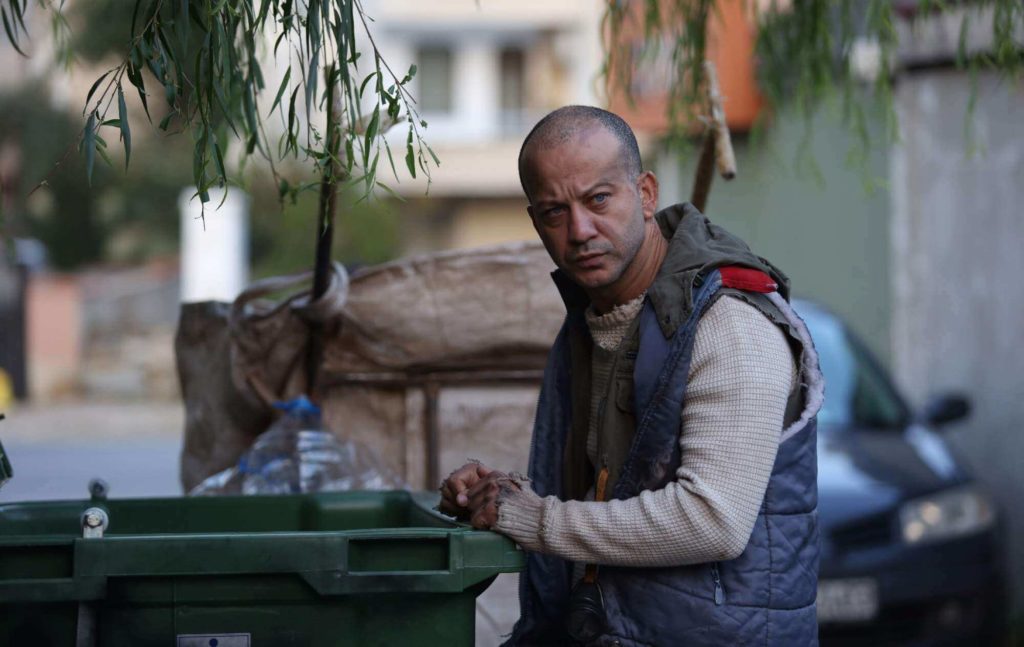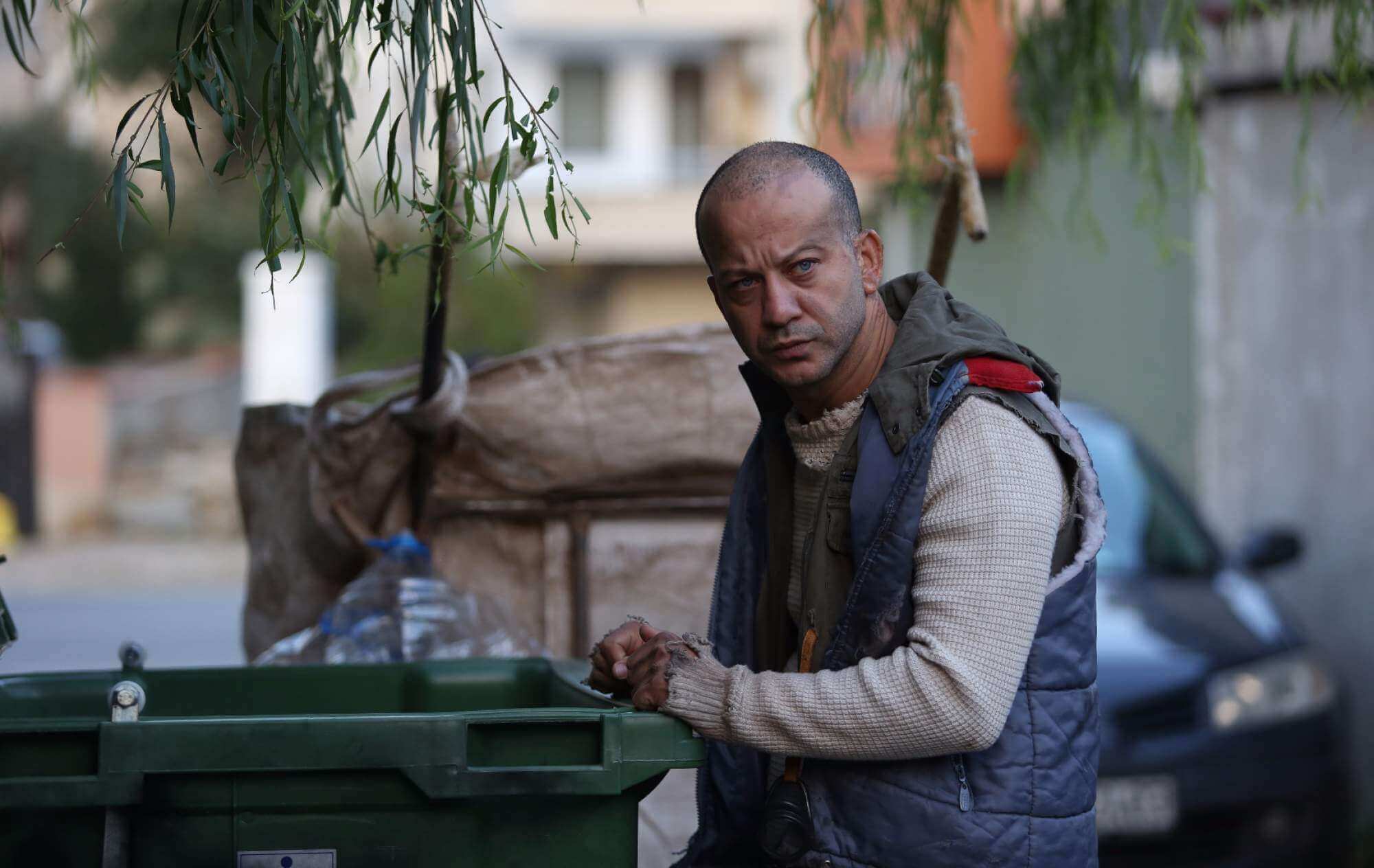 Aliço
explains to
Idriss
that he witnessed the attack that led to
Kahraman
death. He tells him about the events as they unfolded.
When Idriss, already shocked by the death of his son, learns that Selim did not protect his brother Kahraman and did not behave like a "man". Idriss Koshovali  have a heart attack.
He is transported to the hospital where he remains in a coma.
The situation is critical: There is no one left to protect the Koçova family. And a solution must be found to protect çukur from Vartulu attacks.
Idriss is in a coma. Kahraman is deceased, Cumali, the eldest son is in prison., Selim is tormented because he feels responsible for the death of his brother. Too fragile, he is unable to take over, while the threat grows on the rest of the family and çukur.
Sultan, considered as çukur's mother, decides to take things in hand!
Episode 1 of çukur ends with this scene :
In a Parisian hotel, Sena is asleep. Beside her Yamaç is happy, he married the woman he loves.
A knock on the door, Yamaç open ….
The two worlds, which evolve in parallel, meet at this moment!
At the beginning of episode 2 of çukur, Sena wakes up alone in the hotel room, no traces of Yamaç, he disappeared. She travels the city in search of him without success.
She ended up returning to Istanbul, blaming herself for marrying a man she had just met, a man she did not know and knew nothing about.
In parallel, we see Yamaç with Sultan, go back to çukur. Yamaç is finally the youngest son of Idriss Koçova.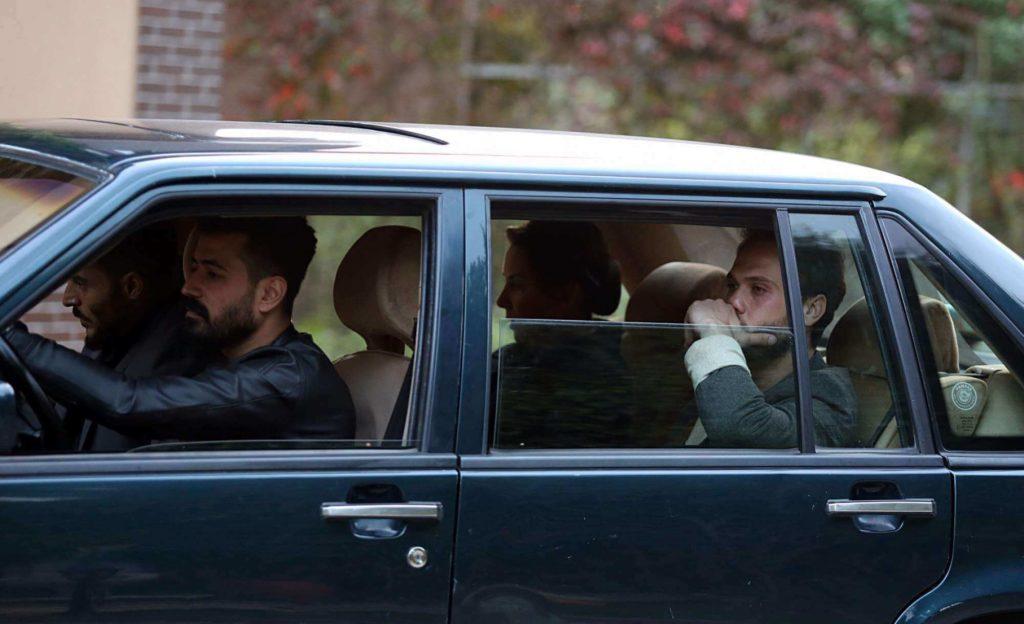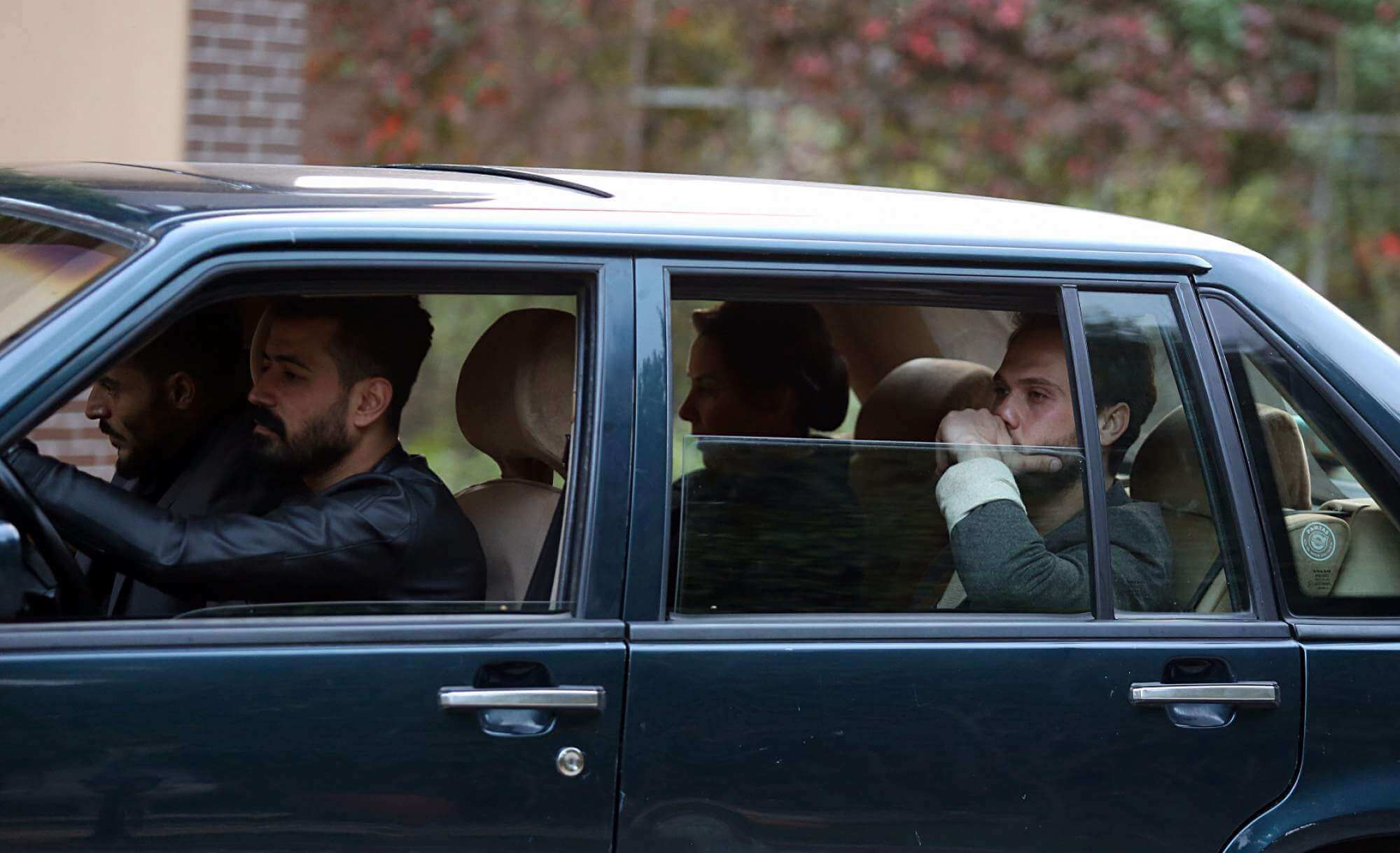 He left his family at the age of 18 after a tragic event. His father,
Idris
, had denied him. He had not set foot in çukur for a decade.
Just arrived, he saves his father's life. an assassination attempt decided by Vartolu.
Kahraman's murderer is quickly discovered, but Yamaç is forced to wait for revenge and wash his brother's blood.
He must avoid a war in çukur, so he grants varturlu the right to set up a drug lab in a neighboring area.
But the Koçova family is constantly attacked, moles are infiltrated within the family.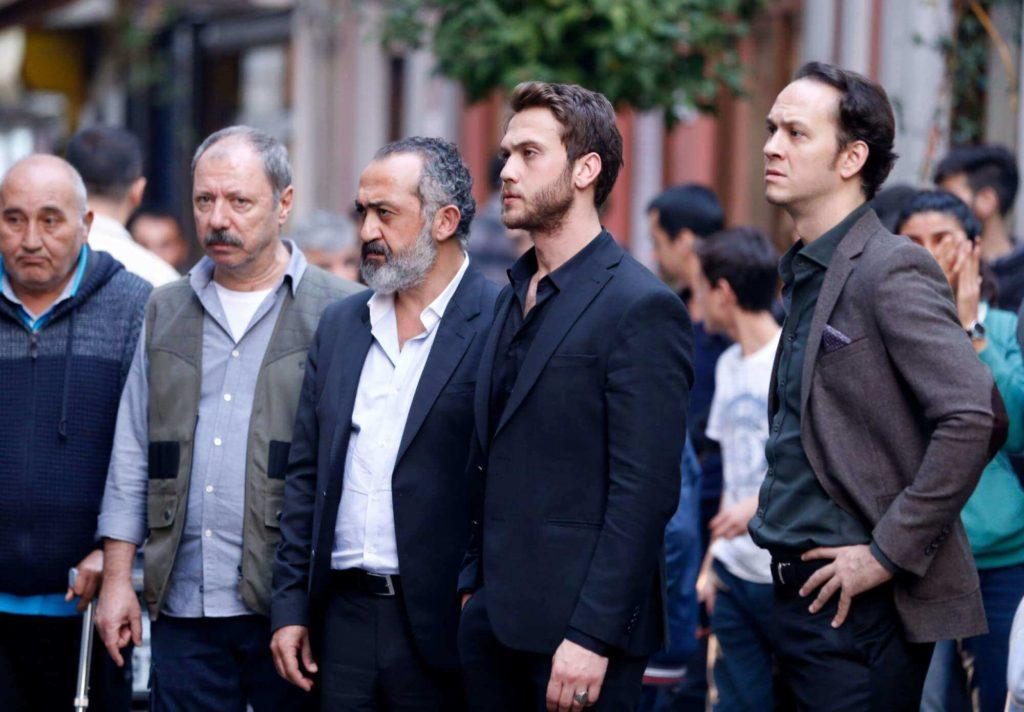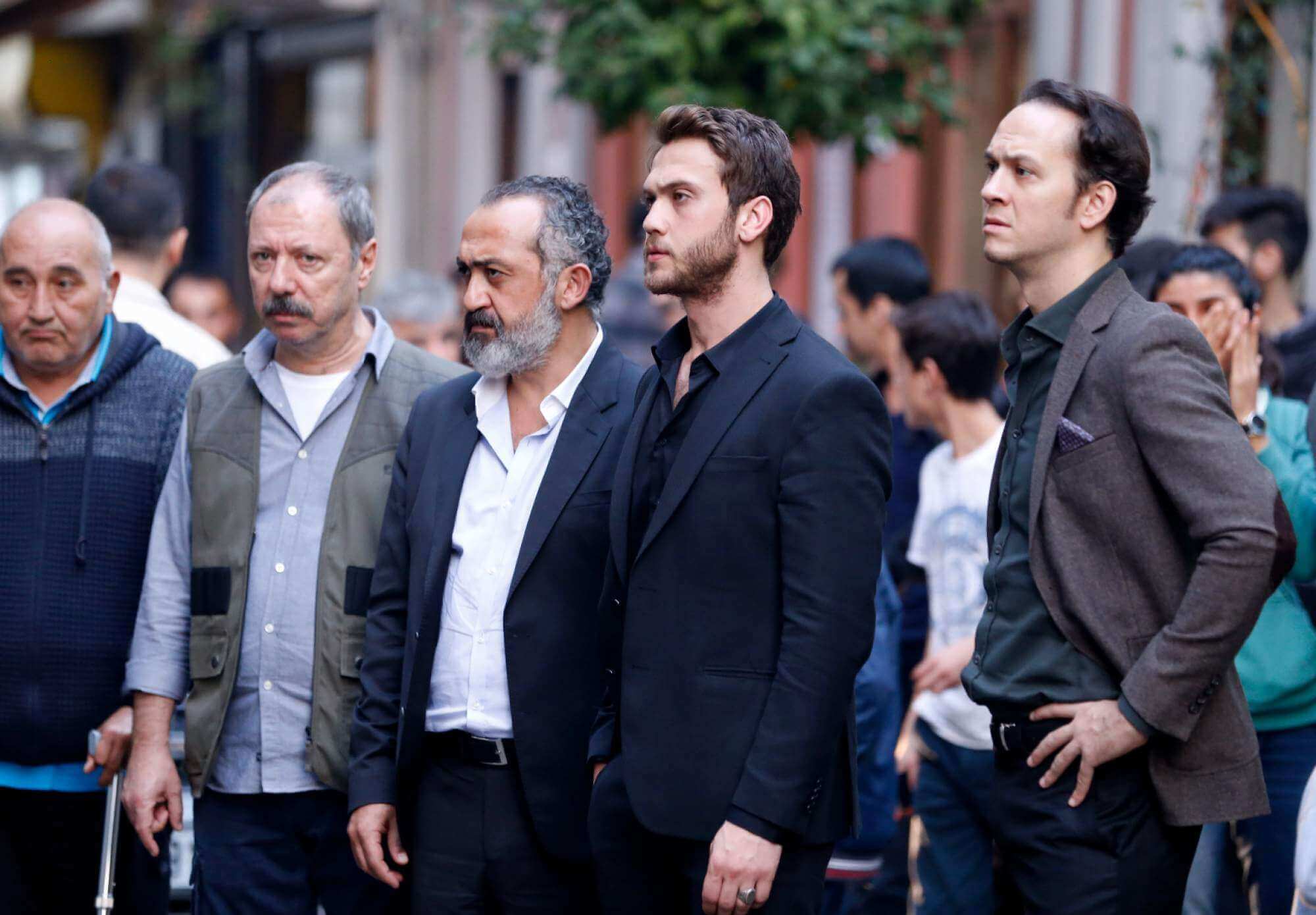 It will then appear that
Varturlu
is himself manipulated by others.
As time passes, Yamaç feels that he belongs to çukur. He takes care of family affairs. Without realizing it, he becomes the worthy successor of his father at the head of the Koçova family. He feels that he belongs to çukur, he can not leave and little by little he takes over from his father.
çukur evimis, Yamaç babamis
çukur is our house, Yamaç is our father.
The respect and the obedience in çukur, are won by the actions and by proven ones they are not bought        … it was Vartulu's mistake…
What awaits us for season 2 of çukur
We look forward to the start of season 2 of çukur. The final of season 1 closed bloody the first season of çukur, leaving numerous open questions.
Who are these new enemies of çukur, who decimated the Koçovali family?
Who will be alive! that's the big question. Who will have survived to the massacre of the end of the season!
We will finally see Cumali, the eldest son of Idriss, who has been in prison for many years. He is considered impulsive and uncontrollable as was his father in his early years. In the first season of çukur, he did not appear. We've only seen his tattooed arm with the çukur symbol.
The craziest speculations are currently running on the internet and everyone is wondering which actor will play the role of Cumali.
Selim's son, who is also in prison, should also appear in this season. How will he react to his father's suicide and especially to his betrayal ? Will, he reproaches Yamaç for the death of his father or, on the contrary, deny the one who betrayed his family?
According to rumors Baykal will be part of the second season of çukur so he would not be dead. Moreover, his hatred towards Idriss was not explained during season 1. It would, therefore, have personal reasons (It should be remembered that during the first season of çukur, the two men, Idriss and Baykal have never met, we do not know if they knew each other).
Likewise, for Emrah (Sana's brother) he would apparently be there.
The actors of the series çukur