Kadin, is a Turkish series that follows Bahar's life. A single mom of two children, Nisan and Duruk.
In this turkish drama, Kadin, Bahar çeçmeli, is a pretty woman in her thirties. She married a few years before the love of her life, Sarp çeçmeli. and gives birth to a girl, Nissan. But while she was pregnant, waiting their second child, Sarp disappeared on a ferry in dramatic circumstances.
The KADIN series has been a worldwide success. Broadcast in more than 24 countries, the Kadin series is actually the Turkish adaptation of a Japanese drama series called Woman (the translation of the term Woman in Turkish is KADIN).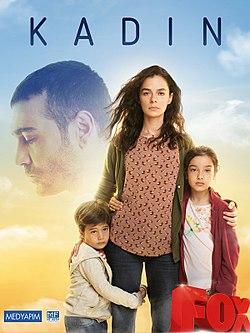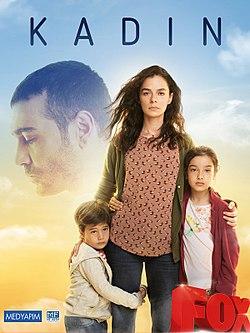 The Japanese version was broadcast in 2013 on Japanese television and had only 11 episodes. The Turkish version of Kadin was extended to 83 episodes over 3 seasons with a duration of 120 minutes for each episode.
Season 3 of Kadin had actually been shortened and some had argued that it was because the lead actress Ozge Ozpirinçi wanted to move on (she had not attended the party organized by the production of the series KADIN, held on the occasion of the broadcast of the last episode of the series).
The Turkish version of the KADIN series was directed by Merve Girgin and Nadim Guç. Merve Girgin is known to have directed Adini Feriha Koydum 2011-2013, O hayat benim, in 2015 as well as the short series Anne, in 2017, which is also the adaptation of another Japanese series.
The series Kadin, was broadcast on the Turkish channel FOX, and was produced by Med Yapim and MF Yapim. The series has won a number of awards. A special award at the Tokyo Drama Awards and the awards for "Best Actress" for Ozge Ozpirinçi and "Best Child Actor" for Doruk and Nissan (Kubra Suzgun and Ali semi sefil) at the Golden Butterfly Awards which is a much awaited annual Turkish ceremony. The Golden Butterfly Awards are distributed at a highly anticipated annual ceremony in Turkey that rewards the world of television and music in Turkey.
What's the story of Bahar in Kadin
The story (synopsis) of the series Kadin, begins 4 years after the death of Sarp. Bahar finds herself alone and tries to take care of her two young children Doruk and Nisan.
Bahar dedicates his life to his children. having been abandoned by her mother when she was young and brought up by her father and then her paternal grandmother, Bahar is a devoted mother.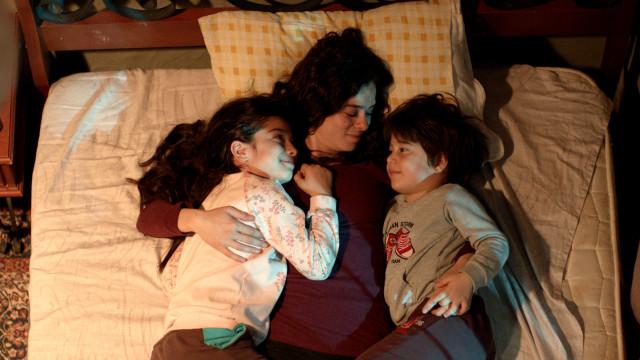 Without special training, Bahar goes from small job to small job. She works in a textile workshop where she spends her days ironing clothes.
The character of Sarp, the father of the children, who died four years earlier, is constantly on the screen. Bahar tells his children story about their father. Her meeting with him, their marriage, the birth of Nisan … So the children and especially Doruk who was born after the disappearance of his father do not feel the absence of his father.
The children constantly ask their mother questions about their father. Through the stories and anecdotes she tells to the children, we realizes how much Bahar is still in love with Sarp, her dead husband.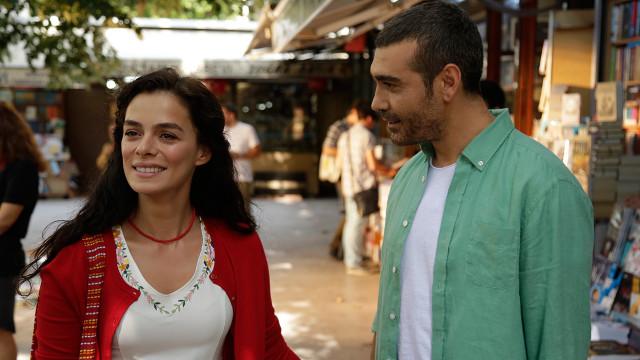 In the first episode of Kadin, Bahar, can no longer pay her rent, she is thrown out and is forced to find a roof to shelter her children. This is how she finds herself in a bad neighborhood of Istanbul. with prostitutes, macros, thugs and consumers.
Afraid, Bahar tries to hide from Nissan and Doruk the state of misery and precariousness in which they fall, she  creates an imaginary universe :
She tell her children that They will live in a palace (Saray: the name of the building where they move which means palace/castle in Turkish) and tell them that their next-door neighbour, a cabaret singer with long blond hair is a princess. When her neighbor  is beaten, she tells the children that this is the shooting of a new TV series.
No longer able to provide for her children, she ends up seeking help from a state institution that deals with destitute women. There, she meets Musa, a state official who is also Jale's husband, Jale is a Doctor and also the niece of Enver, Bahar's father-in-law.
The character of Jale, will take importance, as the series advances, because of his quality of doctor. Bahar will end up needing her help.
What is the plot of the turkish serie Kadin
The plot of the kadin series, takes place in this infrequent district of Istanbul. Bahar will make links and be friend with some of the residents of this neighborhood.
First Ceyda, the next-door neighbour , a cabaret singer and mistress of a mafia man. there is also Arif who manage the little coffee shop of the neighborhood. Arif is also the co-owner with his father Yussuf, of the building where Bahar is renting.
As time goes on the children become attached to Arif, and see him as a father figure. Arif is a charismatic young man, educated and handsome, who gives himself a hard look. His father Yussuf has a secret relationship with Bahar's next-door neighbour, Ceyda.
Ceyda have also a tumultuous relationship with a mafia man, much older than her.  Ceyda will become a close friend of Bahar, just like Yeliz, her best friend and co-worker, also a mother of two and divorced.
Bahar introduces herself as without family, we discovers after, that she don't talk with her mother since her childhood, she blames her for having abandoned her while she was only a child, to marry with her father's best friend : Enver.
Bahar have also a half-sister, Sirin. we will discover as the Kadin episodes progress, that sirin has an important role in the disappearance of Sarp.
We will then discover in KADIN, that there is a link between Bahar's family and the disappearance of Carp.
The series KADIN, has landed on the screens of the Turkish channel Fox, in October 2017. At the time of writing this article, the series has 32 episodes so far. The series has recorded good scores in Turkey, which allows it to continue for a second season, the broadcast of the second season of Kadin will begin in September 2018.
Kadin : what are the key of the success ?
Why the series Kadin succeed all over the world ?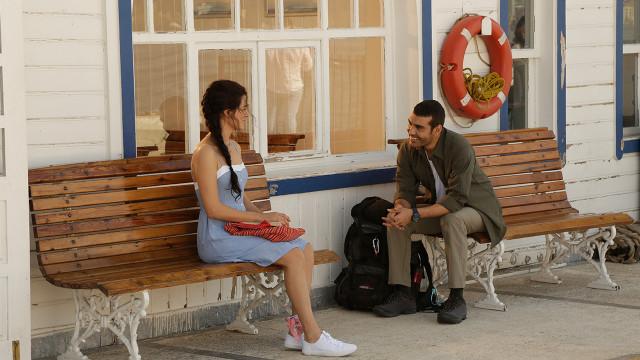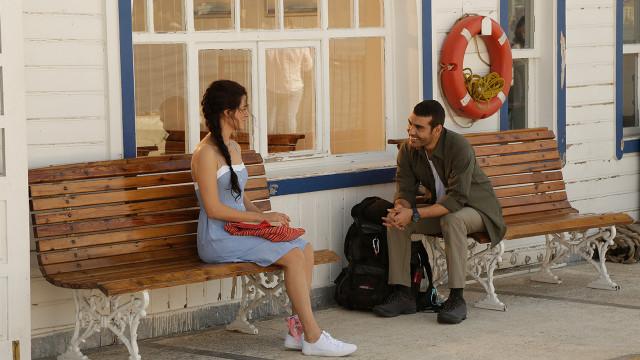 The serie Kadin is endearing, this is the secret of this series. Doruk and his innocence make us smile. We cry with Bahar and we laugh with her.
The children, Nisan and Doruk, are endearing, Arif who seems hard and abrupt at the beginning of the series is actually sensitive. Ceyda, who sells her body for financial benefits, seems frivolous and detached. We learn to discover her later. The series portrays true characters. The sensitivity and realism of the series is what made KADIN a good series to discover.
How and where to watch the Kadin series in streaming?
It is possible to view the Kadin series online and in streaming. Various sites offer it illegally but in reality it is possible to watch the series Kadin on Youtube in legal streaming and free of charge.
Many TV channels around the world broadcast the Kadin series, but the series is available on the official Turkish Kadin channel. Kadin's youtube channel makes available all episodes of Kadin. The episodes are in Turkish with Turkish subtitles but there is a tip to watch all the Kadin episodes for free with subtitles in English, French, Spanish and all available languages.
To watch Kadin with English, Spanish or French subtitles on youtube you need to activate the subtitles in the video and then click on the small settings wheel. Choose subtitle then activate the automatic translation. You will be able to watch the Kadin series on youtube with subtitles in all languages.
Here is the link to Kadin's official Youtube channel to watch the episodes of Kadin with subtitles .
Did you like this series? Let me know in comment.
SPOILER: Do not read after this, if you have not seen the first 15 episodes of KADIN's first season
We will update this part of the article as the series progresses.
Summary of season 1 of the series KADIN
Over time, we will discover in the season 1 of Kadin, the conditions of Sarp's disappearance. Bahar will first learn that the day of his death, Sarp visited Hatice, Bahar's mother.
Bahar will think that her husband Sarp, whom she loved so much, had a mistress.
She will learn that Sirin, Bahar's step-sister is the cause of the disappearance of Sarp. In fact, sirin have mental troubles, and she is jealous of bahar, she tried to took bahar's husband, without success. which will lead to the event that will take place on the ferry and that will be the cause of the disappearance of Sarp in the sea.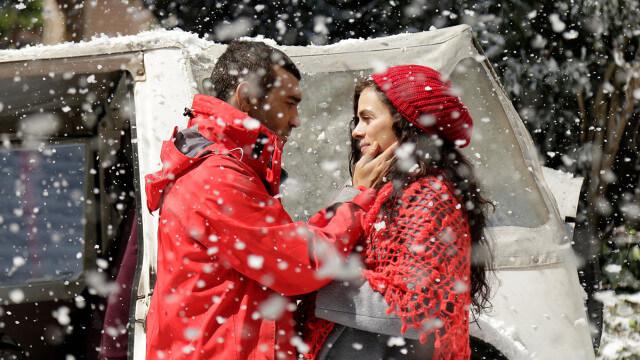 Then we'll find out in season one of Kadin, that Sarp isn't dead. He was actually saved from drowning by Piril.
Sarp married Peril and has two children with her.
A lot of events will take place in season 1 of the Turkish series Kadin. Bhar is confronted with her illness which makes her weaker day by day.
She will receive daily help from her mother Hatice and her stepfather Enver.
Hatice finds herself divided between her two daughters, Bahar and Sirin.
Sirin will make her parents believe that she has been in love with Sarp. Enver can't believe that Sarp cheated on Bahar with Sirin.
Sirin will learn that Sarp is still alive but she is threatened. If she finds out that Sarp is alive, her mother and father will be killed.
At the end of season 1 of the series Kadin, Enver will learn that Sarp is still alive and informs Ceyda and Yildiz.
They can't tell Bahar anything because his doctors told them that Bahar should not have any shock because of his state of health.
Enver will meet Sarp but will have a heart attack. Everyone will meet at the hospital.
At the end of the last episode of season 1 of Kadin, episode 32, Sarp meets up with Arif and Doruk in the hospital parking lot. Duruk will recognize his father thanks to the pictures his mother had shown him. Doruk is going to call Sarp: DAD !
That's how episode 32 of season 1 of the series Kadin ends.
What's the storyline of Kadin's season 2 ?
Doruk, who is convinced that he has seen his father, tries to inform his family, but no one believes him.
We learn that Sarp and his new family were living abroad because they are being pursued. Sarp had accidentally killed Peril's violent boyfriend the night Peril saved him from drowning.
Bahar's state of health becomes critical and doctors are looking for a compatible donor.
At the end of episode 35, which corresponds to episode 3 of season 2 of the series Kadin, Sarp takes doubts and goes to the cemetery and digs the graves of Bahar, Doruk and Nissan. He will find that the graves are empty but instead there is the body of his mother.
Arif and Bahar will get closer and Arif will confess his feelings to Bahar while she's in the hospital.
In episode 36 of Kadin (ep 4 season 2) Sarp and his children will finally find each other again.
Sirin, who until then did not want to donate marrow to her sister when she was compatible, will finally do it and save her sister. Sirin's parents will believe that she did it out of kindness but in reality it is an agreement she made with Sarp. She agreed to help her sister on the condition that Sarp would get close to her physically and take pictures.
Photos that she will use against Peril and Bahar to make it look like she and Sarp were together.
At the end of episode 40 (episode 8 season 2 of the series Kadin) Bahar will finally learn that Sarp is alive. They will see each other.
Bahar will then learn that Sarp got married and has children. And Sirin will do everything to separate Sarp and Bahar.
Yildiz, Sarp's best friend will be killed by the people chasing Sarp.
Sarp will do everything to prove to Bahar that he never cheated and that Sirin made it all up.
On her side Ceyda will find herself facing the father of her son in this season 2 of Kadin. He is the owner of the restaurant where Bahar works.
In the last episode of season 2 of the series Kadin a tragic event will occur.
Bahar will pass out in the street. While Hatice, Arif and Sarp were taking him to the hospital, they are hit by a truck. Arif was driving. Panicking, he didn't see a red light and they were hit by the truck.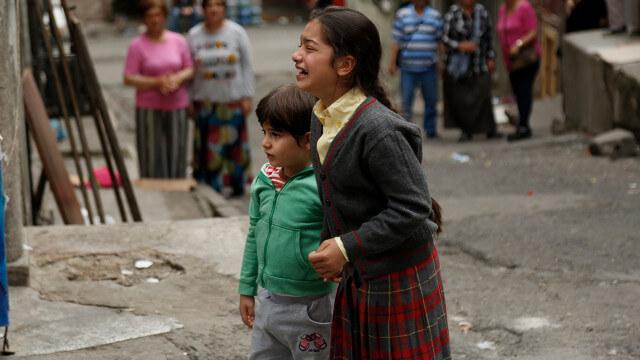 What happens in season 3 of the series Kadin ?
Episode 1 of season 3 of Kadin begins with Bahar speaking in front of an audience on a stage and telling his story. She is the narrator of her own story.
At the end of saiosn 2, Bahar, Arif, Sarp and Hatice had a car accident. They were all taken to the hospital. Hatice and Sarp's condition is critical.
Arif is being questioned by the police because he is responsible for the accident.
Another person was involved in the accident. A known perpetrator.
In this season 3 of Kadin, Hatice, will finally die in hospital.
Sarp will finally wake up and he and Bahar will finally make up.
The female writer who was involved in the car accident has a son with a motor disability. Being in the hospital, she needs someone to take care of him. Ceyda, who needs money will take care of him and a love story will start between them.
They'll end up getting married at the end of season three of Kadin.
Sirin, sickly jealous, will kill Sarp while he's in the hospital bed.
So Bahar loses her husband Sarp for the second time.
But Kadin's story has a happy ending. The author will tell Bahra's story in a novel that will be a great success. They'll find out that Sirin killed Sarp and she'll be committed to a mental hospital. Bahar and Arif will get married and be happy at the end of the Kadin series.
The Actors of the series Kadin :
Bahar çeçmeli: Ozge Ozpirincci
Carp çeçmeli: Caner Cindoruk (Bahar's husband and the children's father)
Nisan: Kübra Süzgün.
Doruk: Ali Semi Sefil.
Hatice: Bannu Yirdimlar (Bahar's mother)
Enver: Şerif Erol (Hatice's husband, and therefore the father-in-law of Bahar).
Sirin: Seray Kaya (Bahar's half sister).
Jale Demir: Ece Özdikici (doctor, niece of Enver)
Musa: Devrim Özder Akın (Jale's husband)
Arif: Feyyaz Duman
Yeldiz: Ayca Erturan
Ceyda : Gokce Eyuboglu
Emre : Ahmet Rifat Sungar
Raif : Sinan Helvaci
Fazilet : Aazilet-Ascioglu-Humeyra