Episode 3 of the series Sen çal Kapimi (Love is in the air) aired on July 18th, and we were looking forward to seeing our favourite couple of the summer, Hande Ercel and Kerem bursin. Episode 3 of Sen çal Kapimi is dedicated to the engagement of Eda and Serkan. In addition, the two heroes will start to get closer to each other.
here is the summary of this episode 3 of sen àal Kapimi
Episode 3 of Sen çal Kapimi (love is in the air) resumes with the scene at the end of episode 2 when Serkan discovers Eda in her engagement dress and helps her close her dress. All this with a perfect musical backdrop, the song we heard at the end of Sen çal Kapimi's episode 2. "Gold" by Tolan Shaw.
During the evening, Eda and Serkan will dance together, to the point of forgetting each other and continuing to dance when the music is over. The stage is obviously perfect. Selin watches the scene from afar and is well aware of the attraction between Serkan and Eda.
After exchanging wedding rings, the guests will ask the couple to kiss each other. Eda doesn't want to, but she will finally accept. Eda and Serkan will then exchange their second kiss in this episode 3 of the Sen çal Kapimi (love is in the air).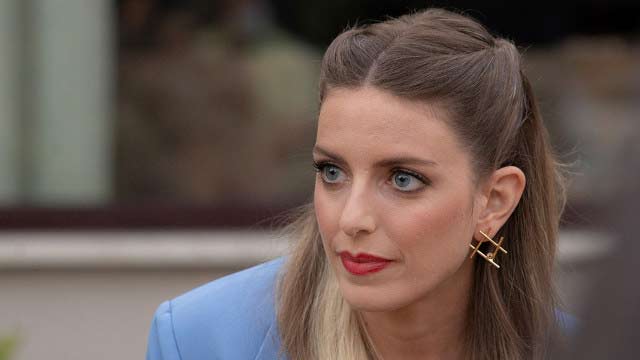 At the end of the evening, as the guests leave, Eda finds herself alone with Selin. Selin, who is jealous, tells Eda that she is moving in with Ferit. She tells Eda that she can't expect any more from Serkan. She has got engaged, but that's all. She must not expect more from him.
Eda, certainly jealous, reacts impulsively and tells Selin that she herself is going to move in with Serkan! Selin is surprised and can' t believe it.
Love is in the air episode 3 serkan and Eda are getting closer, summary.
In this episode 3 of Sen çal Kapimi, Eda and Serkan will really discuss for the first time. After the engagement party, Serkan will take Eda to his apartment and will talk to her about his passion for the stars and the universe. He will also tell her why his dog's name is Cirius.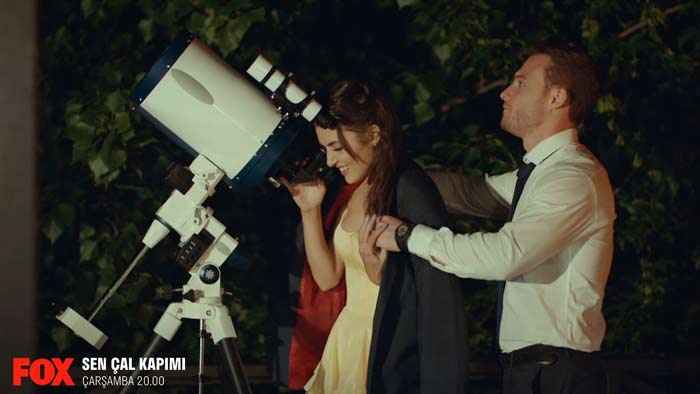 Eda is going to ask Serkan why he still lives with his parents and Serkan is going to explain to her that his mother have some problems. Serkan's mother doesn't go outside the house, she suffers from a psychological block which stops her from going outside. So she hasn't been outside for several years.
Serkan lost a contract to his enemy Hakan. He thinks there is a traitor in the company and puts in place a plan to unmask him, but without telling his associates, Pelin and Engin. Serkan goes to tell them that he is taking part in a call for tenders, but Pelin and Engin try to dissuade him, because they consider it a bad idea for the company.
Serkan will finally lose the tender to Kahan, but that's what he wanted. This allowed Serkan to unmask the traitor in his company. In fact, it is a finance officer who works for Kahan.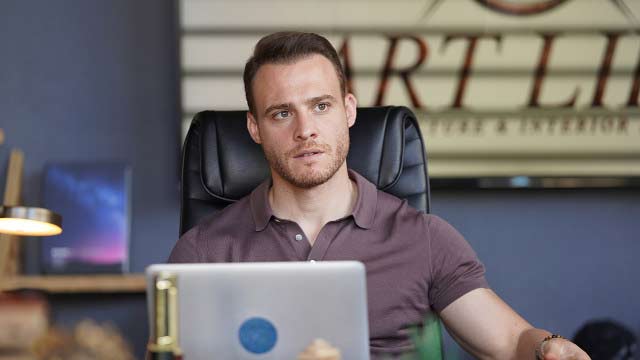 Kahan decides to get closer to Melo without saying his real identity. He will go to where Melo works and will openly flirt with her.
The day after the engagement and the rapprochement between Eda and Serkan, he will act coldly with her and Eda doesn't understand. She will end up asking him the question in this 3rd episode of love is in the air (Sen çal Kapimi). Serkan is going to remind Eda, that between them there is just an agreement ! and that she must distance herself from him. In reality Serkan convinces himself of this. He realises that he is getting too close and decides to distance himself from Eda in this episode 3 of sen çal kapimi (love is in the air)… Serkan is probably afraid of what he might feel…
While Melo, Ceren and Fifi are having lunch together in a restaurant, they spot Serkan having lunch with Selin. The three friends deduce that Serkan is cheating on Eda with Selin.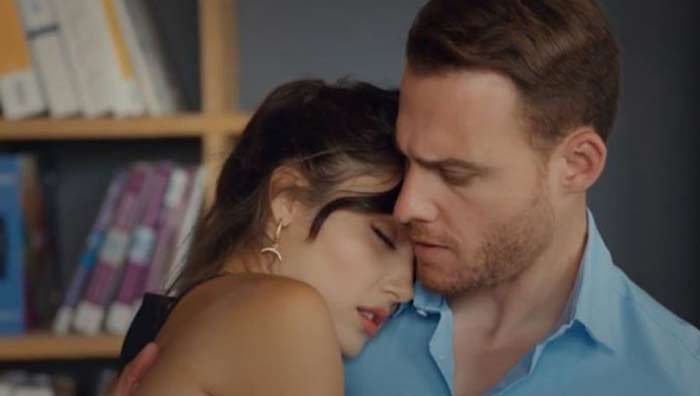 At the end of episode 3 of Sen çal Kapimi, Eda will receive several phone calls that will stress her. She suddenly falls asleep and Serkan will catch her and take her in his arms. During episode 2 of Sen çal Kapimi, Eda's aunt had explained to Serkan that Eda suffers from a kind of narcolepsy. When she is overwhelmed by stress, Eda falls asleep.
In this episode 3 of Sen çal Kapimi, we saw the beginning of a rapprochement between Serkan and Eda. They were honest with each other and shared their stories.
To see episode 3 of Sen çal Kapimi, there are several possibilities.
To see the live online episode of Sen çal Kapimi, as it is being broadcast in Turkey. Just go to the Foxtv channel's website and click on the red button in the top right corner to watch the episode live.
It is also possible to watch episode 3 of Sen çal Kapimi on the official youtube channel of the series. The episode is available in Turkish language only.
Tell me what you think about this episode 3 in the comments section.