Baht Oyunu, also called Baht Zamani (or Fortune Game), is one of the Turkish series of this summer. This romantic comedy has been broadcasted since June 15 on the channel Kanal D.
The series Baht Oyunu (Twist of fate/game of Luck) produced by ARC Film, has Cemre Baysel, Aytac Şaşmaz, İdris Nebi taşkan and Aslı Sümen as the main actors.
The series is produced by Fatih Enes Omeroglu and directed by Serdar Gozelli. The scriptwriters of Baht Oyunu (Zaman Oyunu) are Erkan Birgören and Elif Tuna Kıygı.
Erkan Birgören is known as the scriptwriter for the series Karagül, black and white love (Siyah Beyaz Ask), Sen Anlat Karadeniz and most recently the series Akrep which ended in June 2021.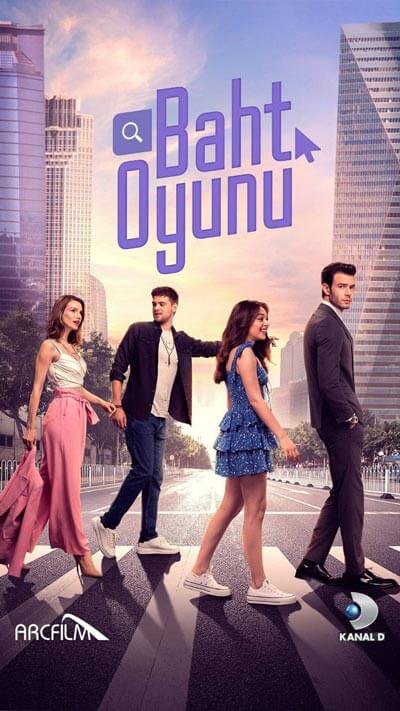 Elif Tuna Kıygı was a scriptwriter for the series Tatli İntikam in 2016, Güneşin Kızları, or Kiraz Mevsimi in 2015.
The series Baht Oyunu (Baht Zamani/Game of luck) tells the story of Ada, a young woman who thinks that if she does not marry her first love, she will be unhappy all her life. But when she crosses paths with Bora ( Aytac Şaşmaz ), Ada Tozun (Cemre Baysel) will be made to question everything she believes in and the superstitions she was raised with.
History of the series Baht Oyunu (Baht Zamani)
Ada is a young woman who lost her parents when she was very young. She was raised by her aunts Yasemin and Nergis.
Ada's aunts are superstitious and have passed on these beliefs to Ada. They believe that their family is somehow cursed. The women in the family are obliged to marry the first man they fall in love with. If they do not marry this man, they will always live alone and will always be unhappy in love.
In Baht Oyunu (Fortune Game), Eda enters into a sham marriage with Ruzgar in the hope that when he gets his residency papers in Turkey, he will marry her for real.
Three years later, Eda expects Ruzgar to propose to her, but he tells her that he doesn't love her and leaves her.
Convinced that if she does not marry Ruzgar, who is the first man she has fallen in love with, she will be unhappy for the rest of her life, Ada decides to do everything to get Ruzgar back.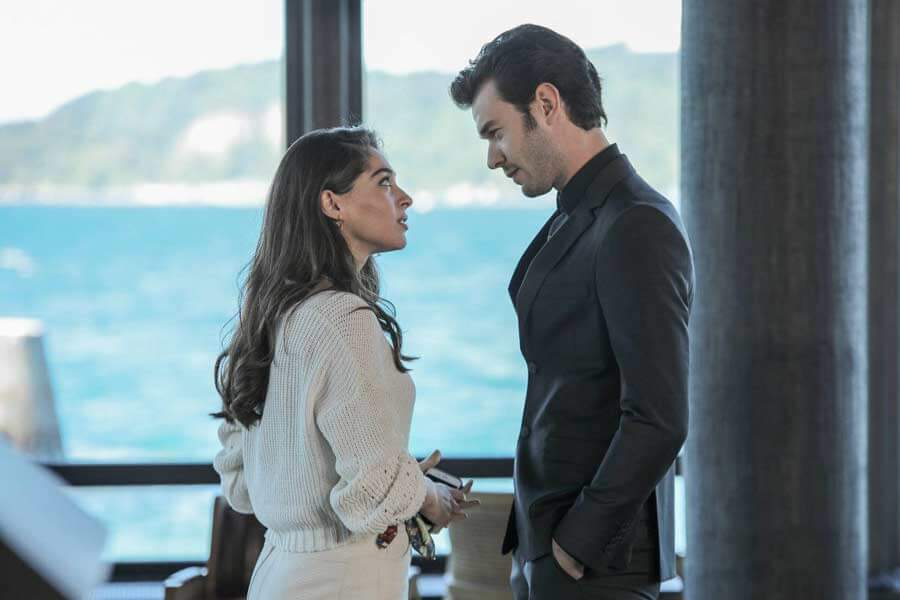 She learns that Ruzgar is actually in love with another woman who works with him. So she decides to get a job in the same company.
This is how the story of Baht Oyunu (twist of fate) begins. Eda meets Bora, who runs the company where Ruzgar works. Bora runs the online magazine in which Ada finally manages to be recruited. She will take up the position of Bora's assistant.
While Ada tries to separate Ruzgar and Tugce and get Ruzgar back, she gets closer to the charismatic Bora.
The characters of the series Baht Oyunu (twist of fate)
Ada (Cemre Baysel)
Ada is an intelligent young woman who was studying at university and dreamed of being an author. When she meets Ruzgar, she gives up everything for him and works to support both of them. Ada is a young woman with a pure heart.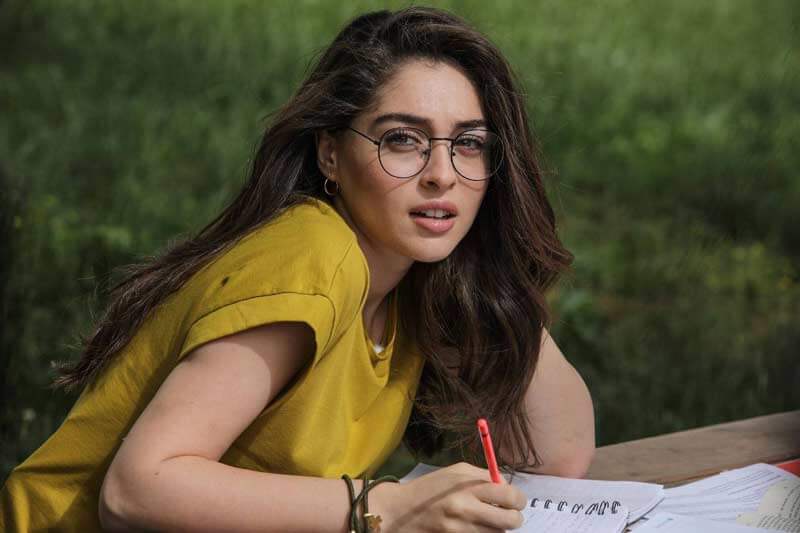 Her father died when she was only a few months old. Her mother died when Ada was 12 years old and she was raised by her aunts.
Convinced that she must marry the first man she falls in love with, Ada agrees to a sham marriage with Ruzgar in order to allow him to obtain Turkish citizenship. She believes that in time Ruzgar will fall in love with her and that in time the sham marriage will turn into a real marriage.
Bora (Aytac Şaşmaz)
In Baht Oyunu (Fortune Game) Bora is the editor and owner of the online magazine "Bizde Boyle".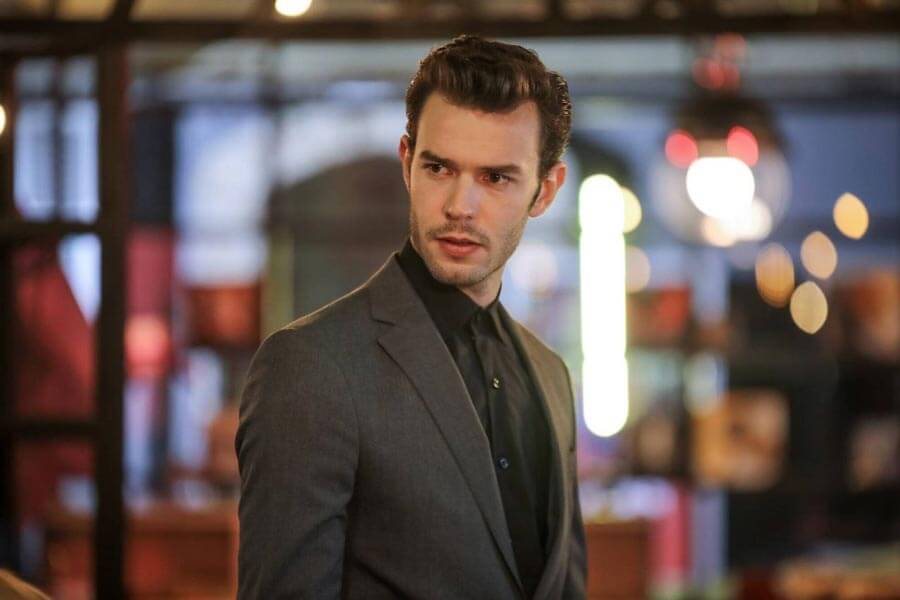 Self-assured and hard to get along with, Bora keeps everyone at a distance from him. His relationship with his father is distant and instead of working in the family business, he has chosen to create his own magazine, which he runs on his own without relying on the family fortune.
He is the only son of a rich Istanbul family. Bora, unlike Ada, does not believe in love. He has been hurt by love in the past, so he believes that true love does not exist. He thinks that mutual love between two people only exists in fairy tales.
For him love only exists in fairy tales. He does not let anyone get too close to him.
Bora is an exigent man. It is almost impossible to work with him.When Ada starts working with him in Baht Oyunu, she is nicknamed No. 27 by the other employees, because she is the twenty-seventh assistant Bora hires.
No other assistant has managed to work with Bora for more than a week.
Ruzgar (Idriss Nebi taşkan)

In Baht Oyunu, Ruzgar is a handsome young man of Albanian origin. A student at the same university as Ada, he is about to be expelled. Ada will help him by marrying him. Thanks to Ada, Ruzgar obtains Turkish nationality. But Ruzgar is selfish. He only thinks of himself and has used Ada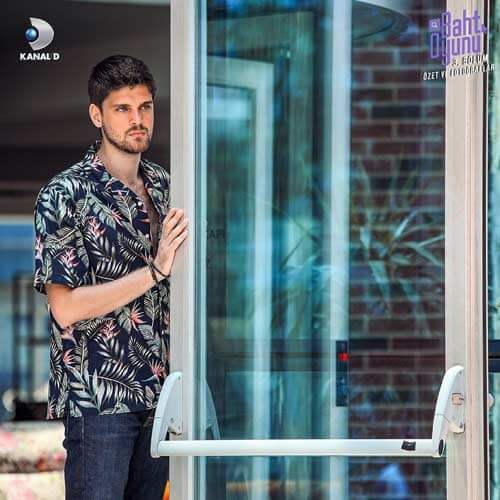 Tugce Dikman (Asli Sumen)
Tugce is Bora's childhood friend. She is also his partner in the online magazine that Bora founded. Tugce is a beautiful, intelligent young woman who is aware of her beauty. But there is only one man she is interested in: Bora.
Her goal is to get closer to Bora. She makes plans and uses every trick in the book to make Bora fall in love with her.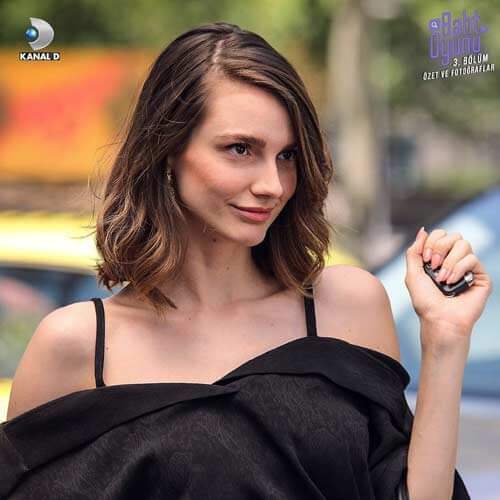 Bora's family
Elif (Azra Aksu)
Elif is Bora's niece. She lost her parents [Bora's sister] in a car accident. She is very close to her uncle Bora and she is his weak point.
ZAFER (Adam ALTAN)
Zafer is Bora's father. A wealthy businessman, he is the head of a large logistics company. His relationship with his son is strained. He would have liked his son, Bora, to take over the family business, but Bora preferred to start his own company.
BELMA (FUNDA İLHAN)
Belma is Bora's mother. Suffering from the loss of her daughter [Elif's mother] Belma wants her son Bora to get married and set up a home. The perfect candidate is Tugçe, whom she helps in her schemes. Belma believes in astrology, tarot and omens. She consults them to make her decisions.
Ada's family
Yasemin (Tugba Com Makar)
Yasemin is the youngest aunt. Unhappy in love, Yasemin dreams of getting married. But every man she has known has abandoned her just before marriage. She is close to Ada and her confidant. She knows that Ada is in love with Ruzgar.
Nergis (Hande Subasi)
Nergis is Ada's aunt. She raised Ada after the death of her parents. Nergis believes in the existence of a family curse. She grew up witnessing the misfortunes of the women in the family. That is why she made a promise to herself when she was growing up that she would marry the first man who fell in love with her. That is why she married Aslan
Aslan (Emrah Ben)
Aslan is Nergis' husband, Ada's aunt. He loves Ada like a sister and does everything to protect her.
Evren (Ozan Daggez)
Evren is a colourful character. He is the magazine's astrologer and an ally of Tugce, whom he helps in her plans to conquer Bora. He is also very close to Belma, Bora's mother. But as the episodes of Baht Oyunu progress, we discover other sides of Evren.
Ali (Anil Celik)
Ali is Bora's cousin. He is a funny character who has difficulty approaching women.
The actors, the cast of Baht Oyunu (twist of fate)

Aytaç Şaşmaz is Bora in the series Zaman Oyunu
The interpreter of Bora in Baht Oyunu, Aytaç Şaşmaz is a 27-year-old Turkish actor. His first role was in the film Kötü Çocuk. But it was the action series SOZ that made his name.In this series he played a secondary role, that of Caylak (Feyzullah), the explosives specialist, in a Turkish army commando. Aytaç Şaşmaz participated in all 3 seasons of the series, alongside actor Tolga Sarıtaş. He then played a leading role in the series Hekimoglu from 2019 to 2021.
Aytaç Şaşmaz is the brother of Turkish actor Ismail Ege Sasmaz.

Cemre Baysel plays the role of Ada in Baht Oyunu.
Turkish actress Cemre Baysel was born on 5 February 1999 in Izmir.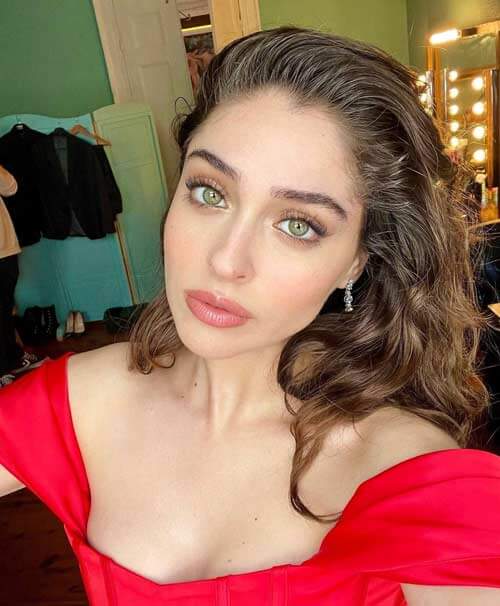 Cemre Baysel has appeared in several series in secondary roles. In 2018 she made a name for herself in the hit series Elimi Birakma. In 2020 she played the role of Fatos, in the series RAMO. She then played a more prominent role in the series Sol Yanim in 2020, but the series ended quickly due to low ratings. Baht Oyunu is therefore the first series in which Cemre Baysel plays the main role.

Aslı Sümen plays the role of Tuğçe Dikman in Twist of Fate (Baht Zamani)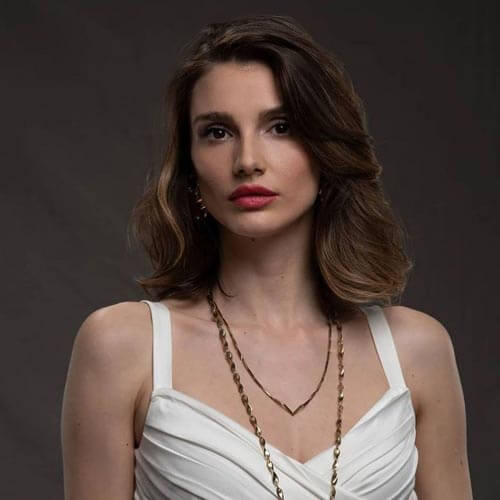 This is Asli's first experience as an actress. Asli won the title of Miss Turkey in 2017. She went on to represent Turkey in the Miss World contest in the same year.

Idriss Nebi taşkan is Ruzgar
Idriss plays the role of Ruzgar in the series Baht Zamani. Ruzgar Nebi taşkan is a 24-year-old Turkish actor. His first TV role was in the series Muhteşem Yüzyıl. He then starred in the hit series Poyraz Karayel in 2015, but he became best known through the series Fazilet Hanem ve kizlari (2017-2018).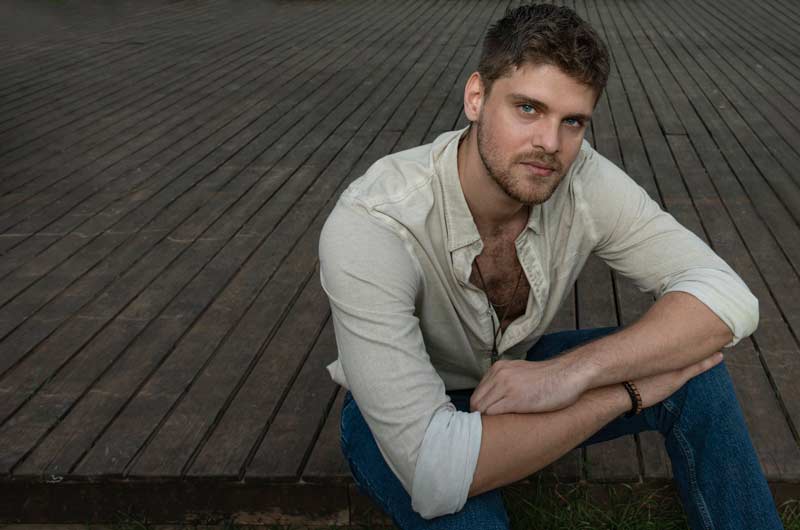 Idriss Nebi taşkan then starred in the 2019 series Zalim Istanbul, and more recently in the mini-series Olum Zamani.
He currently plays the role of Ruzgar in twist of fate (Baht oyunu)
Our opinion on the series Baht Oyunu
We like it! A refreshing series. Far from the usual cliché of romantic comedies, Baht Oyunu is above all very comical. The character of Ada is endearing and Bora is far from the usual character of romantic series.
What did you think of this series?