The successful actor of the successful series Hercai, Akin Akınözü is back on screen with a new TV series.
The announcement is official, Turkish actor Akin Akınözü, known for playing the role of Miran in the popular series Hercai, will star in a new series, Kaderimin Oyunu (The game of my destiny).
Akin Akınözü, Öykü Karayel and Sarp Apak are the main actors of the series Kaderimin oyunu.
The series Kaderimin Oyunu which will be aired on StarTV is one of the most ambitious productions of the channel this year.
The series starring Akin Akınözü and Öykü Karayel will be produced by NGM.The production company NGM has produced the successful series Seferin kizi/the ambassador daughter and Kardeşlerim (season 2 is currently being aired every Saturday on ATV channel)
Actress Öykü Karayel, who will play the female lead, had not appeared in a series for several years. Her last TV series was Muhtesem Ikili in which she shared the lead with Kerem Bursin, Özge Gürel and Ibrahim Çelikkol (who is currently starring in the series Bir Zamanlar çukurova.)
Turkish actress Öykü Karayel had attracted attention with the series Kalp Atışı (2017-2018) in which she shared the poster with the actor Gökhan Alkan. More recently, she participated in the Original Netflix series, Bir Başkadır (2020).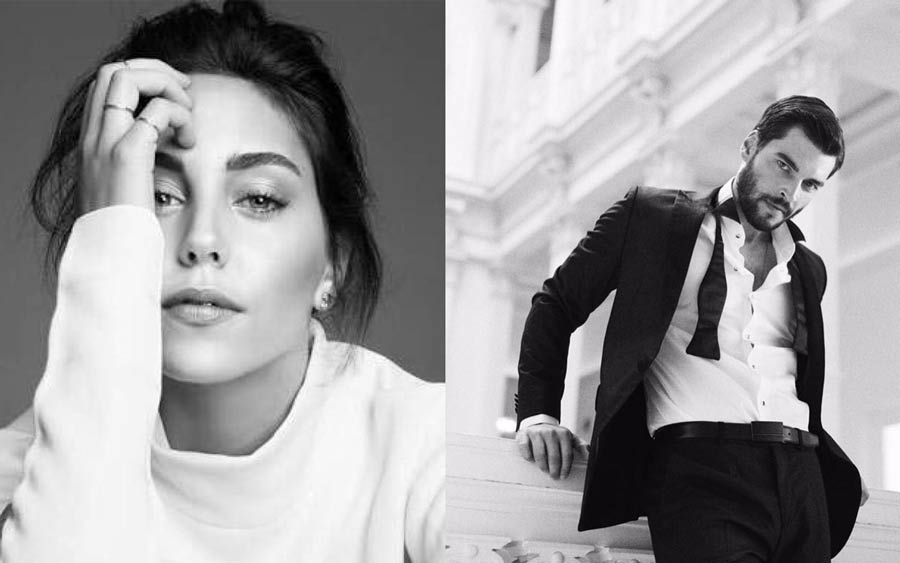 Produced by Nazlı Heptürk, the series Kaderimin Oyunu will be directed by Emre Kabakuşak, who directed the series Sefirin Kizi as well as the first season of the series Sen Anlat Karadeniz.
The script is written by Gul Abus Semerci who is the author of the series Kardeşlerim (but also Ask Aglatir, Kirgin çiçekler)
The history of the series Kaderimin Oyunu with Akin Akinozu
The series Kaderimin Oyunu tells the story of Asiye, a strong woman in her thirties and mother of two children.
Asiye suffered in her childhood. Having lost her mother at a young age, she was raised by her father's wife. At the age of 17, Asiye married Cemal, with whom she had two children, Nergis and Umut.
But the marriage of Asiye and Cemal does not hold up in the face of financial problems and difficult daily life.
Cemal abandons his wife and children to marry Helin, a rich woman. Asiye finds herself alone with her children.
That's where Asiye (Öykü Karayel) meets Mahir (Akin Akınözü).
The shooting of the series should start in October