The OSN television group has acquired the broadcasting rights for the Turkish phenomenon series, Camdaki Kiz (Chrysalis)
The series Camdaki Kiz (whose international name is Chrysalis) is currently broadcast on the Turkish channel Kanal D. Every week the episodes of the series take the lead in terms of audience share. Every Thursday night, the incredible life of the delicate young woman Nalan keeps viewers on the edge of their seats.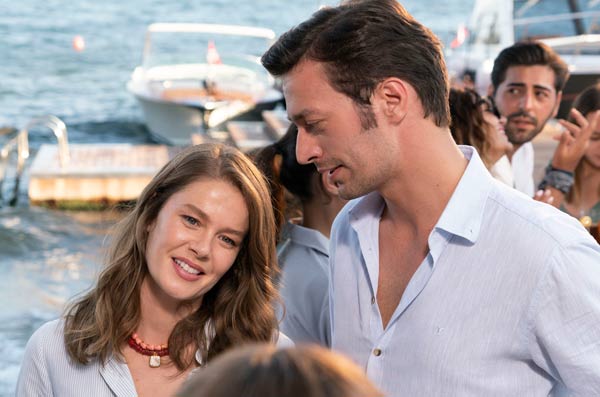 The media group OSN, which broadcasts in the Middle East region, now holds the rights to broadcast the series in the Arab countries.
Rolla Karam, head of content acquisition for OSN Group, said in a statement that the group is "proud to acquire chrysalis and to be the first media group in the Middle East to acquire exclusive broadcasting rights for the region." The series is a hit in Turkey "and we are sure that our viewers will be 'hooked' with this reinvented fairy tale.)
The Turkish series Camdaki Kiz (Chrysalis), which has been airing since April 2021 on the Turkish channel Kanal D, is an adaptation of a book of the same name by author Gülseren Budaıcıoğlu. The author is also known for series such as Masumlar Apartmani, Kirmizi Oda and Dogdun Ev Kaderendir. Three series inspired by the work of the author Gülseren Budaıcıoğlu.
In the series Camdaki Kiz, Nalan (Burcu Biricik) is a sweet and naive young woman who is going to get married in the traditional way with the modern Prince Charming figure, Sedat Koroğlu (Feyyaz Şerifoğlu). But after their wedding, the perfect image will be scratched to reveal dark secrets.