Episode 4 of Bay Yanlis, Mr Wrong the series of Can Yaman and Ozge Gurel, was broadcast on the Turkish channel Fox on Friday, July 17, 2020.
In this episode 4 of the Bay Yanlis series, Cansu and Deniz will learn what Ezgi was hiding. They are panicked and are afraid that Ezgi might fall in love with Ozgur and therefore with a Bay Yanlis ! (The wrong guy /Mr Wrong.) They are going to join her in Göcek. At the same time, Ozgur and Ezgi are going to live a day full of adventures. In episode 4, of Mr Wrong Ozgur and Ezgi find themselves stranded on a desert island and their families will search for them.
In Episode 3 of Bay Yanlis Mr Wrong, Ezgi and Ozgur had left Istanbul to attend the wedding of Ebru, Ozgur's sister. Ozgur had taken Ezgi on an outing on his boat. As they were swimming together, they got closer to each other and at the end of episode 3 of Mr Wrong (Bay Yanlis) Ozgur and Ezgi were about to kiss.
episode 4 of Bay Yanlis, Mr Wrong, detailed summary
At the beginning of episode 4 of Bay Yanlis (Mr Wrong), we find Ezgi and Ozgur locked in a kind of barn, tied to each other.
Episode 4 of Bay Yanlis, restarts with what happened 17 hours earlier when they were swimming together. Ezgi is ready to succumb to Ozgur's charm, but he won't kiss her and will point out to her that she gives in too easily to men. He's going to tell her that he could have kissed her, but that he was able to think about it, which is not the case with Ezgi, who was ready to give in.
Cansu and Deniz, Ezgi's friends, are at the restaurant and ask Ozan to explain what is going on. Ozan will explain to them that Ezgi is in another town, Göcek, with Ozgur to attend a wedding.
Ozan will explain to Deniz and Cansu that Ozgur and Ezgi are pretending to be a couple.
On their side, Ezgi and Ozgur are on the boat, but Ezgi is angry. She knows that Ozgur is right, she gives in too easily to the men who come into her life.
Ezgi and Ozgur, taken hostage in episode 4 of Bay Yanlis (Mr Wrong).
A succession of events will bring Ezgi and Ozgur to a critical situation in this episode 4 of Bay Yanlis.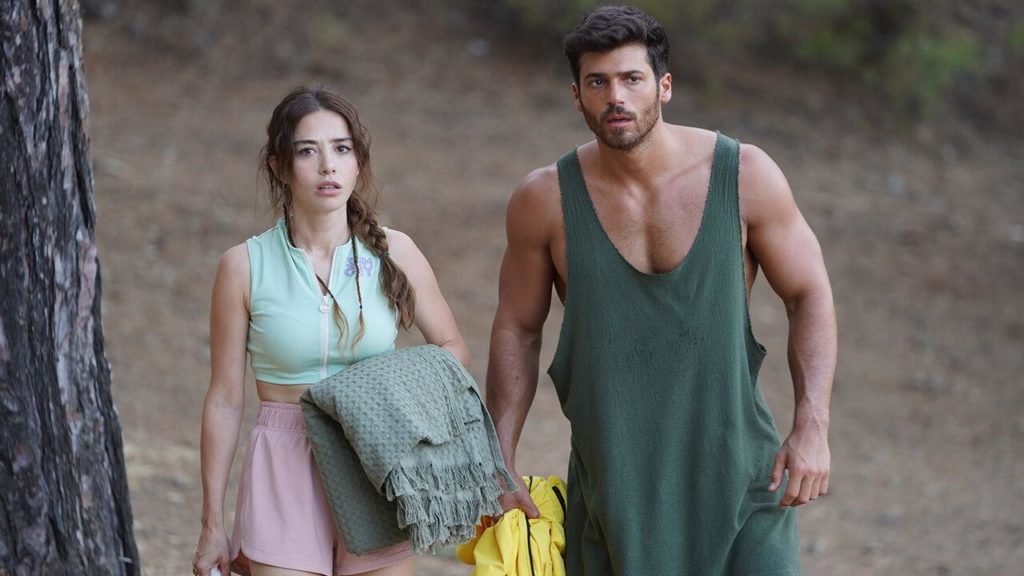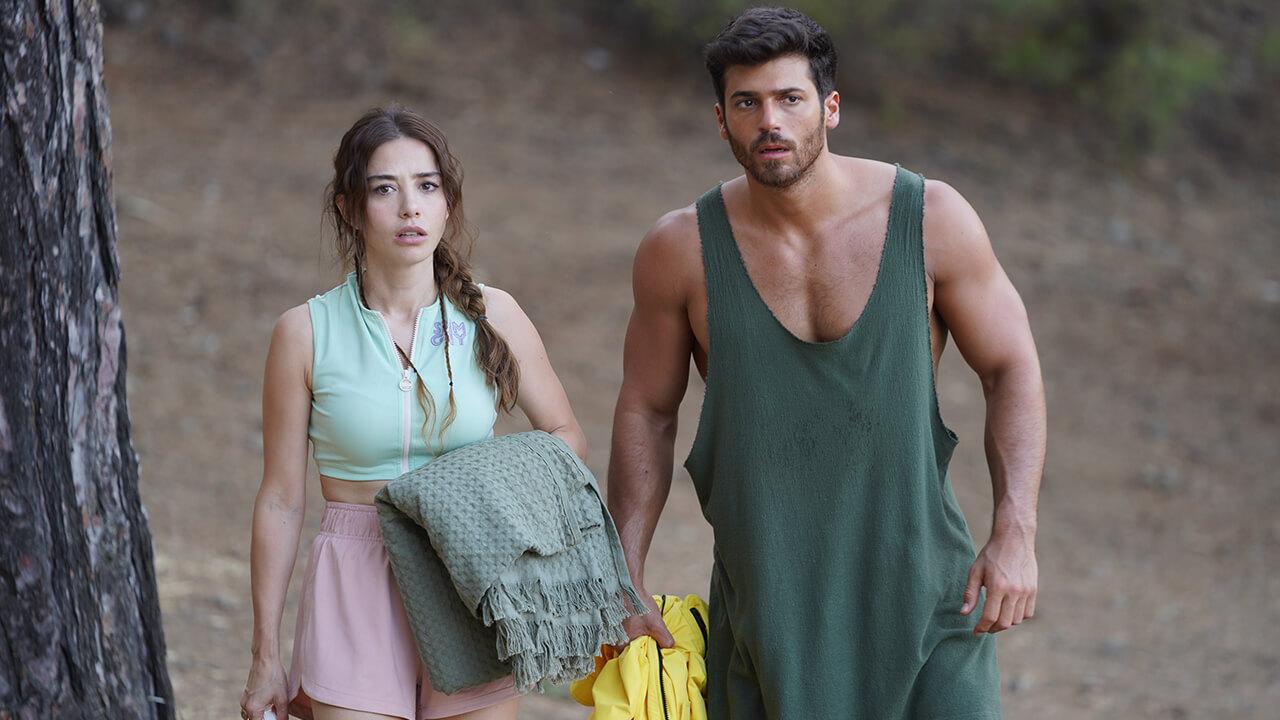 The two friends find themselves without phones. Ezgi will accidentally throw the keys of the boat into the sea and spill water on a socket, which will damage the boat's radio. They find themselves stranded on the boat with no way to ask for help.
Ezgi and Ozgur will take the zodiac and end up on a small isolated island where they will spend the night.
In the early morning, men land on the island where Ozgur and Ezgi are. Ezgi rushes towards them to ask for help, but they are drug traffickers, who have come to the island to carry out their trafficking. The men take Ezgi and Ozgur prisoner.
They will succeed in freeing themselves and stealing the zodiac from the traffickers. That's how they escape and are found by the gendarmes.
On their side Ozan, Deniz and Cansu are worried about their friends and decide to go looking for them.
Ezgi's parents are worried about their daughter. They go to Ozgur's mother who invites them to stay in the city to attend the wedding.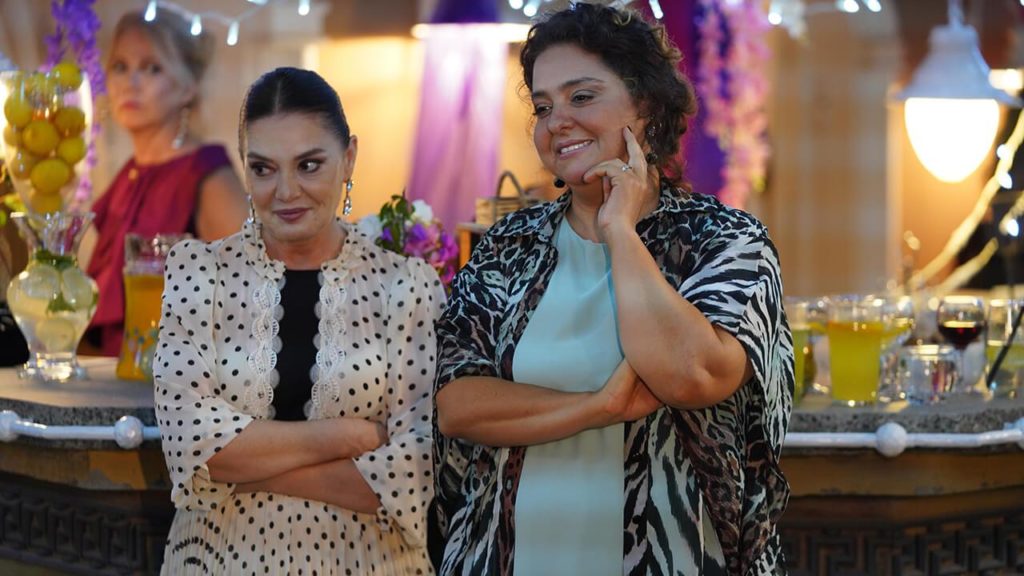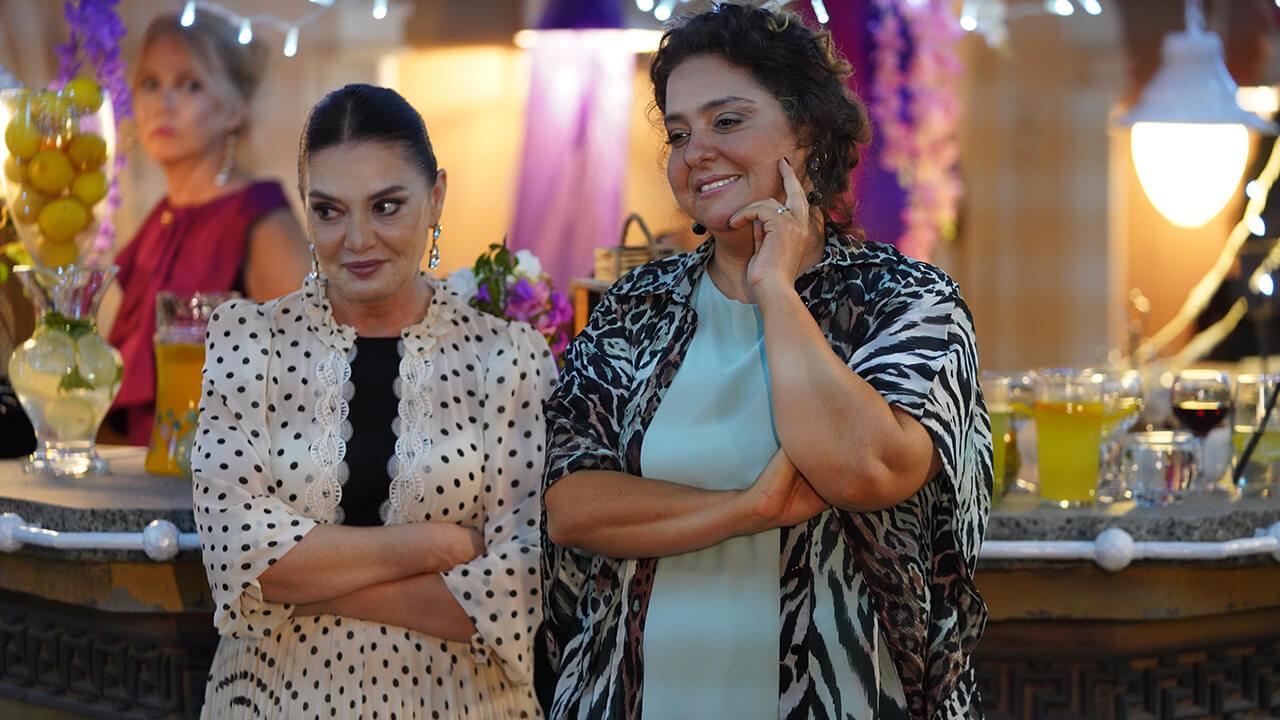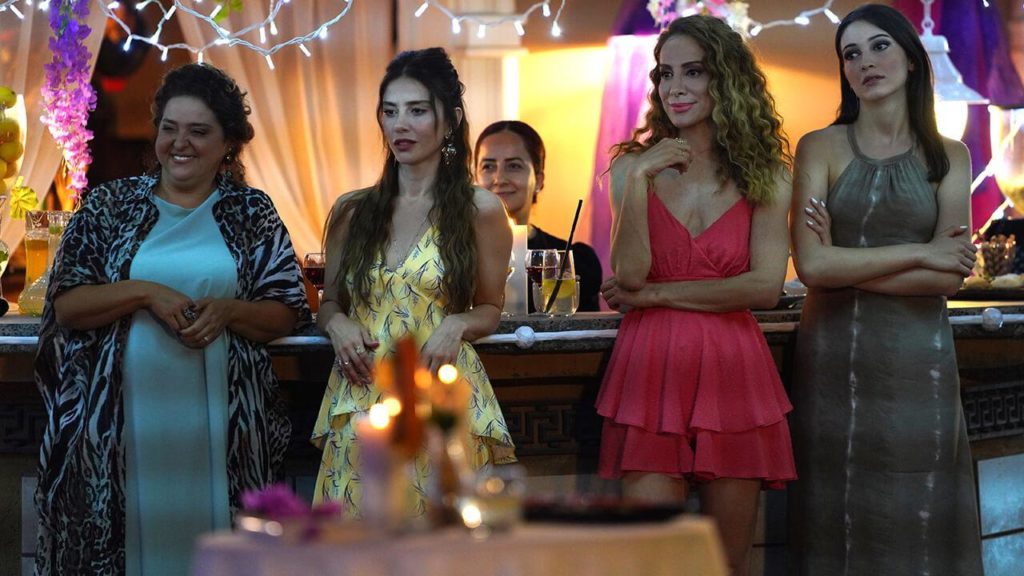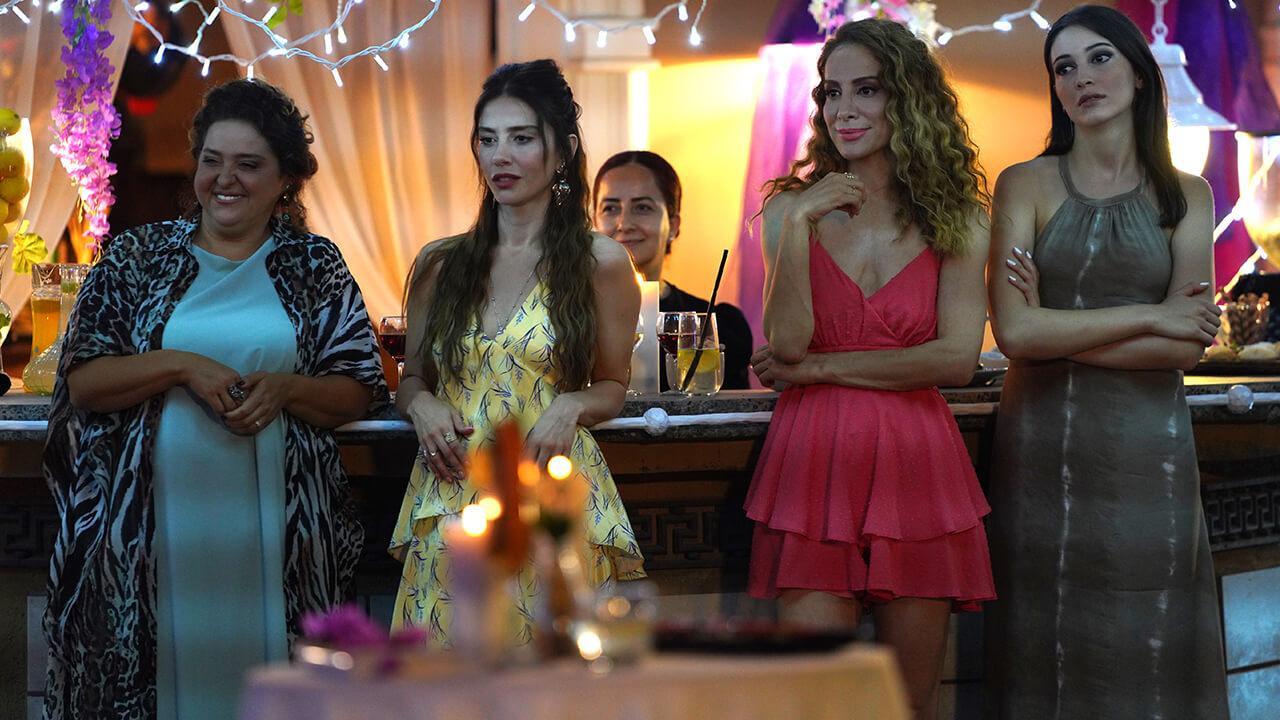 In this episode 4 of Bay Yanlis, Mr Wrong, Serdar is still in Istanbul. He's about to leave work to catch a plane to the United States, but just before he leaves, Ezgi's ex-boyfriend, Sonner, comes to see him with his fiancée who is suffering from stomach pains.
After checking, Serdar tells them that they have lost the baby.
At the end of Episode 4 of Bay Yanlis, Mr Wrong, as the group of friends are about to go out to the sea on a boat, Serdar appears in front of Ezgi, to everyone's surprise.