The first episode of the long-awaited new Can Yaman series aired yesterday, June 26, 2020. The video of this episode 1 is available at the bottom of this page.
Can Yaman, in the series Bay Yanlis (Mr. wrong), plays the role of Ozgur Atasoy. A young entrepreneur, owner of a trendy bar-restaurant in the city of Istanbul.
In the series Bay Yanlis, Can Yaman shares the poster with actress Ozge Gurel who plays the role of Ezgy
Ezgy is a young woman unlucky in love. She discovers that her fiancé, with whom she has been in a relationship for several years, is cheating on her. In this series Bay Yanlis (Mr. wrong), Ezgy will cross the road of Ozgur (Can Yaman).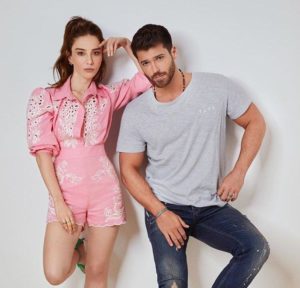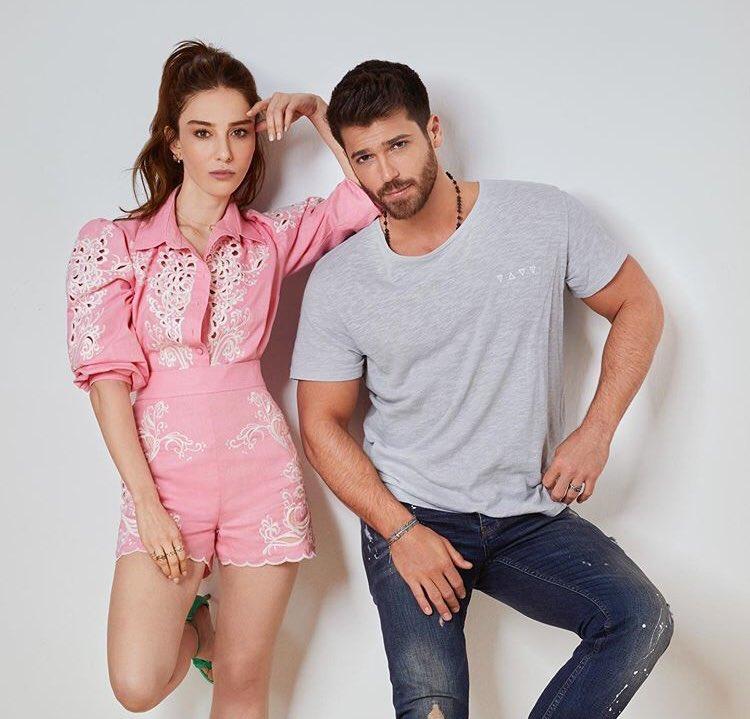 The two actors, Can Yaman and Ozge Gurel, had already played together in the romantic series Dolunay, broadcast on the Turkish channel Star TV in 2017.
The new series, Bay Yanlis (Mr. wrong) is part of the summer 2020 series. Indeed, Turkish channels have a habit of preparing light series, usually romantic comedies for the summer.
Here is the complete summary of the first episode of Bay Yanlis (Mr. wrong) series
In this episode 1 of Bay Yanlis, Ezgy (Ozge Gurel) wants to prepare a surprise for her fiancé Soner for his birthday. So she makes him think that she is on a trip to another city and prepares his birthday at home by inviting their friends.
But to Ezgy's surprise, Soner enters the apartment with another woman in his arms. That's how she understands that he's cheating on her.
In this first episode of Bay Yanlis series (Mr. wrong), Ezgi can't move on after her break-up with her fiancé. Three months later, she is still depressed as she reviews all the men in her life. Her friend Deniz and her cousin Cansu make her realize that she has always been used by men. She will end up swearing to them that she will never flirt with bad men again (Yanlis Bay means wrong man in Turkish).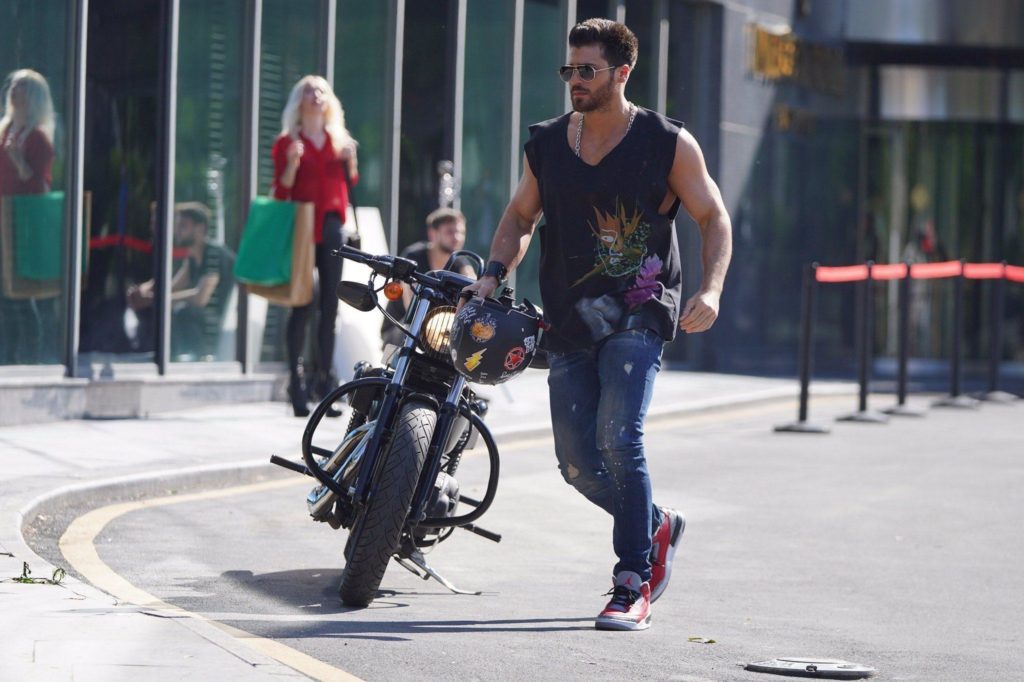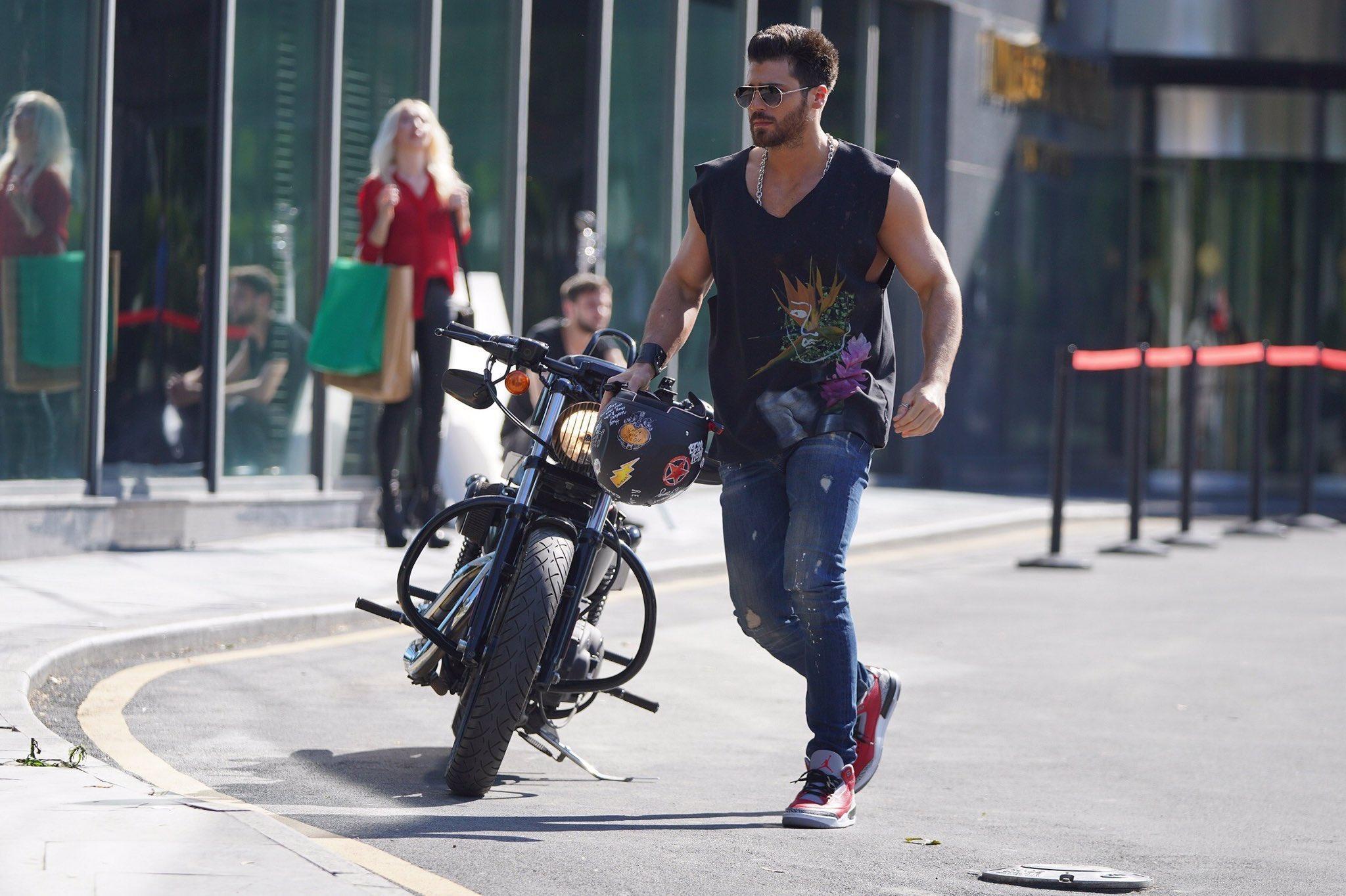 Who's Ozgur in Bay Yanlis ?
In this first episode of Bay Yanlis, we discover the disjointed life of Ozgur (Can Yaman). Ozgur (which means free in Turkish) is a young man in his thirties from a rich family. He is the owner of a trendy bar-restaurant. Sometimes barman/DJ. He likes the night world. Ozgur (Can Yaman) is a ladies' man. He has one-night relationships with young women.
Ozgur's mother is waiting for the day when her son Ozgur (Can Yaman) will marry and give her grandchildren.
In this episode 1 of Bay Yanlis (Mr. wrong), Ozgur and Ezgi meet by chance.
While Ezgi was on her way to work, she has a slight accident with her company car, so she is forced to take a taxi and Ozgur (Can Yaman) gets into the same taxi as her.
In this first episode of Bay Yanlis (Mr. wrong), Ozgur and Ezgi share the same taxi and the taxi driver is about to start a discussion about love. Ozgur and the taxi driver agree that there is no such thing as love and that it's all about hormones, which doesn't please Ezgi who will say that it's all men's fault and that women have to do everything.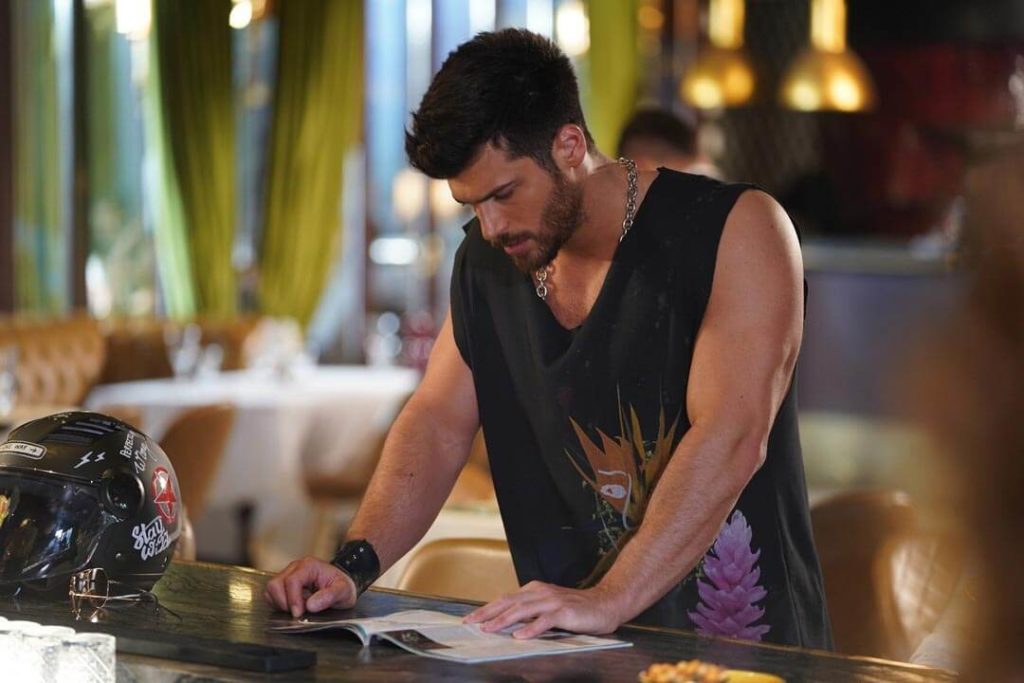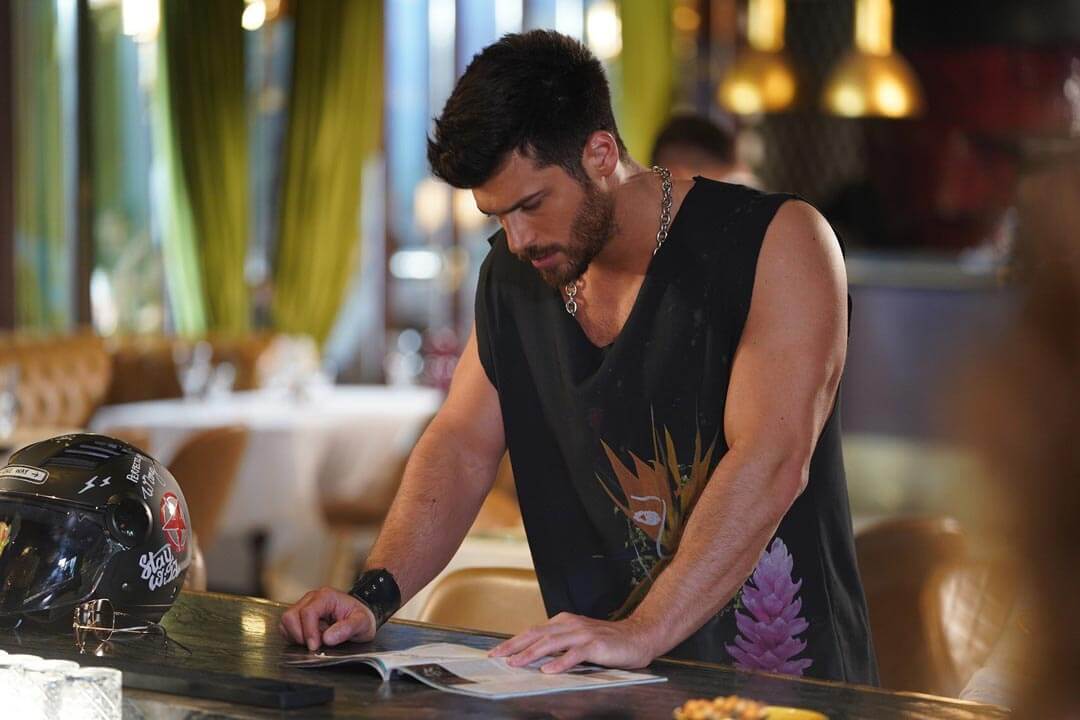 Ozgur thinks he has pierced Ezgi's personality and is going to tell her that from her reaction she is probably single and has probably been betrayed by her boyfriend! Ezgi will eventually leave the taxi.
Bay Yanlis

(Mr. wrong)

episode 1: the day Ezgi's life changes
While she was expecting to be appointed coordinator in her job, she discovered that day that her colleague with only three months seniority had got the job instead of her. She is going to be fired from her job.
Ezgi's ex-fiancé will also ask her to leave the apartment she continues to occupy, as he is the holder of the rental contract.
In this first episode of Bay Yanlis (Mr. wrong) Ezgi is going to get hit by a car. The one who hit her is a doctor: Dr. Serdar.
Doctor Serdar takes Ezgy to the hospital and contacts Ezgi's girlfriends who come to see her.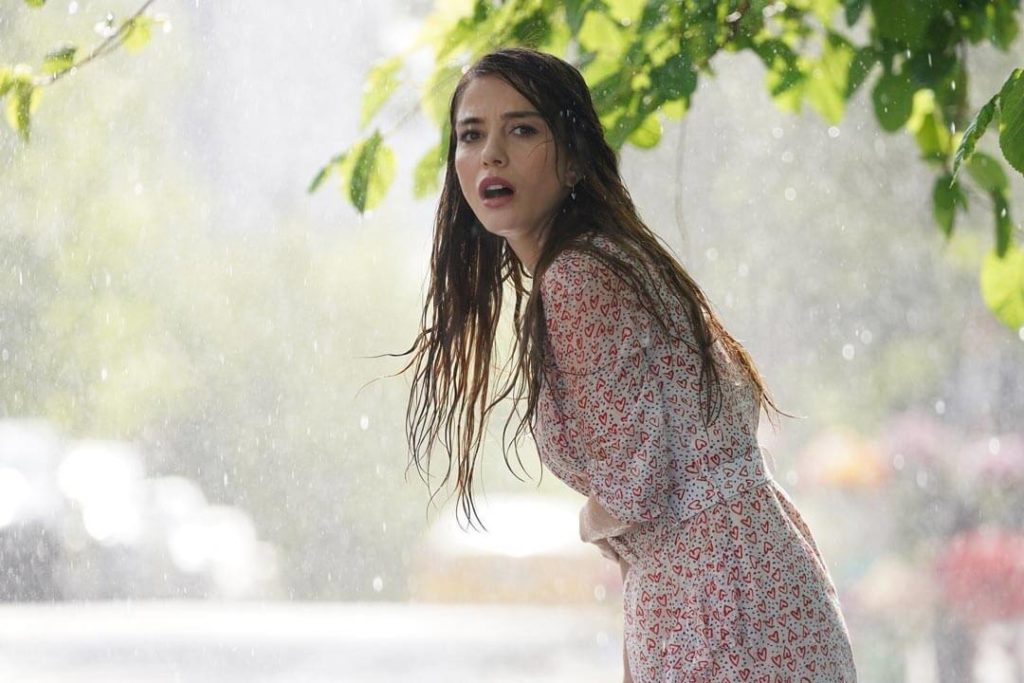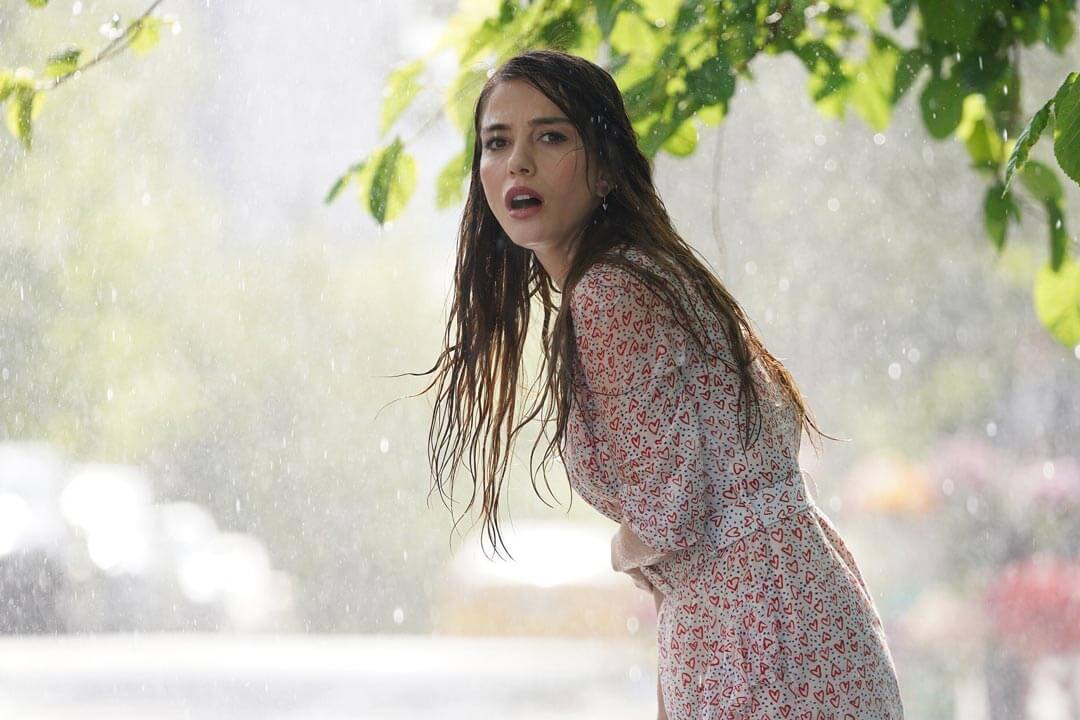 That evening, the three friends, Ezgi, Cancu and Deniz, plan to meet in a restaurant (the one in Ozgur/Can Yaman).
But Deniz and Cansu change the program for this evening and Ezgi finds herself alone in Ozgur's restaurant.
In this episode 1 of Bay Yanlis (Mr. wrong), Ezgi finds herself alone in this restaurant and sees his ex-fiancé asking for marriage to the woman he cheated on her with.
Ezgi then finds herself at the bar where Ozgur serves her a drink. At the end of the night, she's drunk. Ozgur takes her to a hotel room where she ends up kissing him.
When she wakes up, Ezgi doesn't know if anything happened between them the night before. She leaves the room in a hurry. She thinks Ozgur took advantage of her while she was drunk.
Ezgi, who has to leave her apartment, moves in with his girlfriend Cansu. But Cansu's apartment is next to Ozgur's.
After spending the night with the woman journalist who covered his story, one of Ozgur's previous conquests came early in the morning and made the female journalist leave. Ozgur takes refuge in the apartment next door where Ezgi is.
Ezgi is going to save his ass and allow him to get rid of that ex-bully. But the journalist, who had written a positive article about Ozgur, the young entrepreneur, decides to change her article.
The reporter's going to write an article she's going to title :
Bay Yanlis (Mr wrong )
On seeing this article, Ozgur's mother is devastated and decides to marry him before the end of the summer.
She starts looking for a wife for Ozgur (Can Yaman).
Seeing Ezgi reading a self-help book on male/female relationships and how to get married. He gives her some advice.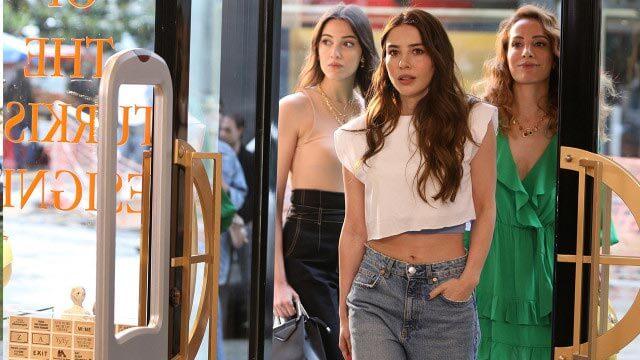 Ozgur is going to explain to Ezgi that she should never be the first to show her feelings in a love relationship. And that it's her fault if men behave badly towards her.
Ezgi tells Ozgur (Can Yaman) that she doesn't need his advice since she has already met someone who is also a doctor. She explains that she plans to see him a few days later.
Ezgi prepares for the occasion. Shopping and hairdressing with Cansu and Deniz. On the night of the appointment, as she leaves her house, she meets Ozgur in the corridor. He sees her in evening dress ready to go to her appointment.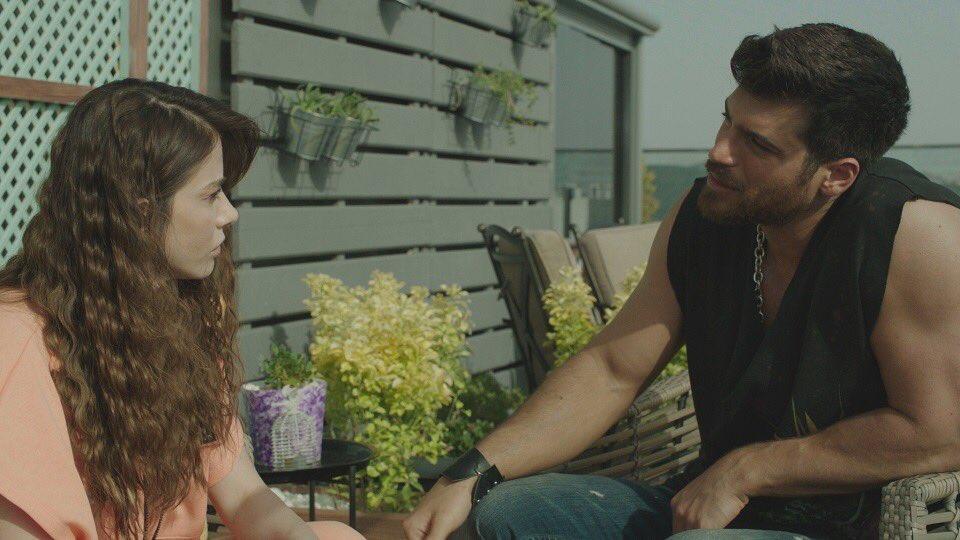 In this episode 1 of Bay Yanlis, Ezgi tries to follow the advice of his friends in order to conquer Doctor Serdar by inventing a life for herself. She tries to give the image of an independent woman with a busy life, but she fails miserably.
For his part, Ozgur (Can Yaman) is looking in his acquaintances for a woman with whom he could pretend to be in a relationship to please his mother. So he tries to find a woman who "will not fall in love for him".
At the end of episode 1 of Bay Yanlis, Ozgur will propose to Ezgi to be this woman and pretend to be in a couple with him, in exchange for which he will teach her to please men.
See the episode 1 of Mr Wrong, Bay Yanlis drama
We can see the series Mr. Wrong, Bay Yanlis on the channel FOX tv every Friday but also the same evening on the youtube channel of Bay Yanlis (Mr. Wrong) in turkish with English subtitles.
Here is the link to see online ep 1 season 1 of Mr Wrong. The video is in turkish with english subtitles
Update: the version subtitled in english, Spanish and Italian has been removed from the official YouTube channel. In this article we explain why.