The Yali Çapkini series has just made its television debut. And the story of Ferit and Seyran promises to be captivating. The lead roles in this new Turkish series include Afra Saraçoğlu, who plays Seyran, and actor Mert Ramazan, who plays Ferit.
The first episode of the Yalı Çapkını- Golden Boy series, broadcast on September 23, 2022, captivated viewers right from the start. Here's the detailed summary of the first episode of Yali Çapkini.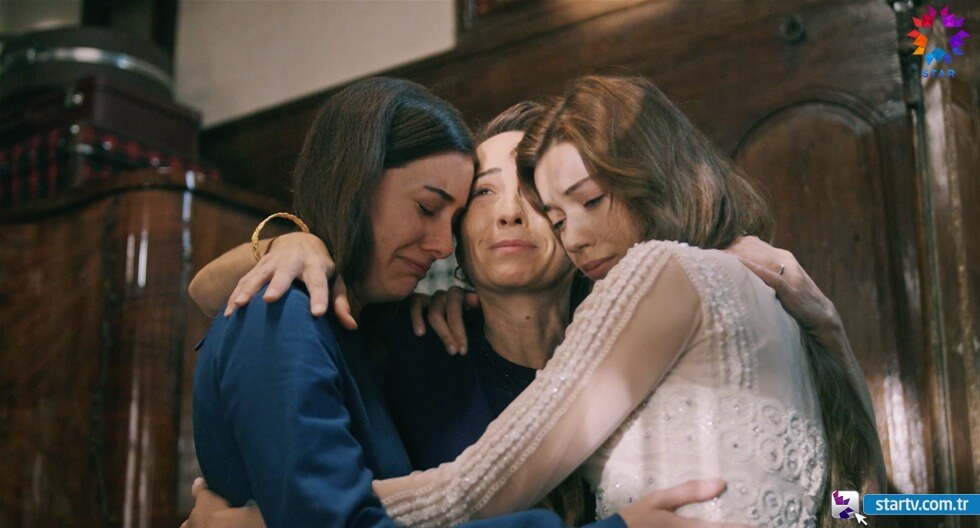 Discovering Ferit in episode 1 of Yali Çapkini
This first episode of the series introduces the characters and sets the scene. Ferit is the hero of the series. A young man who only thinks about having fun in life. The youngest son of a large, wealthy family, he takes advantage of his family's financial resources to live a carefree lifestyle. He doesn't work and spends his days enjoying himself. He has a girlfriend called Pelin, whom he nicknames Pelo.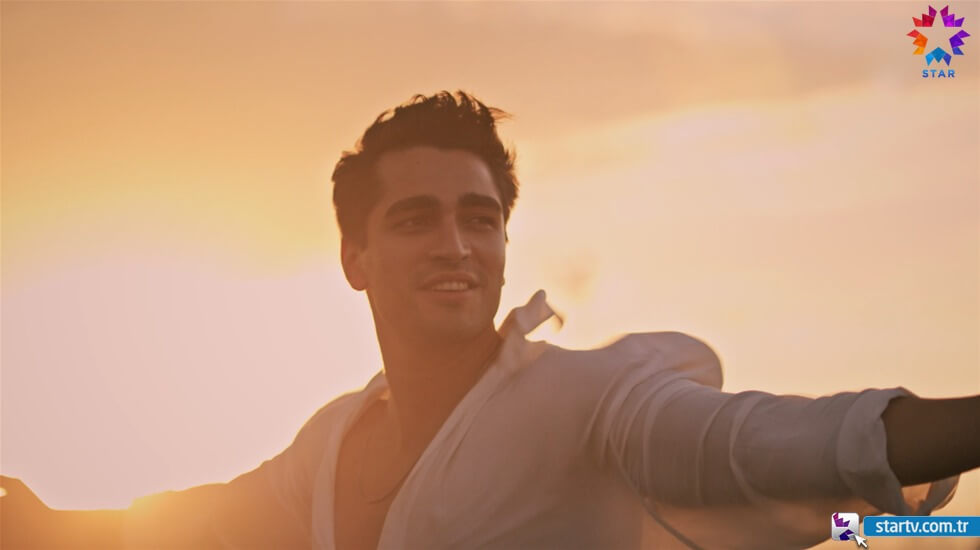 Ferit's grandfather, Halis Ağa, is the family patriarch. His word is feared by all. Halis Ağa is worried about Ferit's life. He decides it's time for him to become a man, and what better way than to marry him off?
He decides it's time for his grandson to get married. To this end, he entrusts Gülgün, the eldest of his daughters-in-law, with the task of finding a suitable young woman for their family.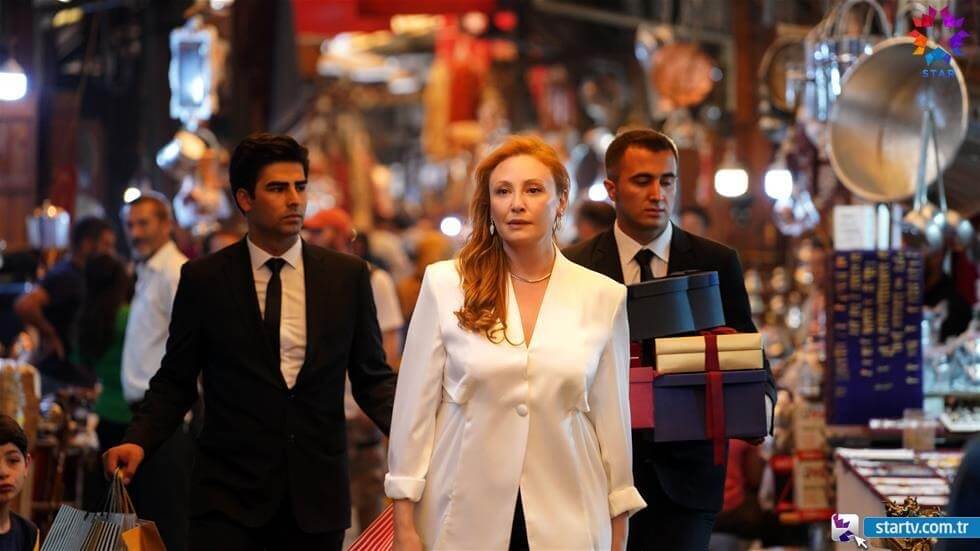 As the family hails from the town of Gizantep, it's natural for them to find a girl from Gizantep. In this first episode of Yali Çapkini, Gülgün travels to Gizantep to find a young girl from a good family to marry off to Ferit.
Seyran in the first episode of Yali Çapkini
The other heroine of the Yali Çapkini series is Seyran, a young girl from Gizantep who has lived a hard life. She has an older sister who only dreams of getting married.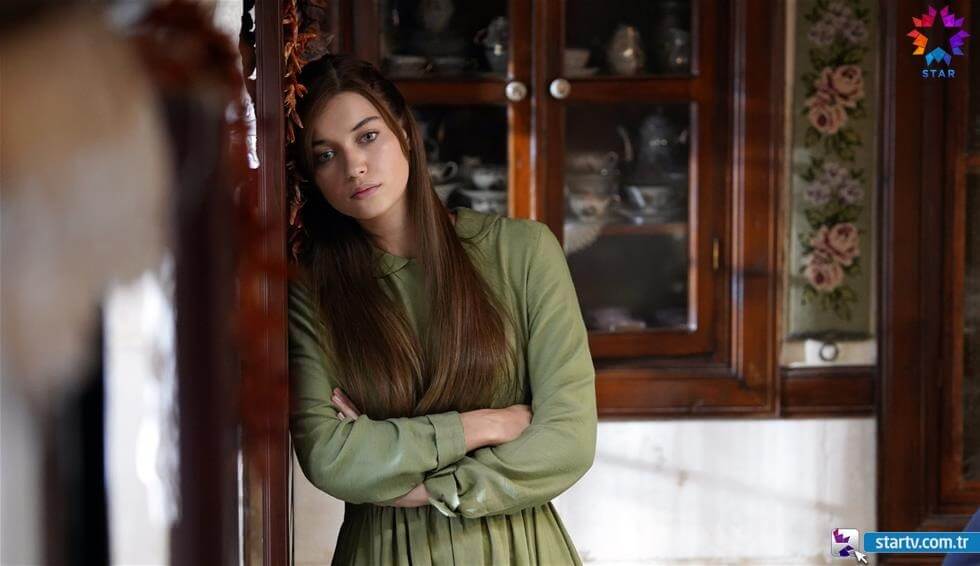 Seyran and her sister grew up with a very difficult father. They fear him and have seen him beat their mother several times.
Seyran's father sees his daughters as an investment. From a very early age, they have had instructors and learned good manners. All with the aim that, once they were old enough to marry, he would find them a "good" match, a rich family from whom he could make the most money.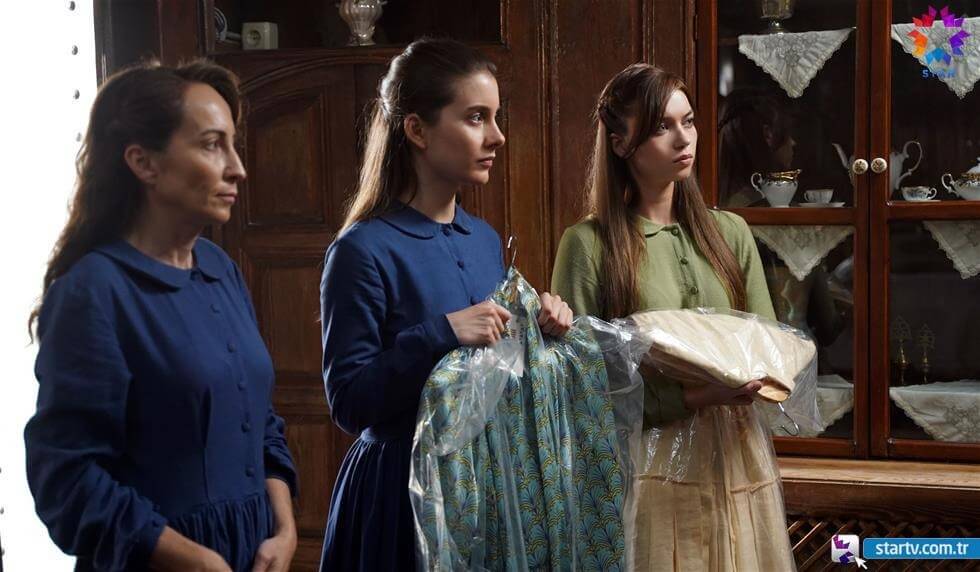 Seyran and Ferit's first meeting in Episode 1
Ferit doesn't believe in the marriage thing and takes it lightly. But Gülgün, who is in Gizantep to choose among the suitors, decides on Suna, Seyran's sister. She informs Halis Ağa that the choice has been made and that the rest of the family must come to Gizantep for the wedding.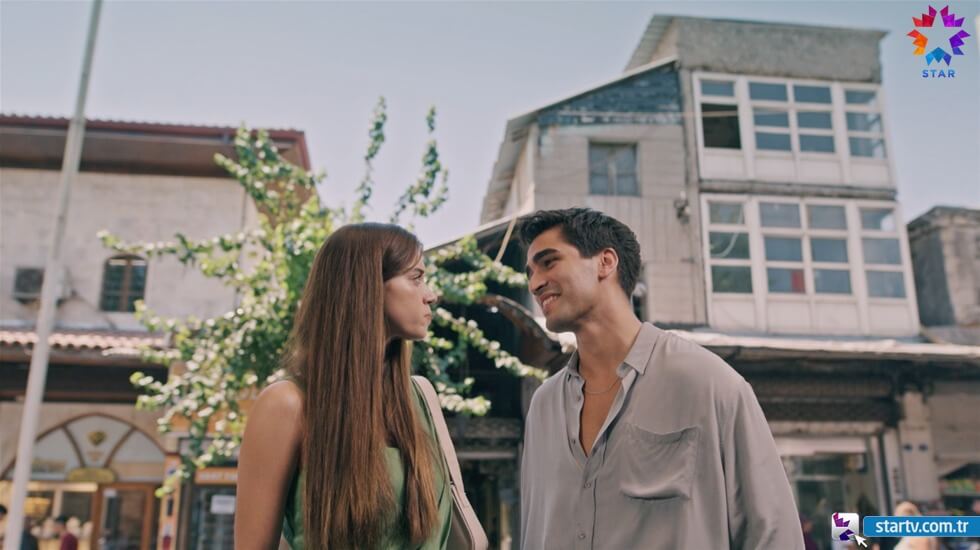 Accompanied by his parents, Ferit travels to Gizantep. Strolling through the town, Ferit comes across a store selling traditional local pistachio sweets.
In the same store, Seyran is buying baklava for the ceremony to be held that evening. Ferit jostles Seyran and a bag of pistachios spills onto the floor. Seyran reacts immediately and gets very angry with Ferit, and they have a tense exchange. From then on, Ferit calls her Fistik (Turkish word for pistachio).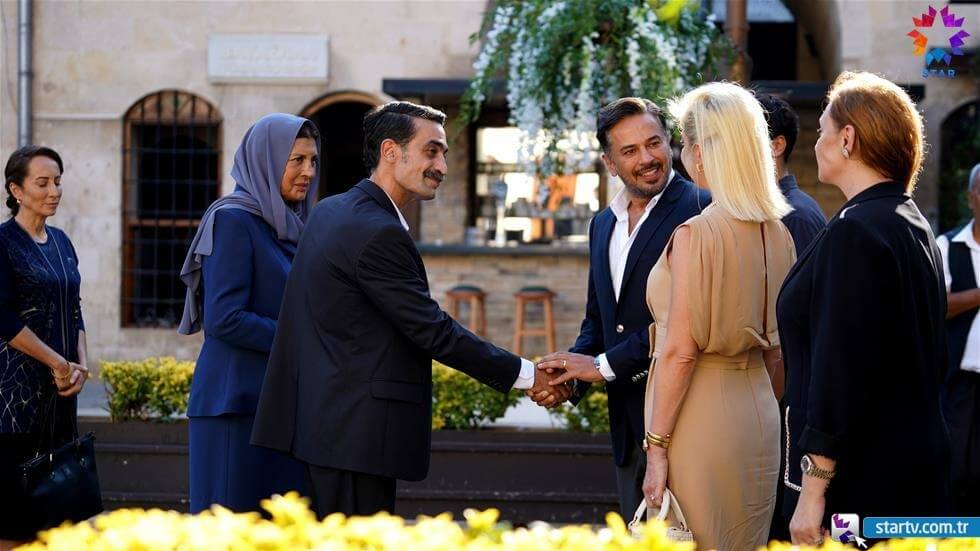 Ferit's family announces to Kazim, Seyran's father, that they are coming that evening to ask for Suna's hand in marriage.
Suna is overjoyed to be getting married and so stressed that, just as she is about to give coffee to the guests, she gets her feet tangled in the carpet and falls to the floor in front of them.
Her sister, Seyran, enters the room to help her sister. Just then, Ferit notices Seyran, whom he had met earlier.
He slips a word into his mother's ear. We later learn that he asked to marry Seyran instead of Suna.
So Ferit's family asked for Seyran's hand in marriage, which Kazim unhesitatingly granted. The most important thing for him is to marry one of his daughters to this great family, and thus make money from it.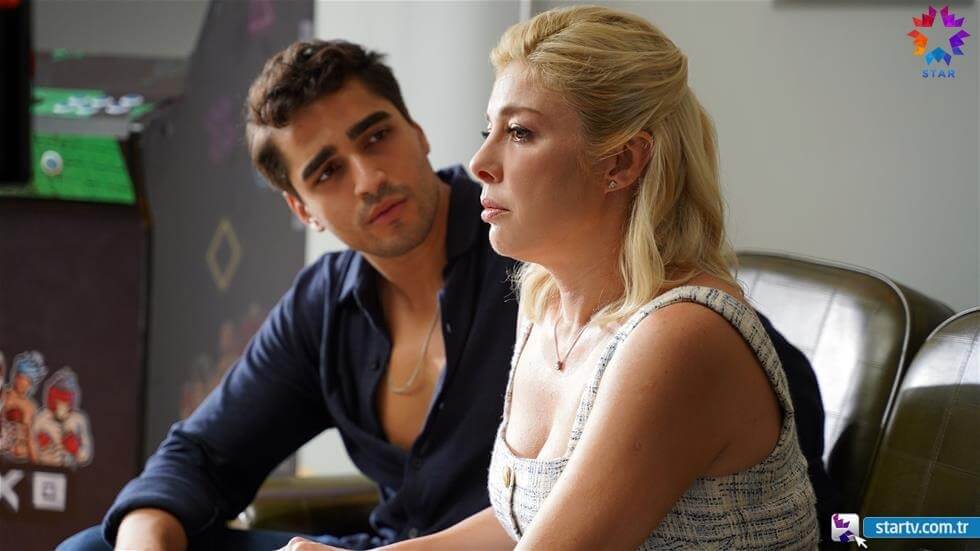 This last-minute change will have consequences for the sisters' relationship. In this first episode of Yali çapkini (golden boy), Suna, who initially blames herself for falling, becomes jealous of her sister Seyran.
Seyran, for her part, will do everything in her power to avoid this marriage, but her father will force her into it.
The hammam scene in episode 1 of Yali Çapkini
The hammam scene in the series was the subject of much discussion and a wave of indignation on social networks. It was considered to be a scene in which women were reduced to nothing more than cattle.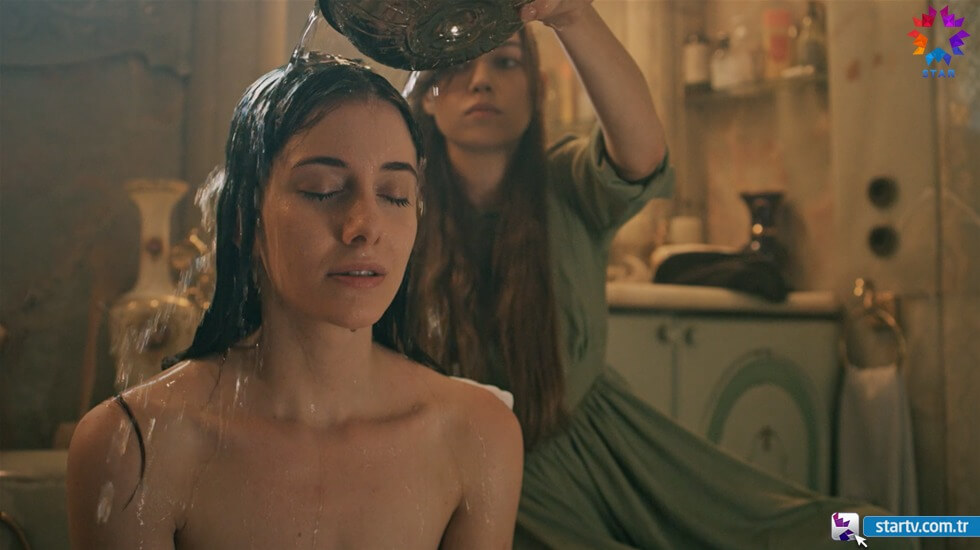 In this scene, all the female marriage candidates were gathered in a hammam, dressed in bathing attire. Gülgün, who is in charge of making the choice, attentively observes all the girls present. She is assisted in her task by a woman, a "matchmaker", who knows all the girls and their families.
The matchmaker points out Suna to Gülgün and praises her merits. Gülgün gives the signal and Suna stands in the middle of the hammam and removes the towel covering her. She is now naked. Gülgün carefully checks that she's suitable!
This practice, which actually exists, reduces women to objects, and this scene outraged the show's audience.
The Yali Çapkini (golden boy) series is based on a novel written by psychologist Gülseren Budayıcıoğlu.
The series cast includes Turkish actors Afra Saraçoğlu, and Mert Ramazan Demir.
The rest of the cast of Yali Çapkini includes the names Çetin Tekindor, Şerif Sezer, Gülçin Şantırcıoğlu, Emre Altuğ, Gözde Kansu.
What do you think of the series? Will you watch it and follow Ferit and Seyran's story?