Turkish channel Show TV's new series, Aile (Family), met its audience for the first time on March 7 with its first episode.
The series Aile (Family) was highly anticipated by the fans of the two actors Serenay Sarikaya and Kıvanç Tatlıtuğ. The two Turkish actors had been absent from the small screen for several years.
The series "Aile" marks the return of Turkish actress Serenay Sarikaya to a TV series after an 8-year absence. It is also the return of star Kıvanç Tatlıtuğ who had been absent for five years.
The series Aile, which features an original story by screenwriter Hakan Bonomo, has been eagerly anticipated by fans for some time. The two leading actors, Kıvanç Tatlıtuğ and Serenay Sarıkaya have generated a strong wave of interaction on social media, with fans expressing their excitement for the series.
After the series aired, fans were surprised to see that Çağlar Ertuğrul, the leading actor in the series Teşkilat (Organization) series, shared his support for the tv show on social media.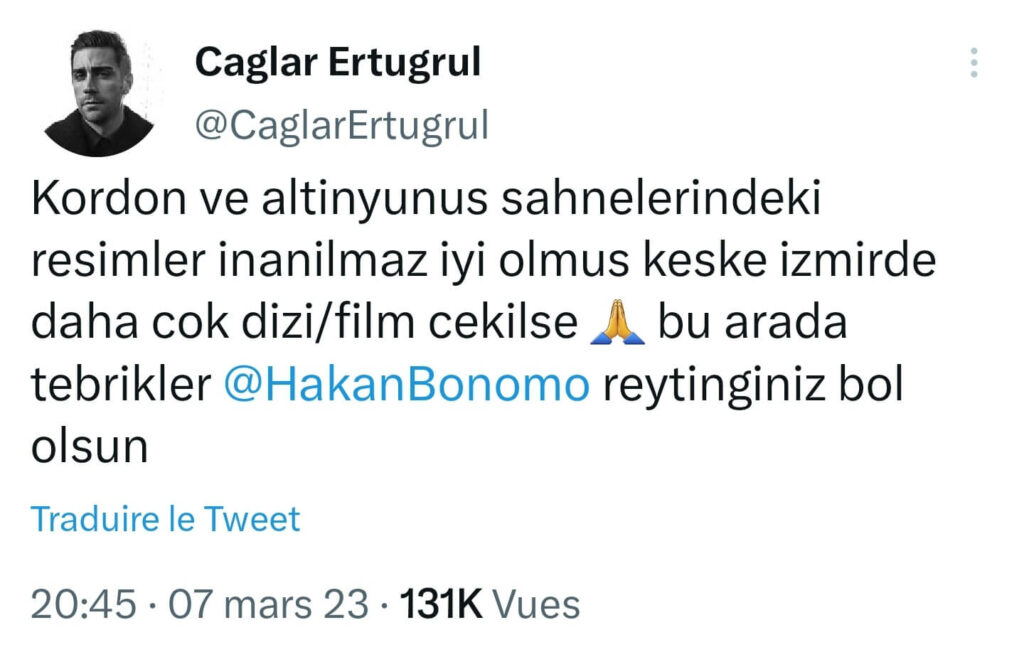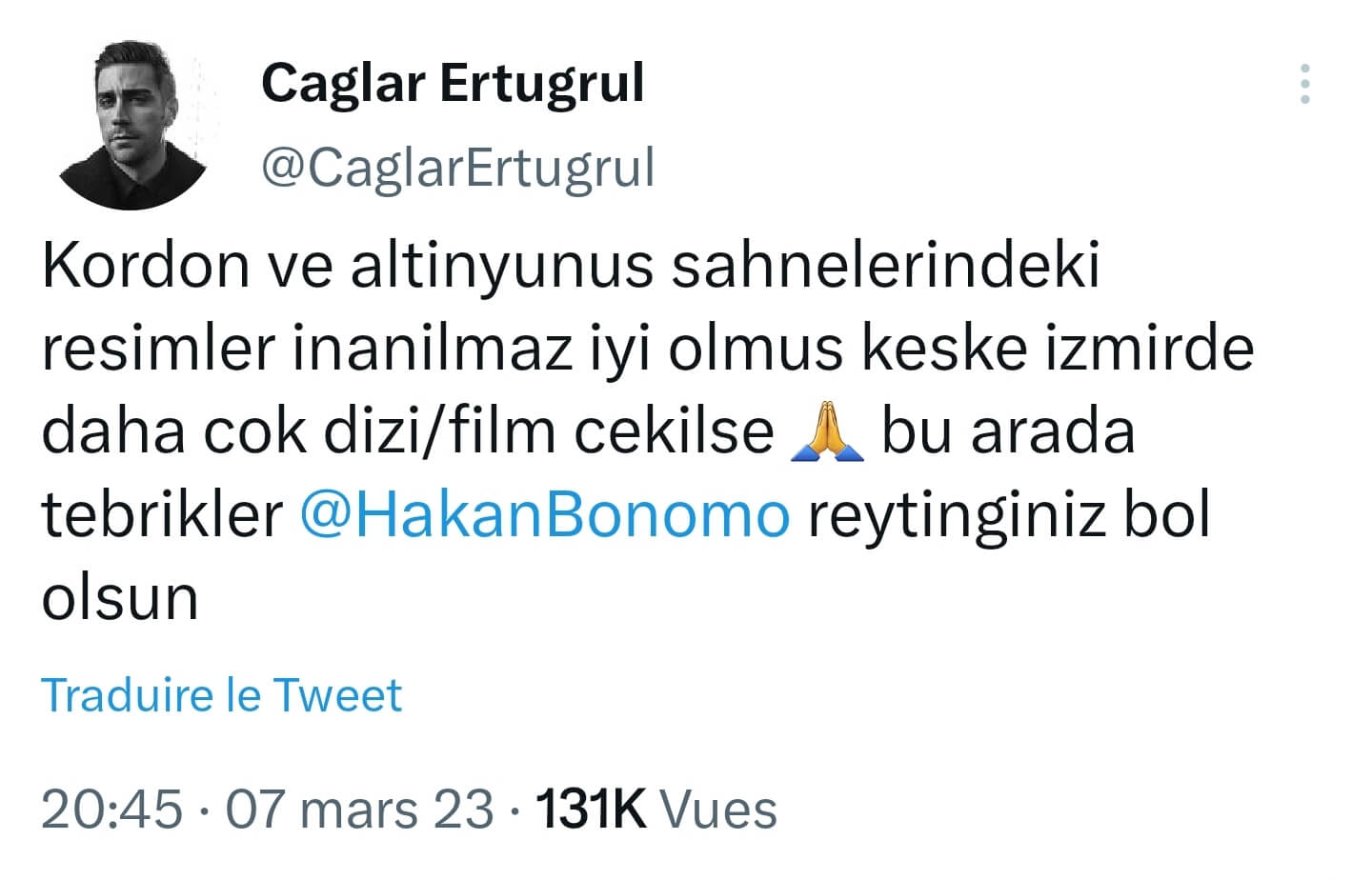 The Turkish actor posted a viral tweet congratulating the production, especially Hakan Bonomo, the writer of the series Aile.
He posted the following tweet:
"The images in the Kordon and Altınyunus scenes are incredibly good, I wish more series and film shoots were done in Izmir. by the way, congratulations, HakanBonomo, Hope the show will have a good grade."
Ertuğrul praised the quality of the scenes filmed in İzmir, mentioning the stunning visuals in Kordon and Altınyunus. Fans were quick to express their excitement at seeing Ertuğrul show his support, with many asking if he has any upcoming projects.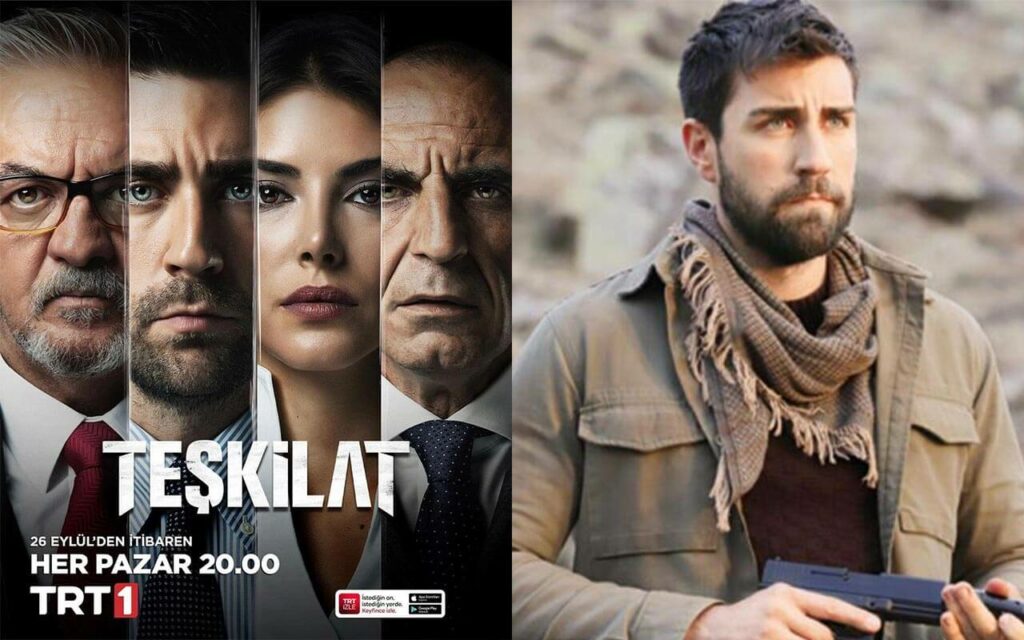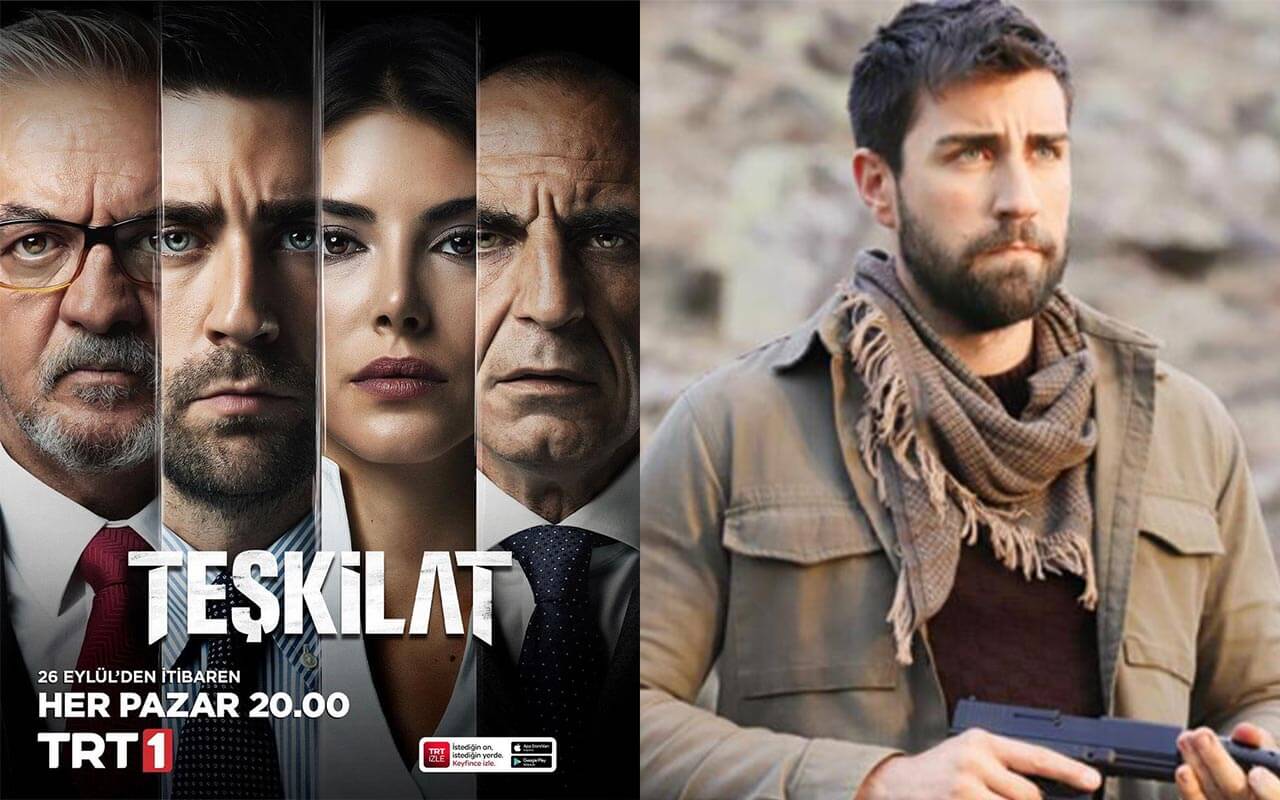 As a reminder, actor Çağlar Ertuğrul left the series Teşkilat at the end of the second season in June 2022 (More information here.)