Episode 23, season 2 of Çukur opens with a scene of festivities. It is a wedding that Chetto and the Karakuzu are about to interrupt. In episode 22, the Koçovali had managed to get the Mahsoun and Chetto duo to fight. The Koçovali brothers had been able to witness the dispute that took place in Çukur in front of their eyes. Here is the complete summary of episode 23, season 2 of Çukur which corresponds to the episode 56 of the series
Çukur episode 23, a wedding in the Koçovali family
The family is attending a wedding. We can follow the games of glances between the protagonists. Aksin watches Gelasun and realizes that he is looking at Karaça.
Chetto arrives in front of the banquet room, accompanied by a few armed Karakuzu.
Everyone dances in the hall, the Koçovali brothers dance together. While the party is in full swing, the Karakuzu move into the corridor leading to the party hall.
Are we going to witness a massacre in this episode 23, from season 2 ? A massacre like the one that happened in the last episode of season 1 of çukur, during the wedding of Gelasun and Aksin?
Flashback, 5 days before
Return 5 days before. Idriss Mujahid and Reiss Uluç are sitting in a café and talking. Idriss proposes to Reiss to unite the two families in order to face their adversaries (marry Gumali in Damla.)
On his side, Gumali has asked Yildiz to marry him. She told him how she had felt when they first met. They talk about their first meeting, they liked each other from their first meeting, but as soon as she knew his identity, she understood that she could not marry him. We wouldn't let them.
Gumali explains to her that the first time Idriss went to prison, he was 10 years old. The responsibility he took on at that age made him not want to put his children through that. But now he wants to live, to have a family, even if he has blood on his hands. He lets Yildiz think about his proposal.
Damla discusses with his father, who tells him about Idriss' proposal. He tells her that they will ask her hand for Gumali.
Damla tells him that she is against it. His father tells her to think of it as a simple signature on a contract.
Karaça, watches Damla and her father talking, then she tells her grandmother of her suspicions. She finds something wrong with Reiss Uluç. Her grandmother, Sultan, tells her it's none of her business. Her opinion doesn't matter… and she's not old enough to give her opinion.
Aksin asks Karaça to put make-up on her (she wants to please Gelasun).
Kemal follows Chetto who is out of his mind after Yamaç informed Mahsoun about the Karakuzu organ trafficking.
As he follows Chetto, Yamaç finds himself at the foot of the building where Sena lives.
He continues to follow him to the port where he is picked up by a boat and taken to a yacht where Baykal Bey is said to be.
Sena talks with Selim and ends up calling Mahsoun. He explains to her that he is in his apartment and that he needs her. They make an appointment for the next day and tell him that they will go to where it all started.
Chetto talks to Baykal Bey on the phone and tells him that there is no way he will lose Mahsoun.
The next morning, Gumali tells Yamaç that he will soon marry Yildiz.
At the same time, Damla visits her father and informs him that she accepts the proposal, but only on paper (a marriage on paper).
Idriss plans to speak with Gumali and informs him that they want him to marry Damla, but sultana, asks him to wait. This is not the time (she is aware of his relationship with Yildiz).
Karaça catches Gelasun in the morning and tries to find out what's going on. She asks him why he doesn't even look at Aksin anymore, and if there is another woman in his life!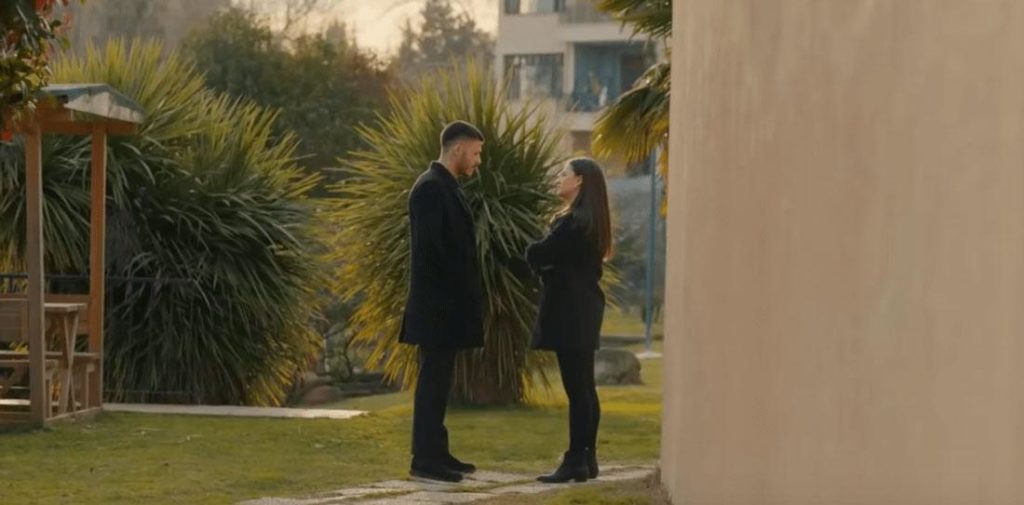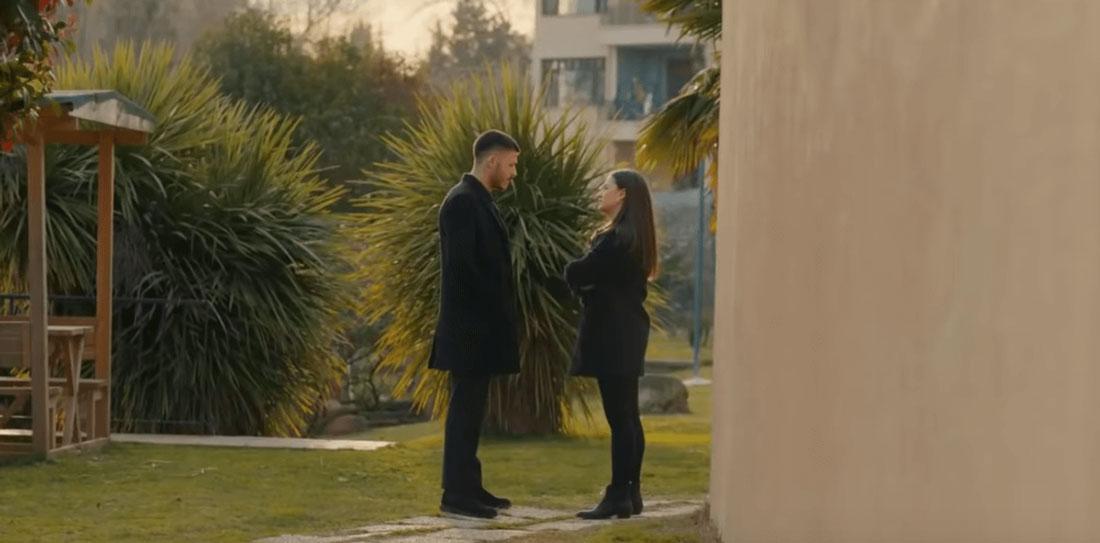 Çukur ep 23, season 2 Gelasun admits to Karaça that she was right
Karaça tells him that Aksin has suffered a lot, but Gelasun tells her that he too has suffered and that he is in a lot of pain.
Gelasun finally confides to Karaça (he has lost his father and brothers, not to mention his mother who has finally lost her mind). All because of Çukur and what happened.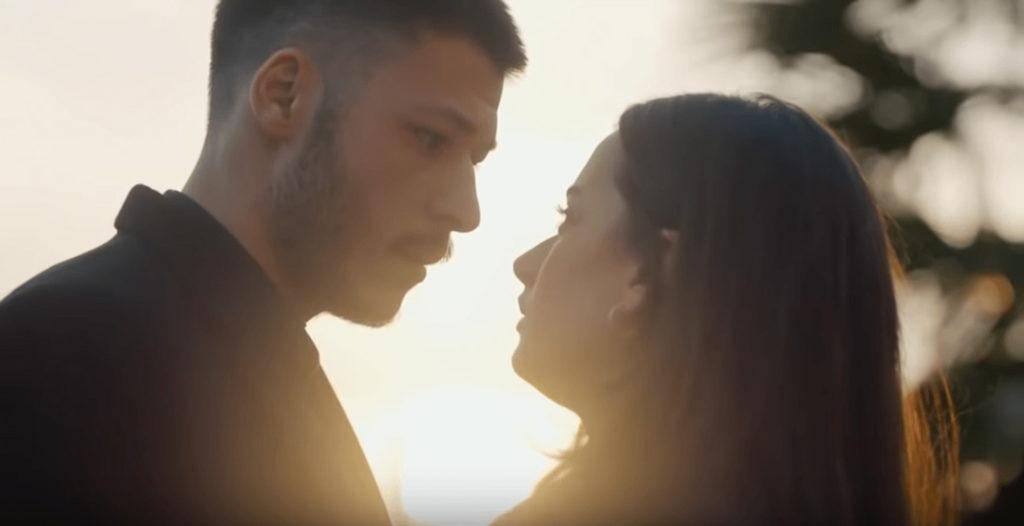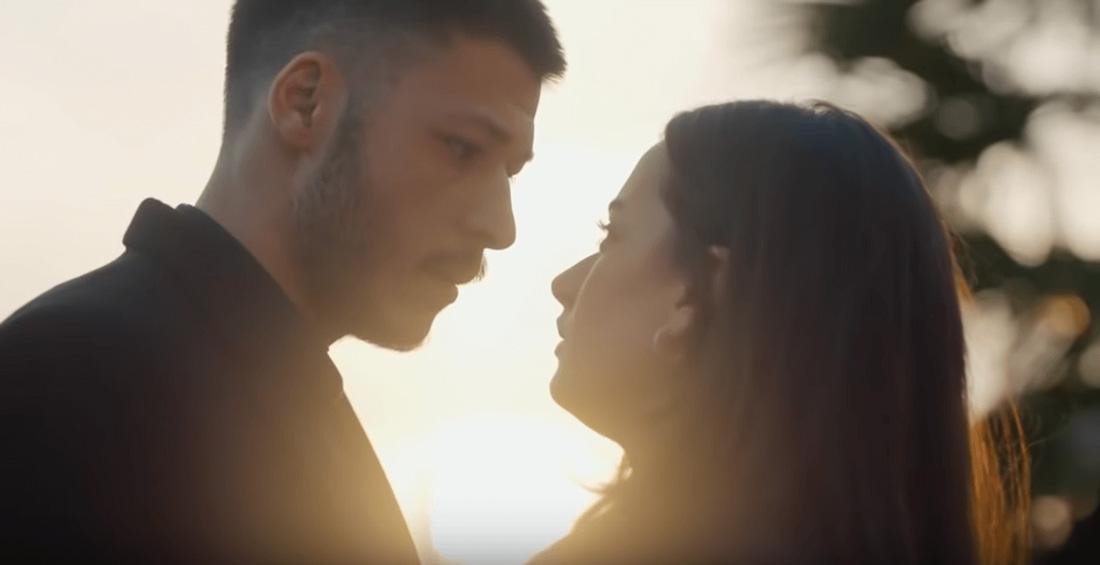 Gelasun finally tells her that after what they went through, he was always there for Aksin, and took care of her. He would give his life for her, yes, he loves her, but now he sees her as a child who needs help and protection, but not as a woman he would be in love with.
After taking care of her as a child when she was sick. He can no longer see her as a wife.
Gelasun told Karaça, that she was right, that she had been right, but that he didn't listen to her then! (Flashback, beginning of season 1. Karaça had confessed his feelings to Gelasun, before she knew he was in a relationship with Aksin. She had then told him that he was wrong. He was going to marry Aksin, but she was a child and would always be a child. She [Karaça] was the woman he would come back to.)
Aksin is actually hiding behind a wall and overheard their conversation.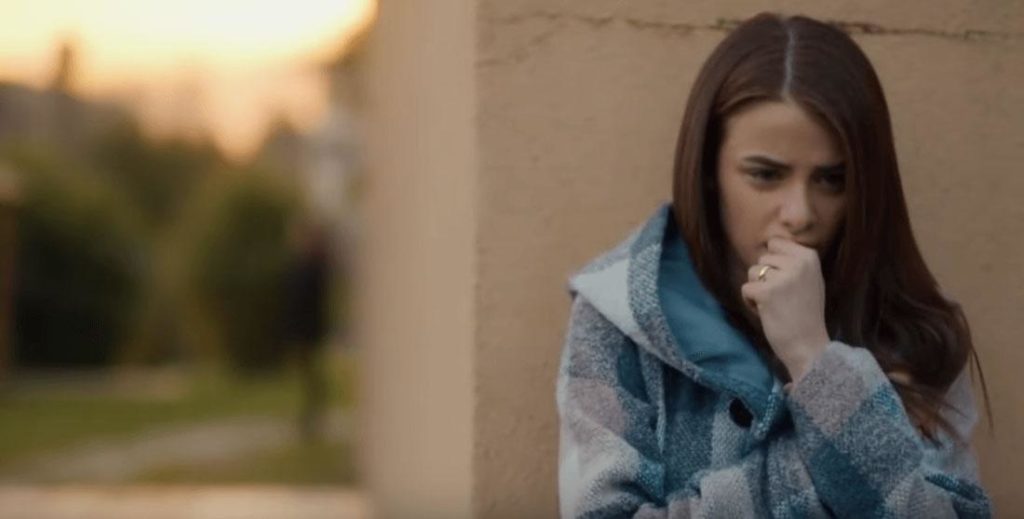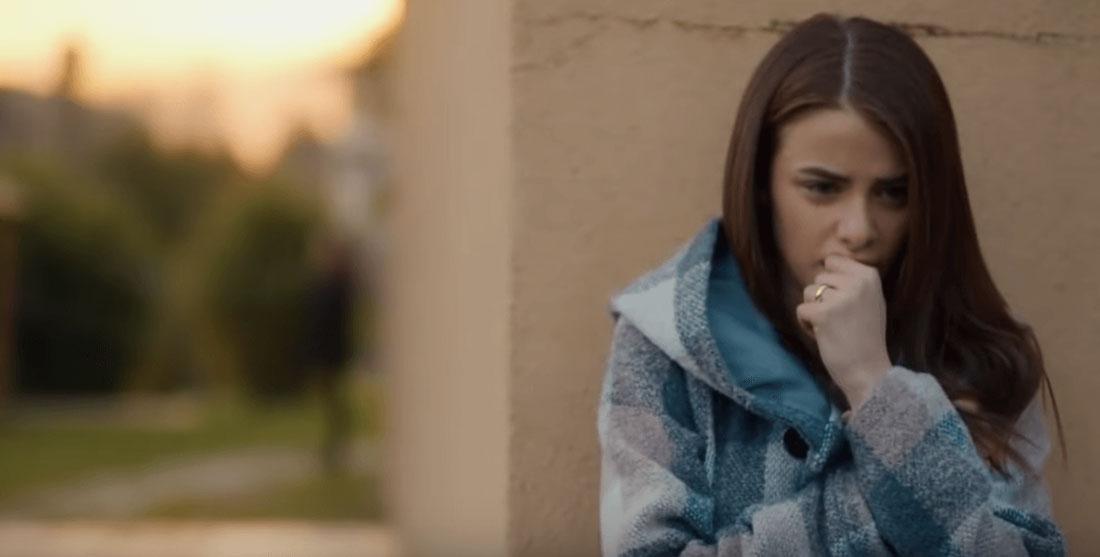 Selim accompanies sena to his appointment with Mahsoun, Selim remains discreet to avoid Mahsoun seeing him, he follows them by car.
Meke comes back from the mission Gumali had given him and gives him his report.
Mahsoun takes Sena to the scene of his first meeting with Chetto and tells her how Chetto had named him Mahsoun.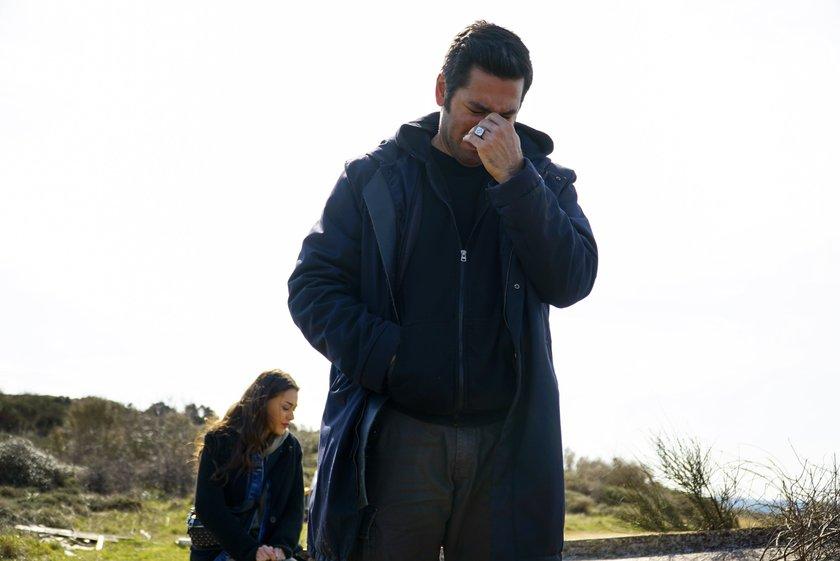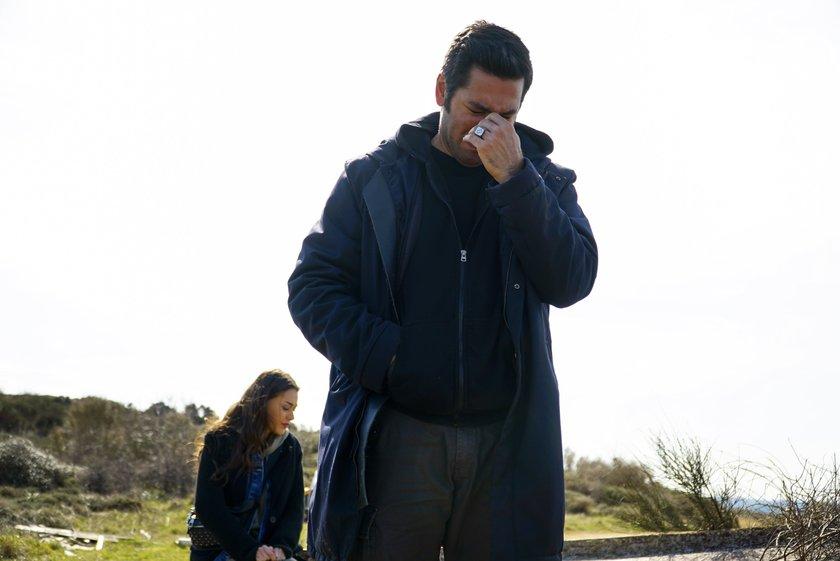 Aliço succeeds in opening Arsoy's suitcase, which happens to be full of money. He is disappointed to find only money in it.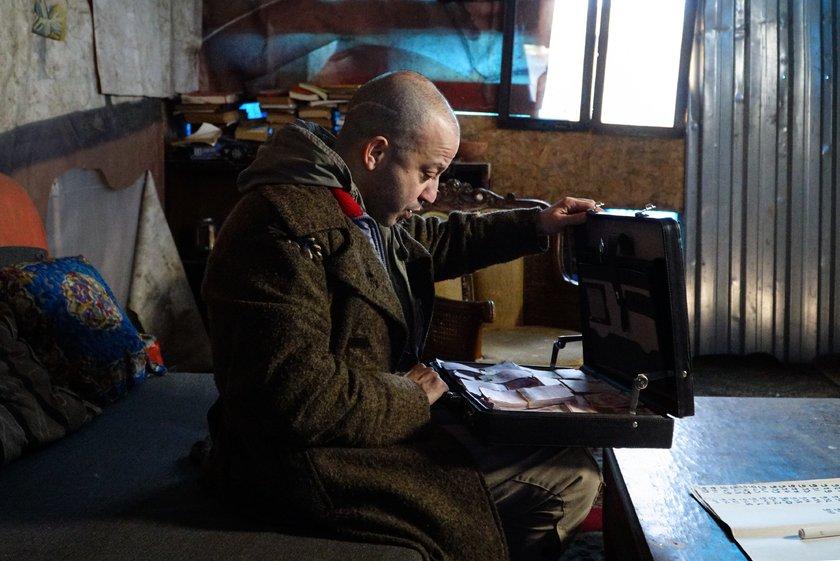 Yamaç goes to see Aliço and tells him what he saw the day before. He can't find any explanation for what he saw (Chetto who went to the front of the building where Sena lived).
Gumali goes to see Yildiz and asks her for the answer (to his proposal of marriage) and Yildiz tells him that it is impossible.
" if you want to come and see me in the evening and sit at my table until the morning, yes, but marriage is impossible. It was already the case 15 years ago (at the beginning of their history and it will always be like that"
In fact, the Sultan had heard the discussion between Gumali and Yamaç, in which Gumali told him that he was going to get married. So she had gone to Yildiz and made it clear to her that she would oppose the marriage.
It is for this reason that Yildiz refused Gumali's marriage proposal.
Yamaç asks Aliço to monitor sena's building. While he is under surveillance, Aliço sees Sena get out of Mahsoun's car and get into Selim's car.
Idriss announces to Gumali that they are going to ask Damla's hand for him and does not let him give his opinion.
Chetto meets Mahsoun at the seaside. He tells him that he had nine brothers and sisters and that he was the oldest. He tells him that his father sold him to men who used him for entertainment (to keep him from growing up and to prevent his voice from moulting, and so that he would remain a child, they crushed his genitals with stones). He ran away and came to Istanbul where he became Chetto. He killed his whole family, starting with his father. He has only one family, Mahsoun.
Gumali decided to organize a party to press Chetto's sensitive Rope using the information Meke gathered.
Once again, the youth of Çukur dance at the foot of the building where Chetto is. Gumali tells him that he has brought a circumcision man for the occasion and that he knows that Chetto is enucleated (that they have cut off his genitals parts) the Karakuzu look at each other surprised at what they have just heard.
Yamaç and Selim who are watching the scene from a distance know that it is a bad idea and that there will be reprisals.
Awni and Remzi contact Mahsoun and inform him of Chetto's condition.
Aliço informs Yamaç of what he has seen. Sena got out of Mahsoun's car and got into Selim's car. He also informs him that Mahsoun is living in Sena's apartment.
That evening, the members of the Koçovali family dined together with looks heavy with meaning (Sena and Selim who lie to Yamaç, but Yamaç looks at them because he knows it; Karaça and Gelasun. Gumali who looks at his father because he forces him to marry)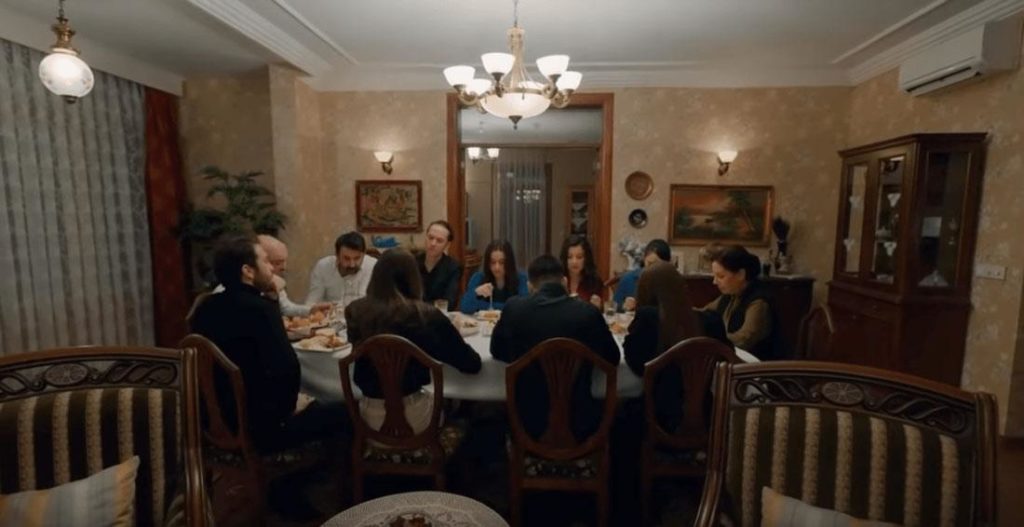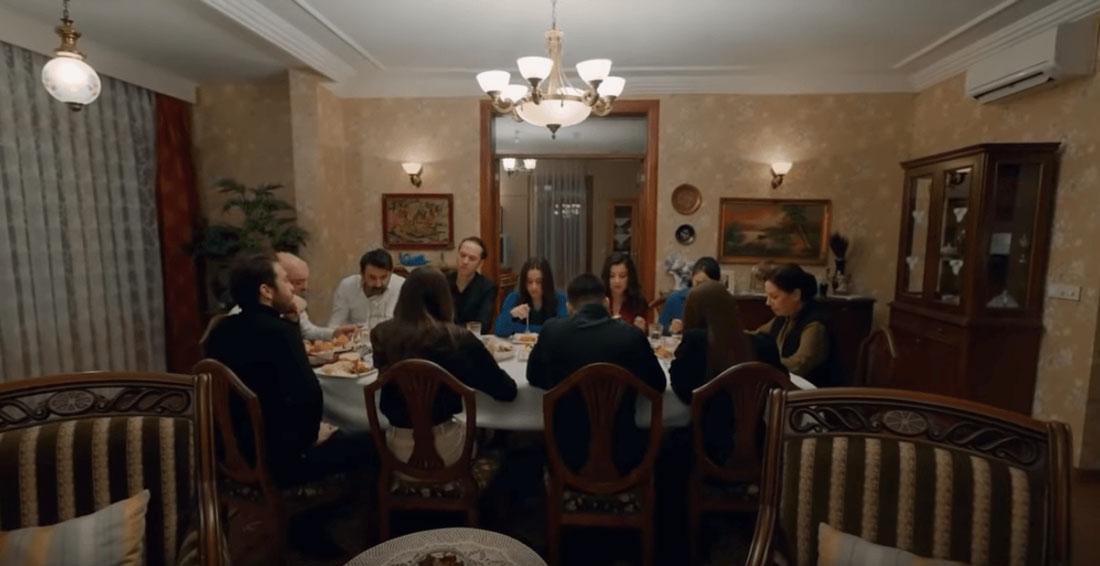 Chetto wakes up from his torpor, angrier than ever, and is told that the same evening, the Koçovali family is organizing a wedding. Gumali and Damla's wedding.
Gumali, who doesn't want this wedding, gets drunk before the Ceremony.
Kemal, who tries to find out the identity of the owner of the port (where the yacht was or where Chetto was boarded), ends up identifying it, but is unable to tell the others before the wedding.
 Everybody dances on the dance floor.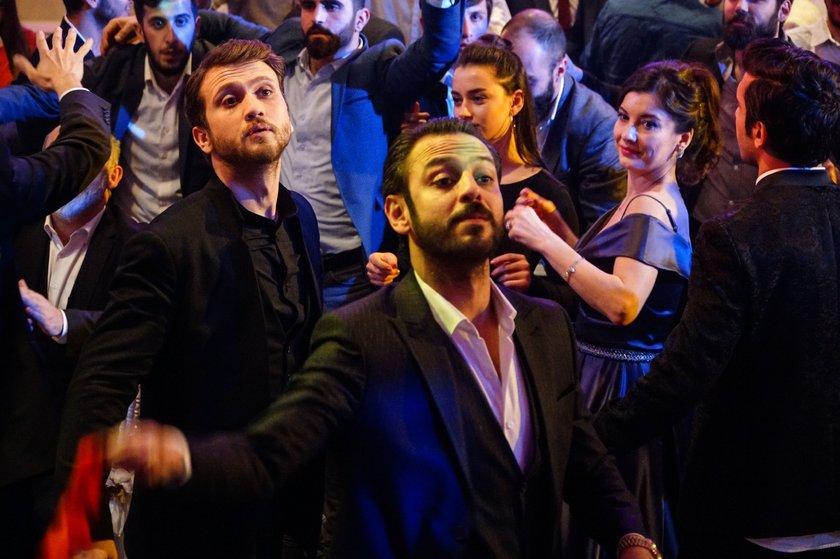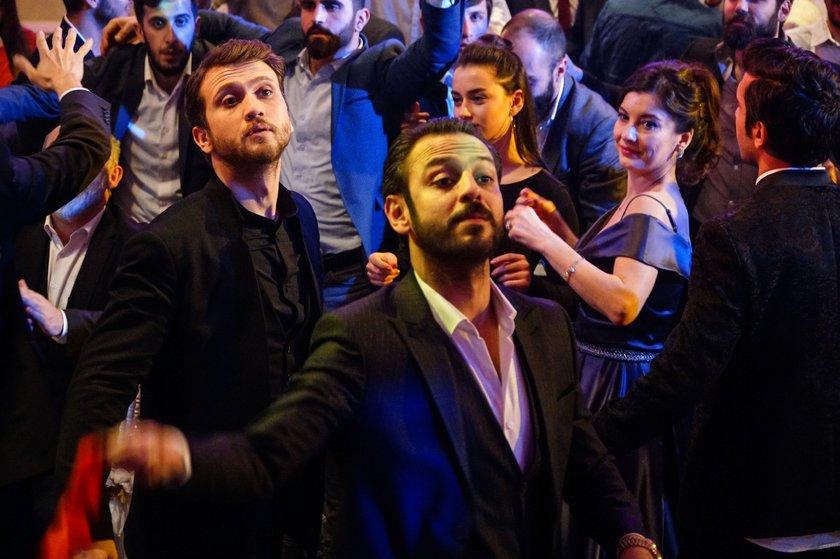 Chetto and the Karakuzu, disembark in a banquet hall and shoot everyone.
In reality, it was a yamaç staging (to prevent the massacre that took place during Gelasun and Aksin's wedding from happening again).
He locks everyone in the room which is trapped with toxic materials.
Mahsoun finally comes to save them with the help of Remzi. (Remzi had warned him that they were planning to kill him.)
Metin, finally hears his phone ring, and informs Yamaç that the yacht belongs to Baykal.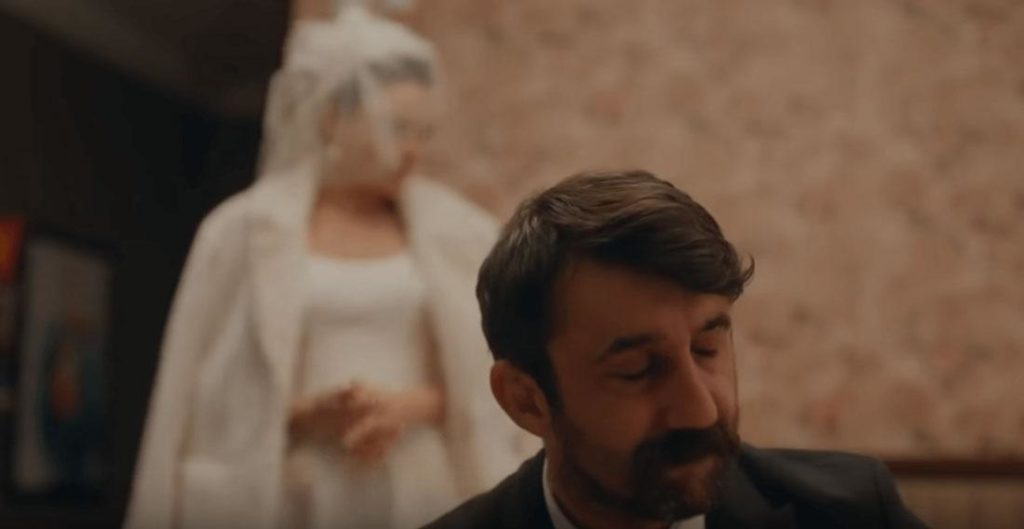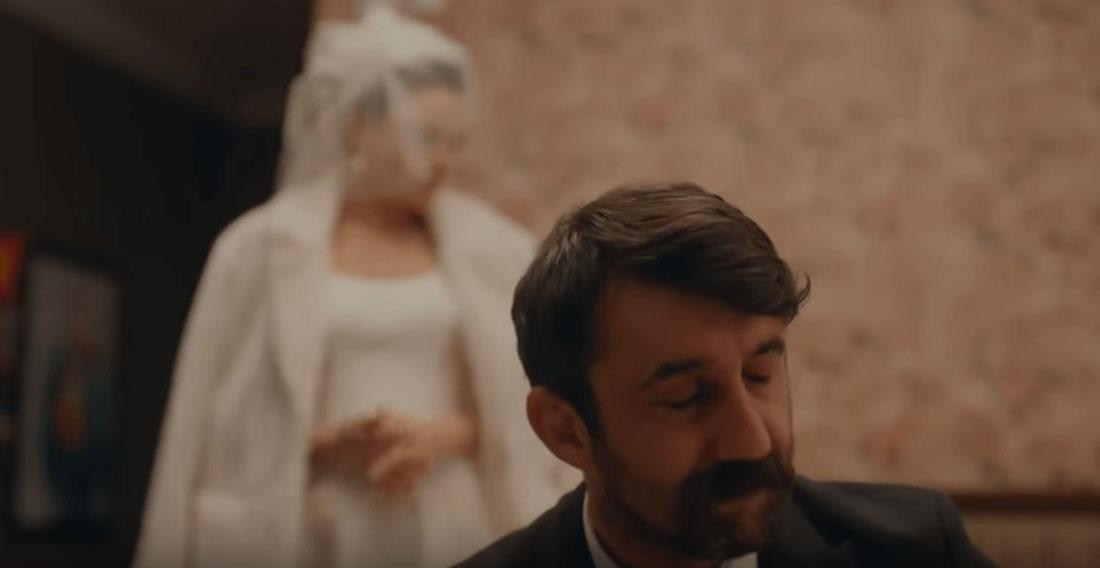 Once home, Gumali tells Damla that they are married, but nothing will happen between them. He goes out and goes to Yildiz's house.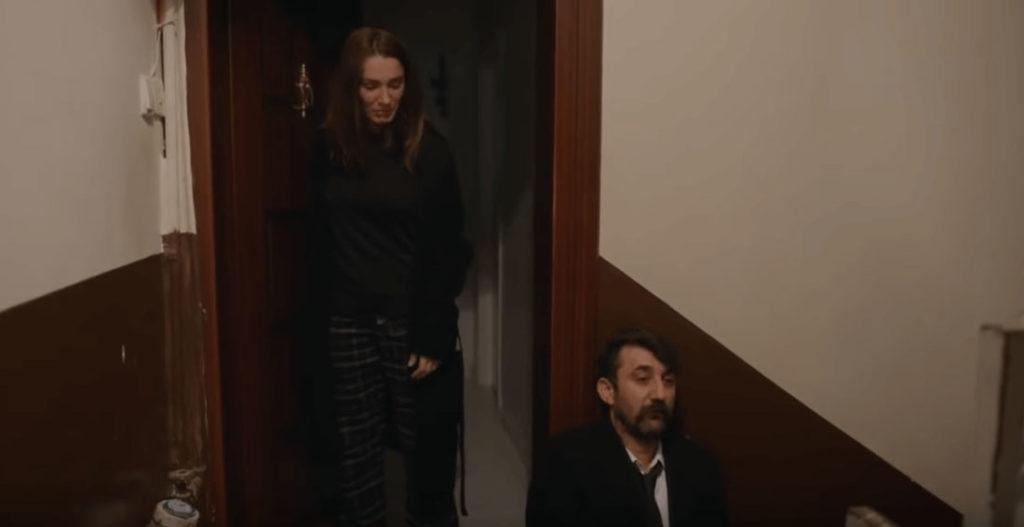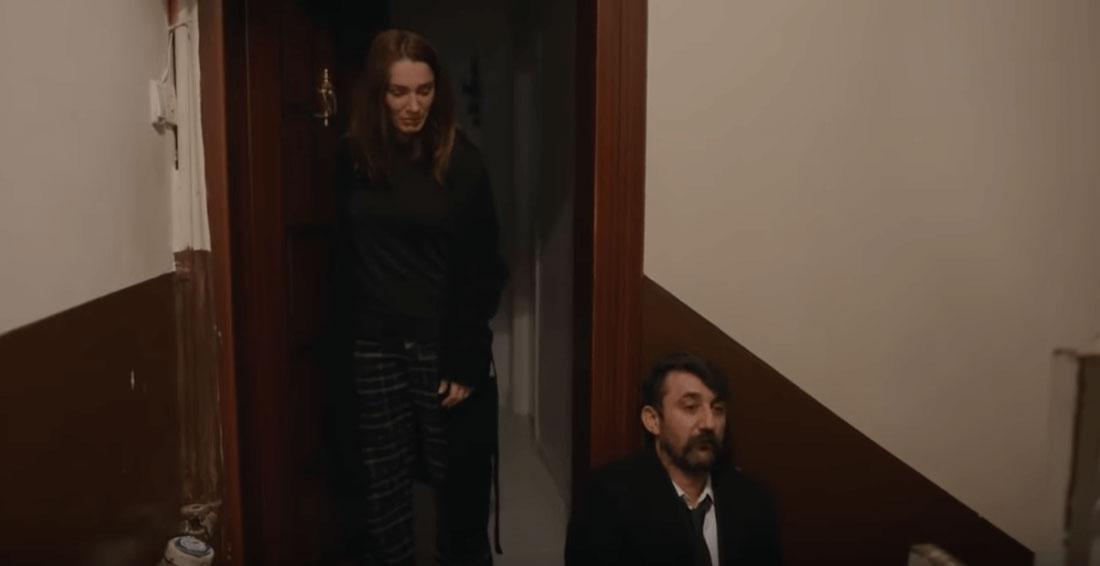 Yamaç now knows that it is Baykal who supports the Karakuzu, but he doesn't know that Reiss Uluç, Damla's father, is the traitor.
At the end of episode 23, season 2 of çukur, Reiss meets the man with the ring, who congratulates him for being in Çukur and, above all, for joining the Koçovali family.