Episode 3 of Can Yaman's new series, Bay Yanlis (Mr Wrong) was broadcast this Friday, July 10th on the Turkish channel FOX. This Turkish romantic comedy, starring Can Yaman and Özge Gürel, benefits from the popularity of Can Yaman. Bay Yanlis is a trend on social networks and the audience of the episodes broadcast has increased since the 1st episode.
The link to see the episode 3 of Bay Yanlis online, in streaming is at the bottom of the page, at the end of this article
In this episode 3 of Mr. Wrong, Bay Yanlis, Ozgur and Ezgi, (Can Yaman and Özge Gürel), had a fight. Ozgur and Ezgi had ended their agreement. But in this episode 3 of Mr Wrong, they will reconcile and go to Ozgur's sister's wedding together.
At the end of episode 2 of Bay Yanlis, (summarized here : Bay yanlis ep02) Ozgur (Can Yaman) and Ezgi had argued and cancelled their agreement. But when Ezgi arrives at the restaurant where she was supposed to work, she sees Ozgur. They are both astonished when they realize they have to work together.
Bay Yanlis, Mr Wrong summary, Episode 3 S01
At the beginning of Episode 3 of Bay Yanlis, Ezgi goes to the new restaurant to meet Ozan and talk about her new job at the restaurant. Ozan had hired Ezgi (Özge Gürel) as a public relations and event manager.
But Ezgi found Ozgur (Can Yaman) in front of her. They argue and Ezgi gives up his job, understanding that Ozgur will be her boss. Ezgi is even ready to move so that she will no longer be close to Ozgur (Can Yaman).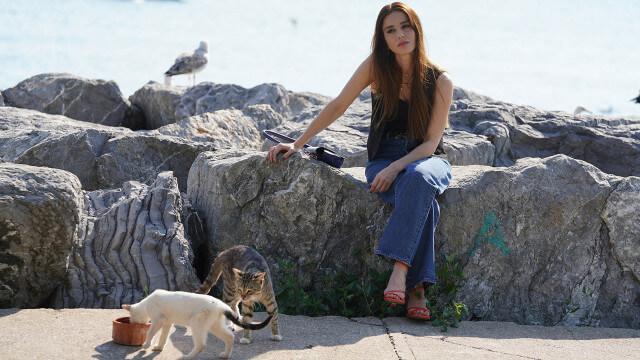 Ezgi goes to the hospital to see her cousin Cansu, but she decides to say hello to Dr. Serdar. Just as she is about to see him, she sees her ex-boyfriend Soner coming out of Dr. Serdar's office with his fiancée. (Dr. Serdar is a gynecologist).
Trying to hide before they see her, Ezgi slips on the floor drawing even more attention to her. Dr. Serdar rushes towards her to check on her. He reminds her of their appointment scheduled for the following Friday.
As Ezgi finds herself in the hospital cafeteria with her cousin Cansu, she realizes that her ex-boyfriend Soner's fiancée is pregnant. Emotionally, she starts crying.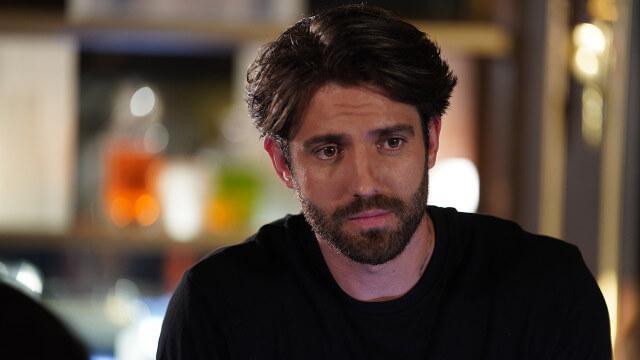 Does Ozgur have feelings for Ezgi in Bay Yanlis, episode 3?
Ozgur and Ozan discuss at the gym. Ozan doesn't understand why Ozgur refuses to employ Ezgi. He's going to tell him:

"I think you like Ezgi, that's what's bothering you."
Ozgur laughs and says:
"If I felt something for her (Ezgi) why would I want to get rid of her? Why don't I keep her with me?"
Ozan will tell him that there are only three reasons why he stays away from a woman:
1- If physically she doesn't have a good grade (she's not very beautiful).
2- If she is married.
But as Ezgi is beautiful and is not married, there is only one reason why he keeps Ezgi away from him: Ozan thinks Ozgur likes Ezgi.
"You're afraid you'll fall in love with Ezgi."
But Ozgur tells Ozan that he's wrong and that he's mistaken.
Bay Yanlis, Mr wrong, episode 3, Ozgur and Ezgi reconcile.
Ezgi, after learning that his ex-boyfriend Soner was getting married and becoming a father, gets drunk and ends up calling Soner to ask him:
Why her and not me?
In this episode of Mr Wrong, Bay Yanlis, Ezgi asks Soner, why didn't he marry her? Why did he cheat on her?
Sonner is going to explain to her that he had lost all interest in their relationship because Ezgi was behaving with him as if she were his mother. She was behaving like a mother and not like a woman. She was too caring and he wasn't afraid to lose her.
On her way home drunk, Ezgi rang Ozgur's doorbell to tell him that he was right. But Ozgur (Can Yaman) isn't home. She will fall asleep at Ozgur's door. On his way home with a woman, Ozgur finds Ezgi asleep in front of his door.
Seeing Ezgi like this, Ozgur (Can Yaman) asks the young woman who accompanies him to leave, because he has to take care of Ezgi (Özge Gürel).
in this episode 3 of Mr Wrong, Ozgur (the Bay Yanlis), takes care of Ezgi all night long. He changes her clothes because her clothes were wet (she has vomited in the corridor). Ozgur will find out that Ezgi has a fever. He is going to be careful and take care of her all night and make sure her fever goes down.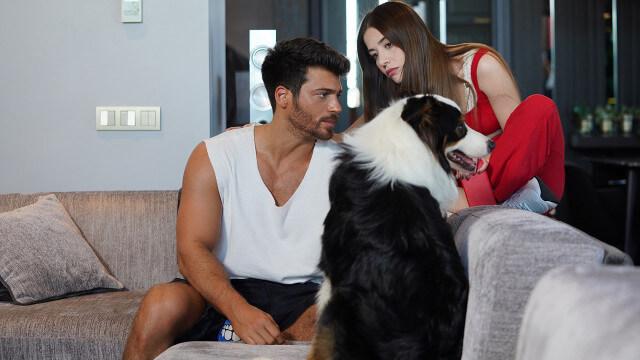 The next day, Ezgi understands that Ozgur had made this agreement with her in order not to hurt his mother's feelings. To reassure his mother after the article that had been published about him " Bay Yanlis"/Mr Wrong. Ezgi therefore decides to accompany Ozgur to the wedding and to reschedule her appointment with Dr. Serdar. Ozgur decides to take Ezgi back to work.
Bay Yanlis ep 3 : the meeting of families
Ozgur and Ezgi take the road to Ozgur's sister's wedding. The car ride is supposed to take seven hours and Ezgi falls asleep in the car. Ozgur decides to take a break in Bursa (city) and eat at a restaurant. As Ezgi gets out of the car, she realizes that it is her mother and stepfather's restaurant.
Seeing Ozgur, Ezgi's mother thinks it is Dr. Serdar (Ezgi had told her mother that Serdar was her new boyfriend). So Ozgur will pretend to be a doctor to Ezgi's parents.
Ezgi and Ozgur then go to Ozgur's mother. Who is happy to receive them and meet her son's girlfriend.
In order to escape the questions of Ozgur's family (Can Yaman) about their relationship, Ozgur takes Ezgi on the family yacht. As they throw themselves into the sea and swim, Ozgur and Ezgi become physically closer.
At the end of episode 3 of Mr Wrong, Bay Yanlis series, Ezgi and Ozgur are going to kiss.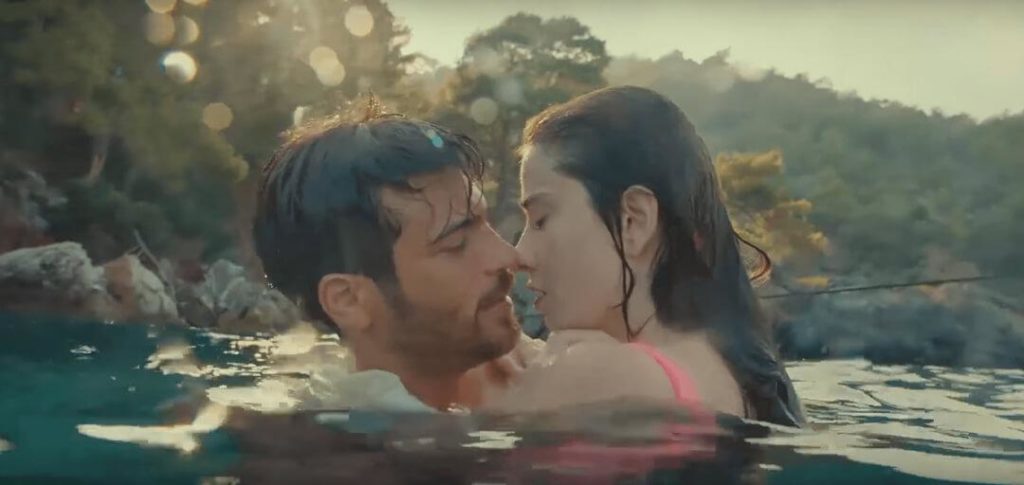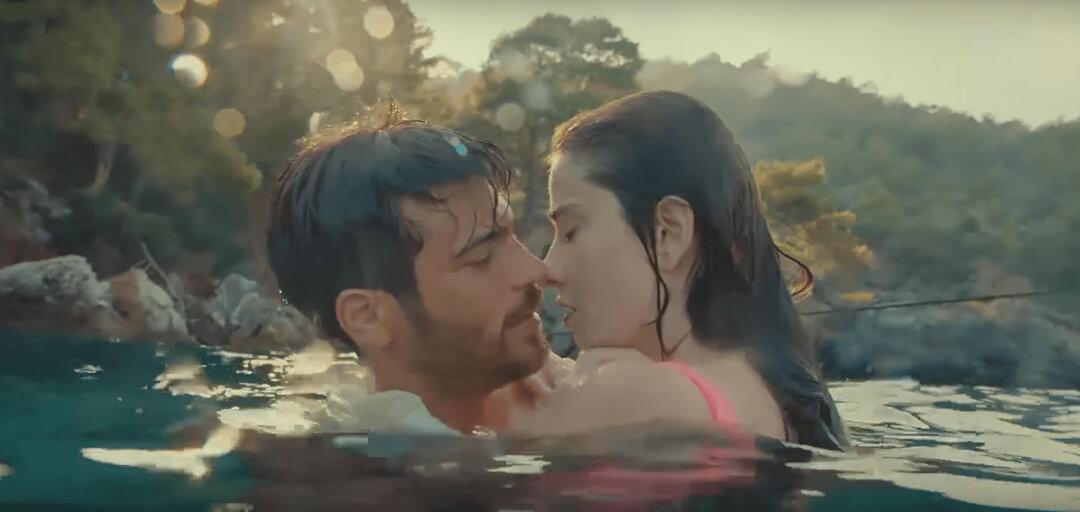 We can see the series Mr wrong, Bay Yanlis on the turkish channel FOX tv, every Friday but also the same evening on the youtube channel of Bay Yanlis (Mr Wrong) in turkish with English subtitles.
Here is the link of the video to watch Can Yaman's new series, Bay Yanlis in streaming
Update: the videos have been removed. the version subtitled in Spanish and Italian has been removed from the official YouTube channel. in this article we explain why.