Episode 26, season 2 of Çukur, opens with Sena, who understands that she finally belongs to Çukur. "Çukur protects you sometimes, and sometimes you have to protect Çukur." The previous episode, 25, season 2 of Çukur, was eventful. Mahsoun killed his real father because of Chetto, and as he was about to end his life, the man with the ring dissuaded him. Chetto, thinking that Mahsoun was dead, launched simultaneous attacks against all the Koçovali. Idriss asks for help from Çukur, who answers. The inhabitants come to his aid and make the Karakuzu back down. At the end of episode 25, Chetto, while being chased in Çukur by the Koçovali brothers, is killed by Mahsoun.
Mahsoun kidnapped Sena and promised her that he would not attack her family.
"Sometimes Cukur protects you, and sometimes you have to protect Cukur."
the Koçovali, don't know anything about it. At the beginning of episode 26, the Koçovali are happy. Chetto is dead and the karakuzu are finished. The Koçovali took back Çukur.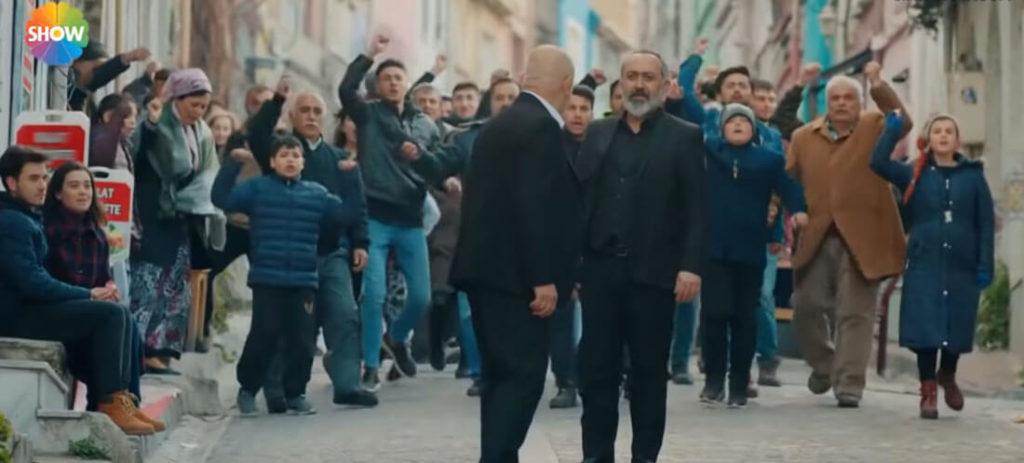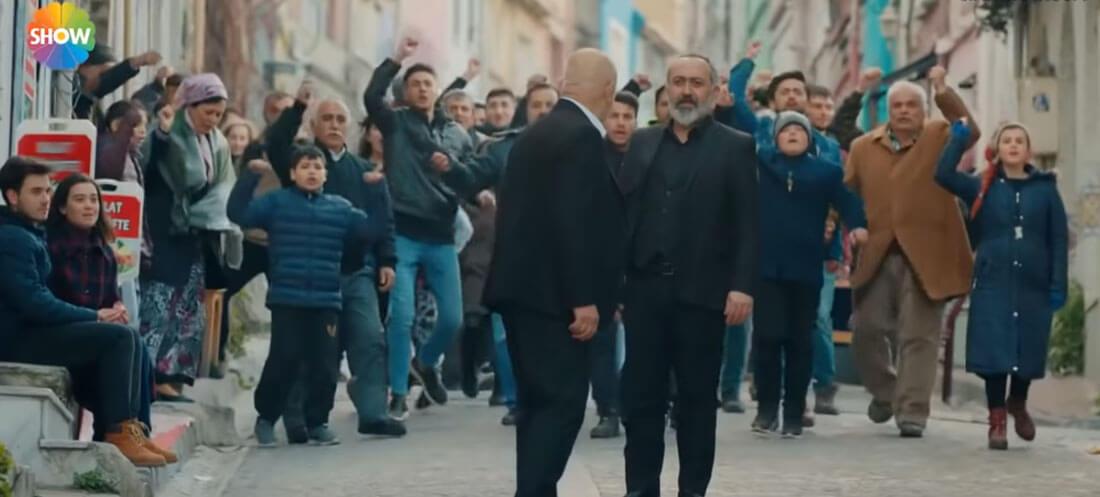 Cukur evimis, Idriss babamiz
The police sirens are sounding in Çukur. Gumali is forced to hide as he is supposed to be dead in prison. The same goes for Salih, who prefers to hide from the police.
The police enter Çukur, which is not often. The youths in Çukur spread the word by going from roof to roof. The youths create diversions and slow down the police to allow Gumali to hide.
Another group of Çukur youth go to the Koçovali family villa to clean up and get rid of the bodies of the Karakuzu and Chetto.
Everybody cleans Çukur, in order to hide the traces of the altercation (broken windows, traces of blood…).
The children block the streets to slow down the progress of the police, and the women of Çukur pretend to quarrel for the same reasons.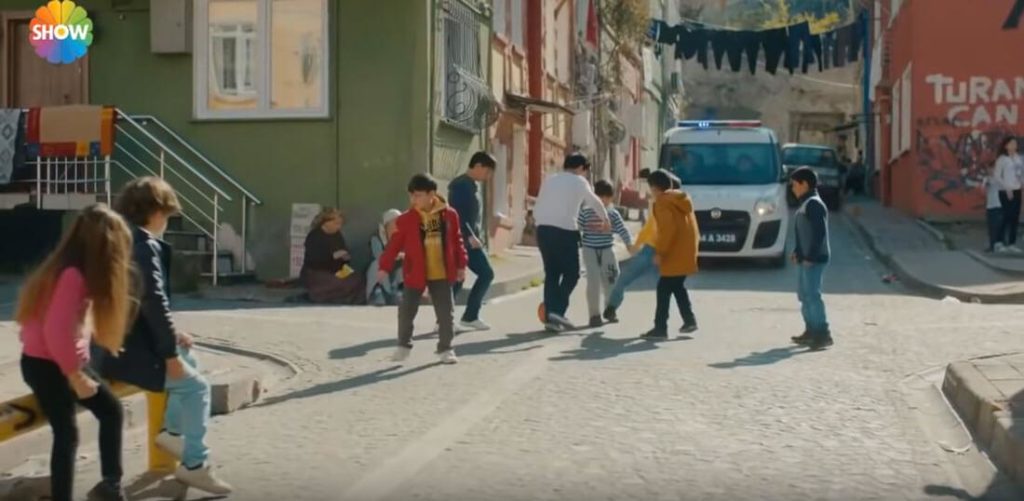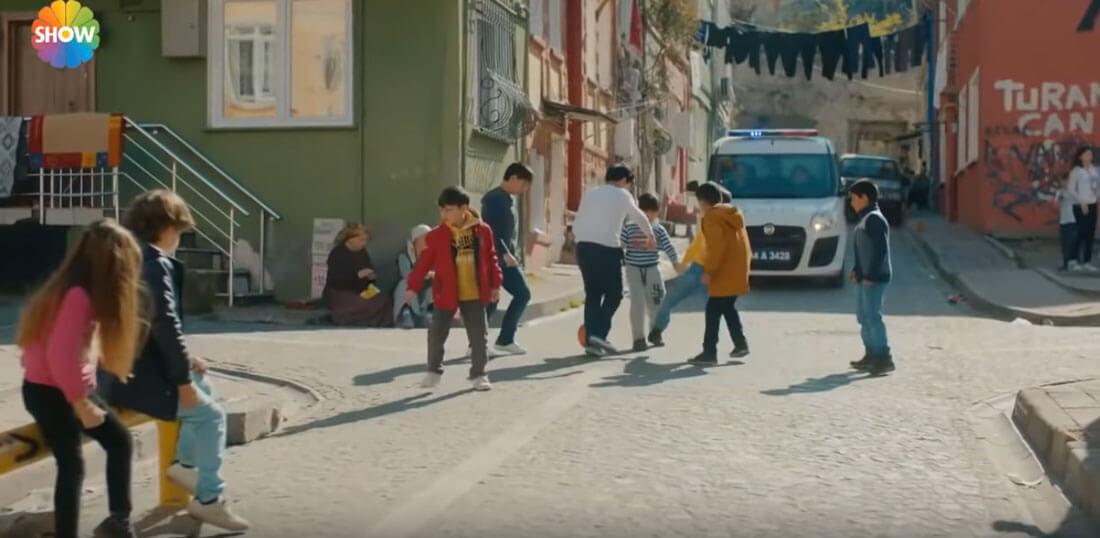 A woman pretends to be hit by one of the police cars.
The police finally arrive in front of Idriss' café. The commissioner says to Yamaç: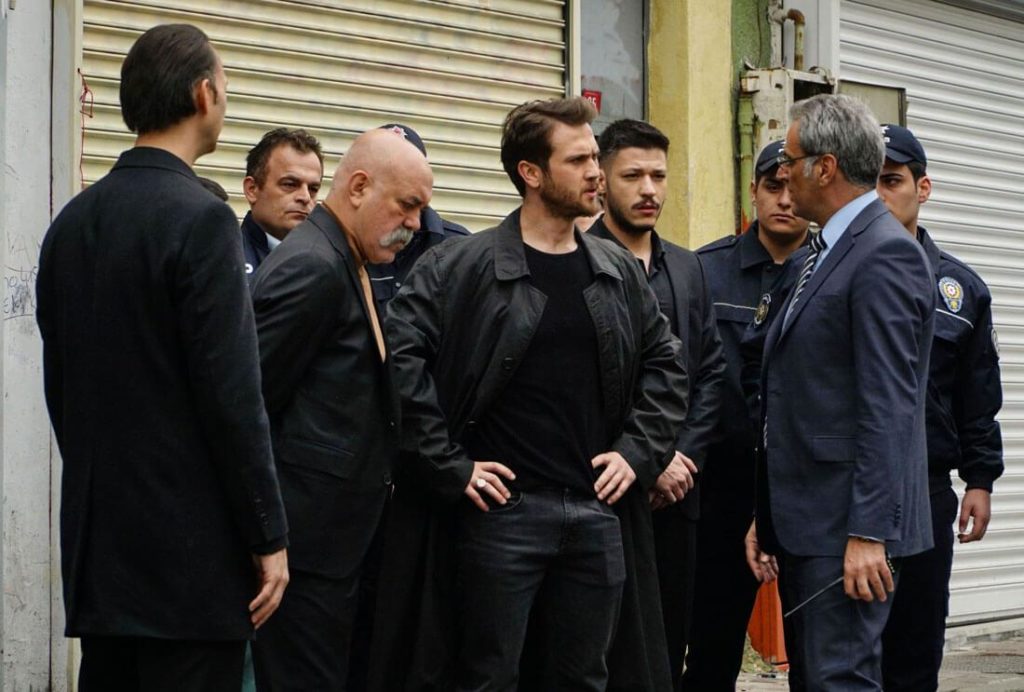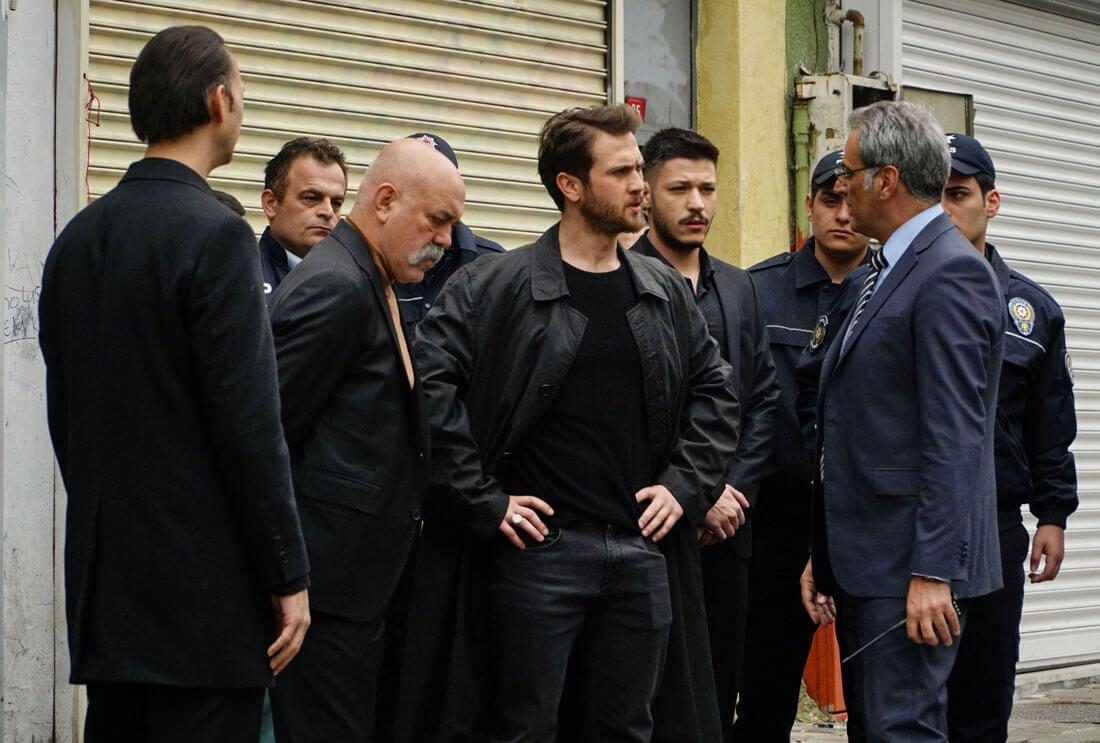 What are you trying to do?
The tourists who came to visit the mosque (Mehmet) thought a war had broken out and ran away!
Meke and Selim explain to the Commissioner that they have a fireworks factory in Çukur and that it exploded.
The police arrest everyone except Idriss and Mujahid (Gelasun, Yamaç, Selim Meke…).
Sultane realizes that Sena is not with them. Karaça tries to call Yamaç and Selim without success. Damla goes out looking for Sena, she calls Gumali and informs him of the situation.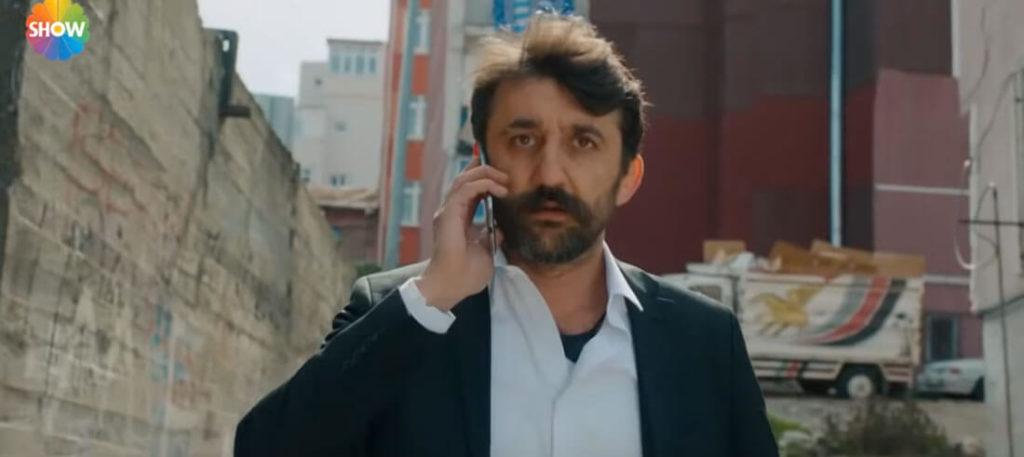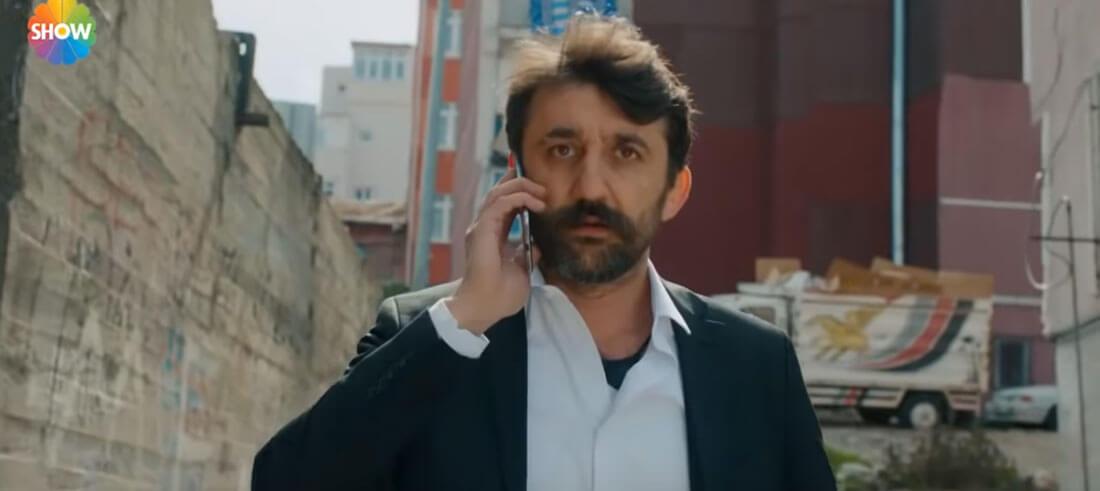 Remzi informs the man with the ring that, as he wished, all the Karakuzu are dead, except Mahsoun who has disappeared. He sends Remzi to Baykal Bey. He has to give him a picture. A photo of Meliha with Idriss Koçovali, and a third person in the background, a man watching Idriss and Meliha. The photo must have been retrieved from Meliha's home when they broke into her house.
Baykal Bey convokes the two clan chiefs who had allowed Chetto's return to Çukur
Idriss contacts Çukur's lawyer (season 1) who will join them at the police station where the Koçovali are being held.
Gumali always tries to escape from the police and ends up taking refuge in the homes of the inhabitants of Çukur. He manages to contact Salih and asks him to inform Yamaç of Sena's disappearance.
Damla returns to the depot, but cannot find Sena, only one of his earrings.
Sultan, ask Reiss to take them home.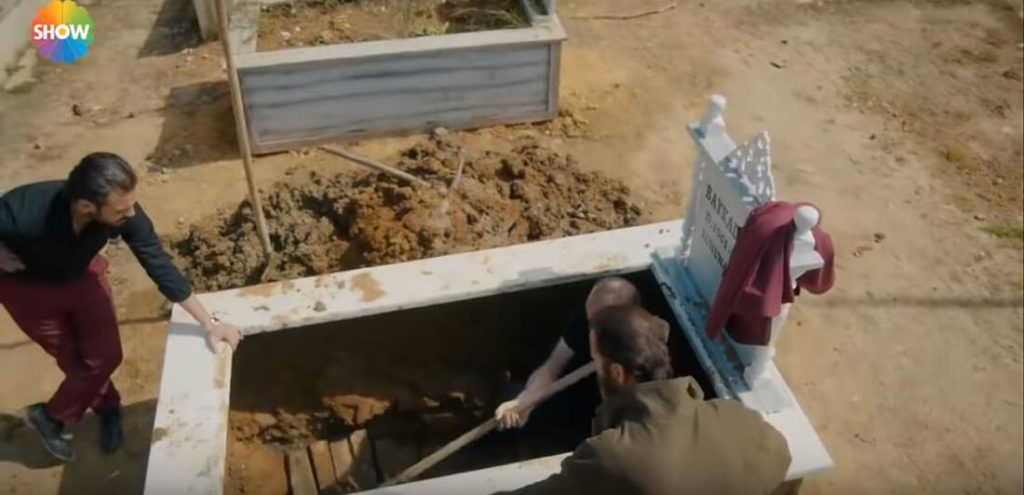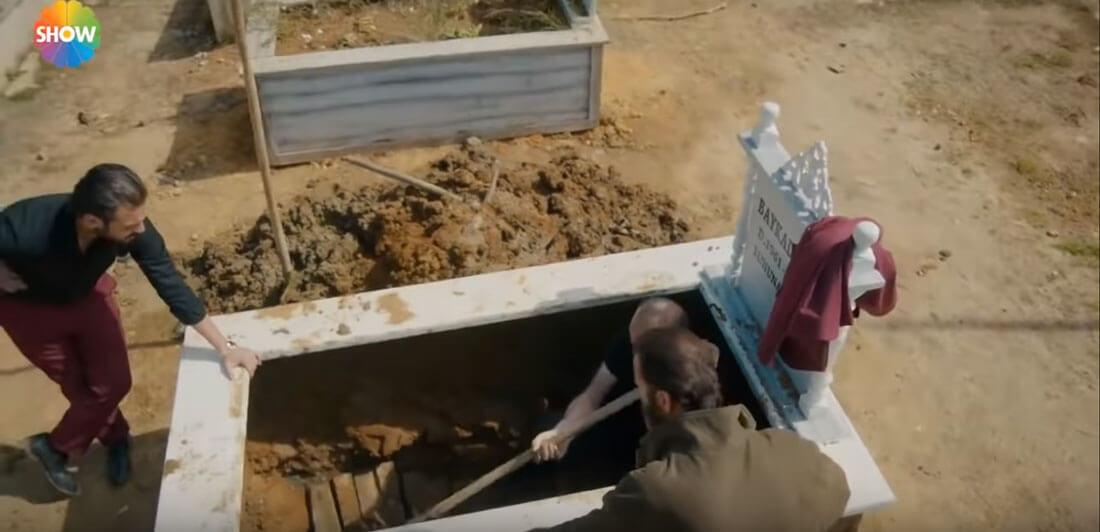 For his part, Salih wants to check if Baykal Bey is indeed alive. He has his grave opened and it turns out it's empty.
The commissioner is obliged to release everyone. He tells them:
As usual, Çukur knows nothing, hears nothing and sees nothing!
But he warns them that making noise is wrong !
When Yamaç learns about Sena, he understands that it is not a disappearance, but a kidnapping. He thinks back to Mahsoun's sentence, just after he killed Chetto. His sentence then takes on its full meaning.
He understands that Sena made a deal with Mahsoun in exchange for Yamaç's life.
Yamaç goes to see Ujer and asks him for a list of the shelters used by the Karakuzu, where Mahsoun could have hidden.
Damla goes to one of his contacts and asks her to geolocate Sena's phone number.
The Koçovali brothers visit all the places belonging to the Karakuzu, without success.
The other clans of traffickers, with whom Uluç works, take advantage of the fact that the Koçovali are busy with Sena's kidnapping, to enter Çukur.
The cars enter Çukur and stop in front of Idriss' café.
They come to see Yamaç and tell him: we had an agreement. Otherwise we'd intervene! (they had an agreement and weren supposed to attack the Karakuzu.)
Yamaç who is on edge sends them away.
At that moment Meliha contacts Idriss because she notices that her house is being watched, but he doesn't answer.
Gelasun and Karaça meet in the kitchen and talk. Karaça tells him that she doesn't want to become that jealous girl again, that she was before that night (last episode of Çukur, season 1.) She explains to him that she blames herself every time she sees Aksin, she regrets it and she doesn't want to be the woman Gelasun will come back to.
Salih contacts a person called "Welli" (certainly welli Djewher, a character from the çarpisma/Collision series). He tells him that he needs him and that he is in Çukur.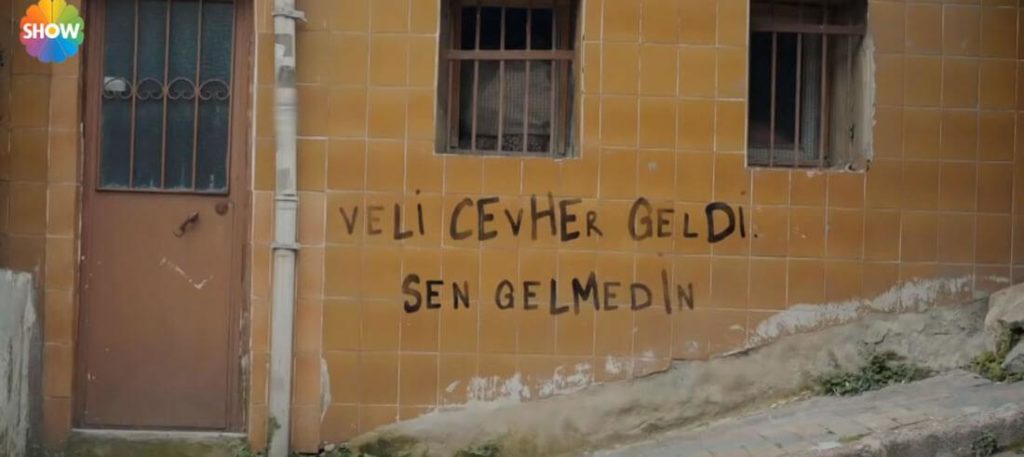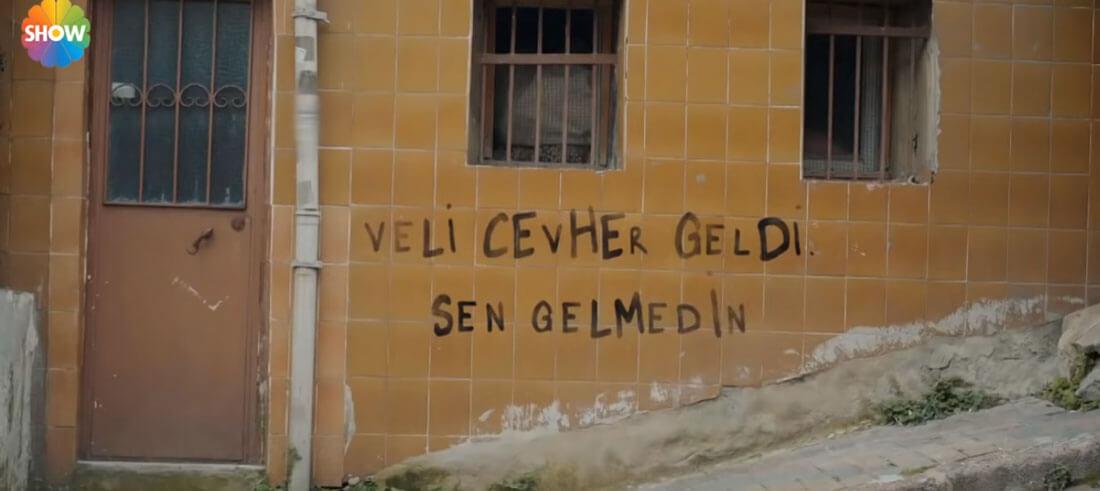 Yamaç is obsessed with Sena's disappearance and ends up hitting Selim who tries to calm him down. Yamaç tells him: I have lost the person I love.
You don't understand, you can't understand!
(Selim tells him he does and more, he remembers the moment he killed his boyfriend)
"I know what it's like to kill the one you love with your own hands."
Yamaç tells him that he doesn't understand what he means.
Selim tells him that in reality he has never been a victim, he has not been directly affected by what happened before in çukur. This is the first time !
You haven't been affected by anything that's happened.
Damla, going into her room, finds Saadet, who's putting away the laundry. A discussion between the two women ensues. Saadet ends up telling her:
"I don't love you, and I didn't love you in the first place. Neither you nor your father! You separated Gumali and Yildiz, you married a man you don't love and who doesn't love you. Why? Why did you marry him?  Allegedly by agreement, but I don't believe it! »
Saadet threatens Damla, saying:
"If I find out you had a finger in Sena's disappearance… you'll have to deal with me! »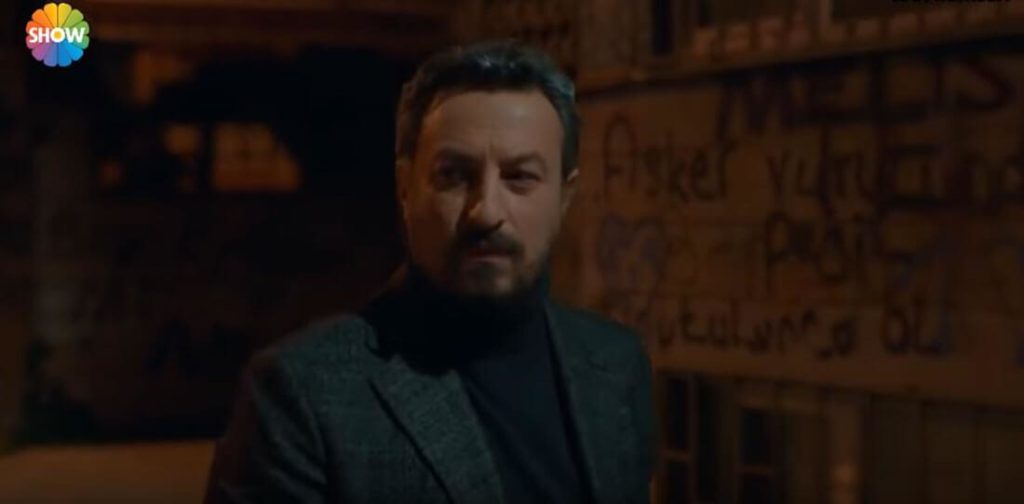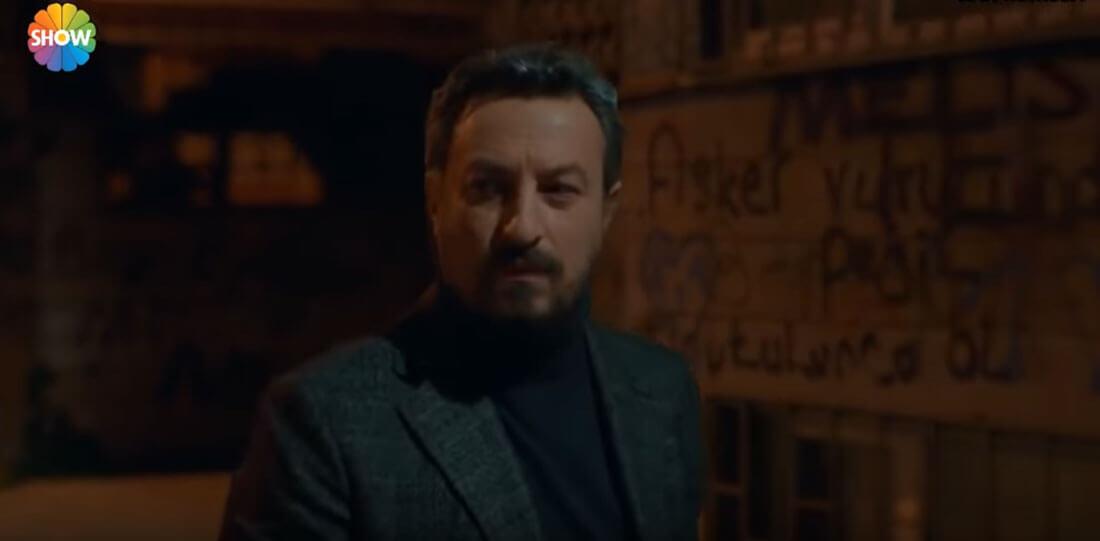 Veli Jewher, enter Çukur. He is followed from the rooftops by the youth of Çukur (he is an intruder). He finds his friend Salih who introduces him to his brothers.
Salih explains to Weli Jewher that he needs his help because their sister-in-law has been kidnapped.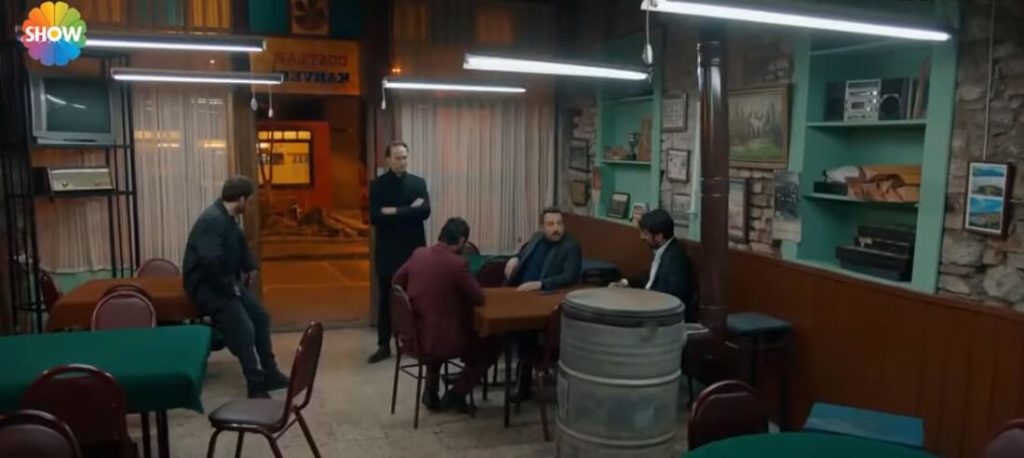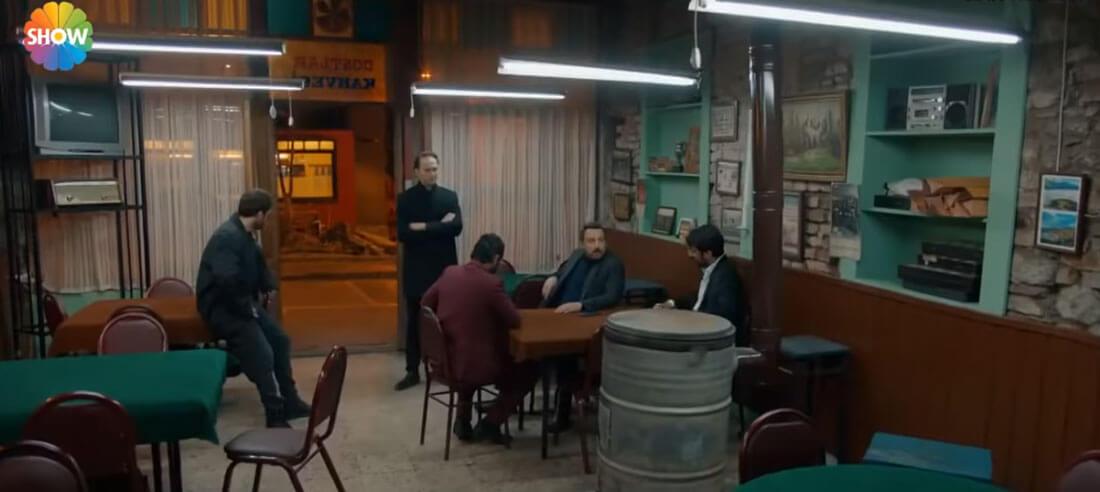 The two clan leaders find Damla's father. They tell Reiss that they have been expelled from Çukur by Yamaç. They tell him what happened and Reiss explains to them that this is a good opportunity!
Now that you've been fired, you have a reason to attack them!
He explains to them that they must not attack them head-on. They must give them a precious gift that will force them to be grateful!
Weli Jewher contacts a certain Çanciz and explains the situation to him. He asks him to find Mahsoun and Sena (the man asks for a photo of Sena.)
Damla retrieves the geolocation of Sena's phone and transmits it to Yamaç who goes there with Selim.
Damla's father reminds his daughter that the Koçovali's merchandise (the shipment from Syria) was due to arrive that day. Reiss asks her to inform Idriss and his sons so that they can come and collect it.
Remzi is still watching Meliha's apartment. In the morning, they go home to pick her up. He takes her to the Baykal Bey showroom.
Once in Baykal's office, she sees the photo that was stolen from her apartment.
Yamaç and Selim find Sena's phone on the road (where Mahsoun had got rid of it.) Yamaç calls Ujer and asks him if the Karakuzu have a house on that road. Indeed, Ujer remembers that yes, they have an unused property in the area.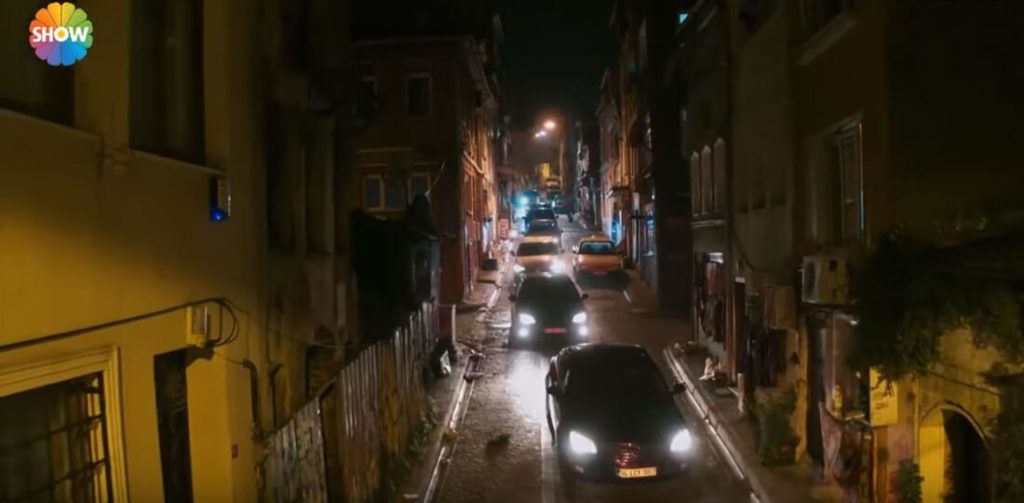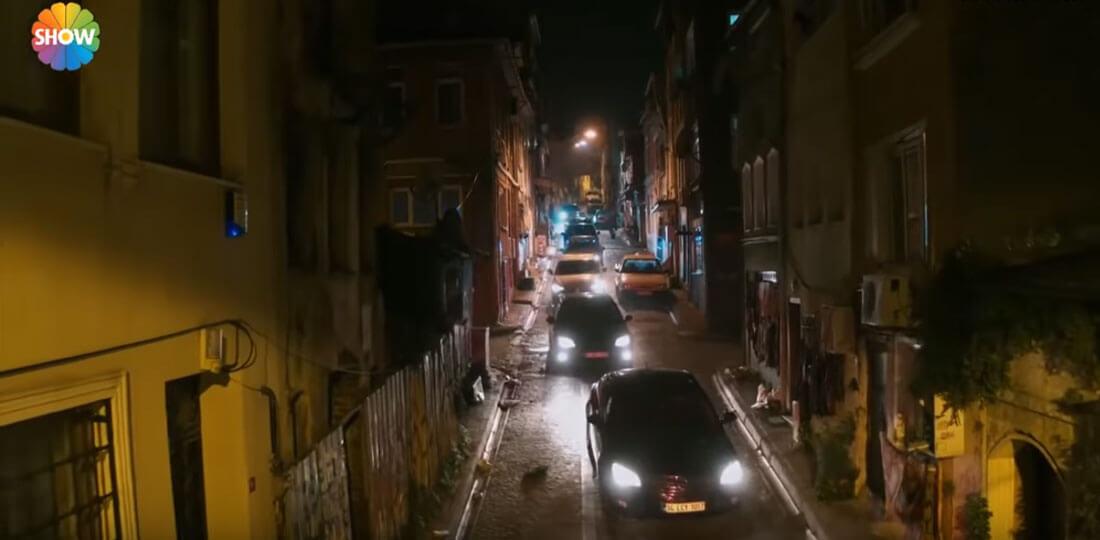 Sedet (the clan chief) goes to Çukur to see Idriss. He explains to the Koçovali that it is now a matter of honour ("you threatened us with weapons".) So we are going to react. Then he gives Idriss a small box and tells him it's for Yamaç.
Inside the box are some precious stones, those of the cargo that Damla and his father were supposed to transport.
Gumali goes to the port to check the depot where the stones are supposed to be.
The depot has been attacked and the merchandise has been stolen.
Mahsoun locks Sena in the house and goes to meet someone.
Yamaç and Selim enter a house.
Unfortunately, it's not the right house.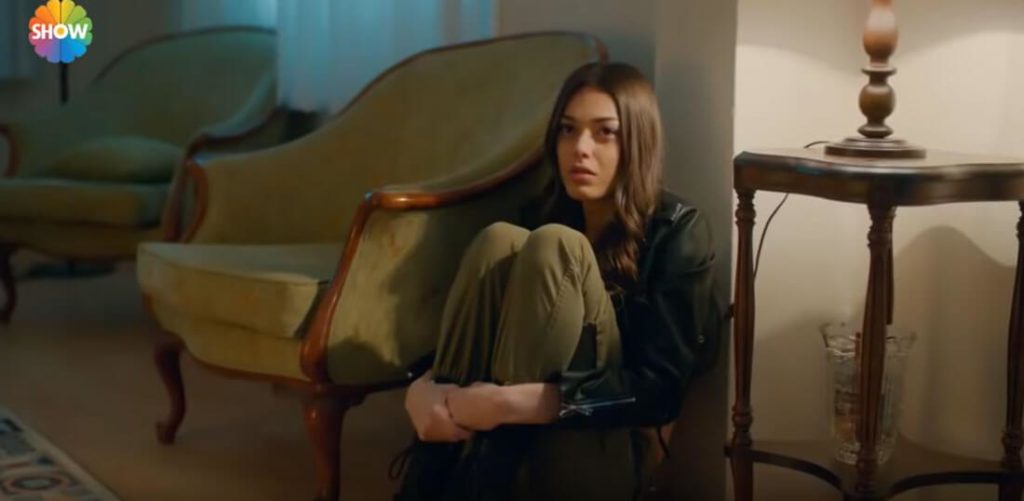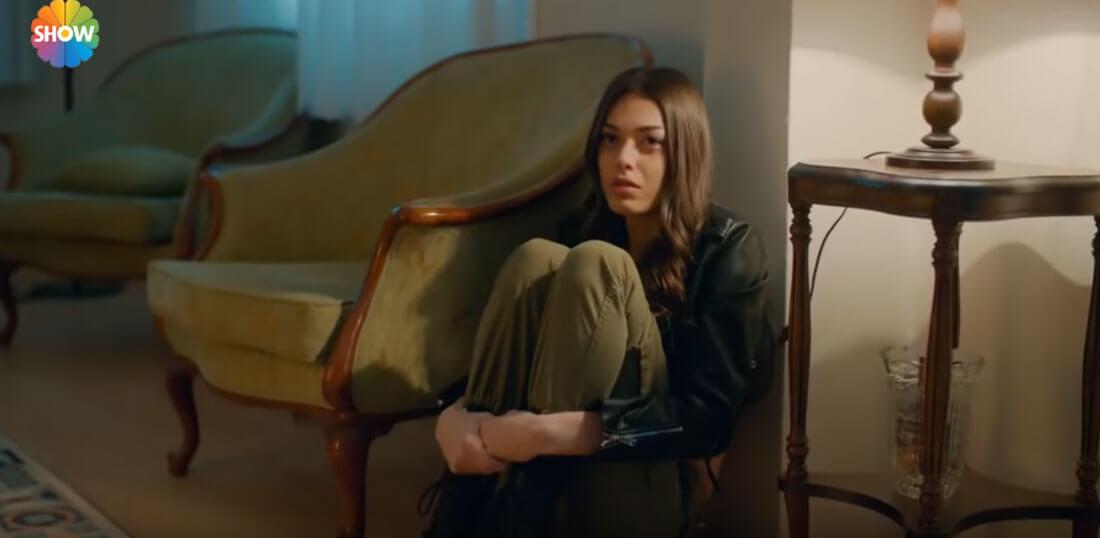 On the other side, Sena gets scared, because someone has broken into the house where she is. It is the man with the ring. He voluntarily took Mahsoun away from the house in order to take Sena away.