ShowTv's summer series Cam Tavanlar (Glass Ceiling) will have an early finale, but new projects await the series' lead actor, Kubilay Aka. A news that did not fail to delight the fans of the young Turkish actor.
Early end for the series Cam Tavanlar (glass ceiling)
The series Cam Tavanlar, which is one of the Turkish series of this summer, had started on 9 June 2021 on the turkish channel ShowTv.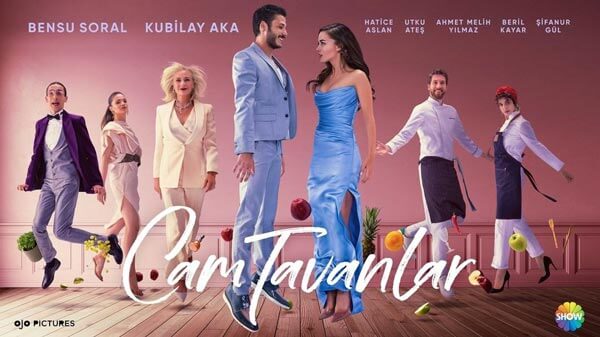 Cam Tavanlar was launched with great enthusiasm by the channel, which promoted the different storyline of the series. Unlike the usual summer series, which deal with light-hearted topics, Cam Tavanlar was supposed to deal with the glass ceiling faced by women in the workplace.
In the end, the series could not compete with the other Turkish series broadcast this season.
The ratings are not up to the mark for Kubilay Aka and Bensu Soral's series.
After a promising start, the series Cam Tavanlar, saw its ratings drop sharply when the other series started. The success of the series Baht Oyunu, Ask Mantik Intikam, Askin Tarifi and Ada Masali led to the series' production decision. The series Cam Tavanlar will therefore end earlier than expected.
New projects for Turkish actor Kubilay Aka
The young Turkish actor who played the character of Celasun for 4 years in the phenomenal series Çukur, has new projects for the fall.
Despite the early end of the series Cam Tavanlar, with Bensu Soral, the actor will return in September with new projects.
Indeed, season 2 of the Turkish Netflix series Ask 101 will be available on the Netflix platform in September. Kubilay Aka will be back with his costars, Alina Boz, Pinar Deniz, Ipek Filiz, Mert Yazicioglu, Kaan Urgancioglu and Selahattin Pasali.
In addition, actor Kubilay Aka is rumoured to be joining one of the most important projects of the new season. The most anticipated new series of the 2021 season. It is reported that Kubilay Aka will join the series Üç Kuruç.
The news has delighted the fans of the series Çukur and the character of Celasun. The series Üç Kuruç has been introduced in the last episodes of Çukur season 4. (Display on the walls of Çukur).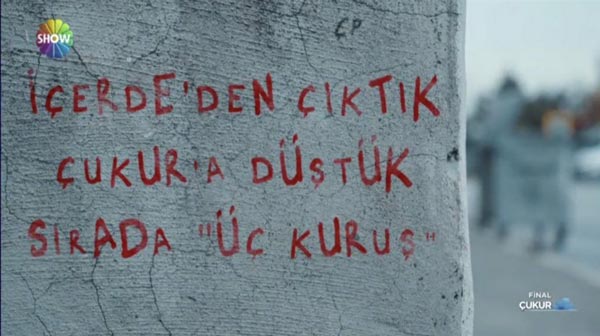 The cast of the new series, Üç Kuruç, is not yet complete. But if the news is confirmed, it will be a comfort to Çukur fans, who will be able to see Celasun (Kubilay Aka) on screen again.