Episode 34 is the last episode of season 2 of Çukur. The Koçovali family has suffered many losses. The deaths of Sena, Aksin and Aliço. The Koçovali also find themselves at war with Azar and his clan. Not to mention the release of Akin Koçovali from prison. This last episode of Çukur promises to keep us on the edge of our seats
Last episode of season 2 of çukur (summary)
Episode 34 of season 2 of Çukur begins with a flashback. Idriss, in the presence of Gumali and Selim, tries to teach Yamaç to shoot. But Yamaç refuses to hold a gun or kill anyone. Idriss tells him he is his son! Yamaç tells him that he will not be like him!
Selim went to the hospital morgue to identify the body of his son, Akin Koçovali, just out of prison. In the end it wasn't him. Akin is standing in front of his father.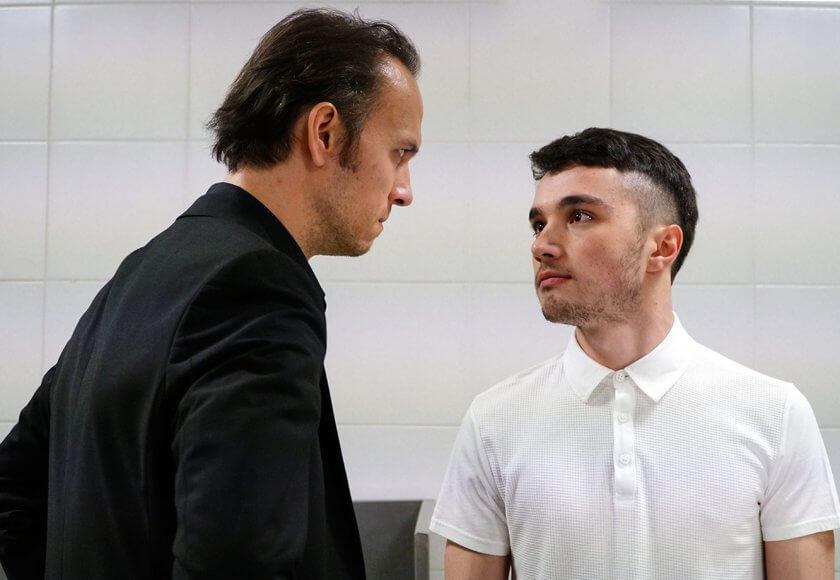 In reality, Akin had anticipated things. When Ujer went to the prison to talk to him, the young man who came face to face with him was not Akin. Akin was also in the visiting room nearby so that he could hear the discussion.
Azar and Ujer meet and decide that it is time to get rid of the Koçovali. Azar tells Ujer that they are going to need a lot of money for this. Ujer explains that he has found someone who is willing to finance the operations. A woman then walks up to them. The identity of this woman who is prepared to finance the operations against the Koçovali is not yet known.
In episode 33, Idriss had brought his sons together and shared his remarks with them. Ujer fears for his life and does not want to die, he is not like the other Karakuzu, Chetto or Mahsoun. Moreover, he had left the Karakuzu at one time. That means there are people in his life. People he cares about! So they have to find out who they are.
Yamaç realizes that his father is right. So he gathers all the young people in Çukur and tells them that he needs their help, he needs Çukur's help. We have to find this man, or rather the people he is afraid for. Find out who Ujer is protecting!
Yamaç gives this speech to the boys of çukur:
Who are we? We are the thugs of Istanbul.
We're the ones who know its streets best.
We're the ones who jump from roof to roof and go out through the windows.
You have friends, acquaintances in every neighborhood. You're going to ask them all for help.
We're going to leave our mark in every district of Istanbul… and you know how! (They're going to tag Çukur's symbol all over Istanbul.)
They think Çukur is in Istanbul, they'll learn that Istanbul is in Çukur.
This sentence will become the symbol of season 3 of çukur, it is the beginning of Yamaç's change of mentality.
Yamaç's goal is to show Ujer that they are everywhere that Çukur is everywhere, so that he will be afraid for those he protects.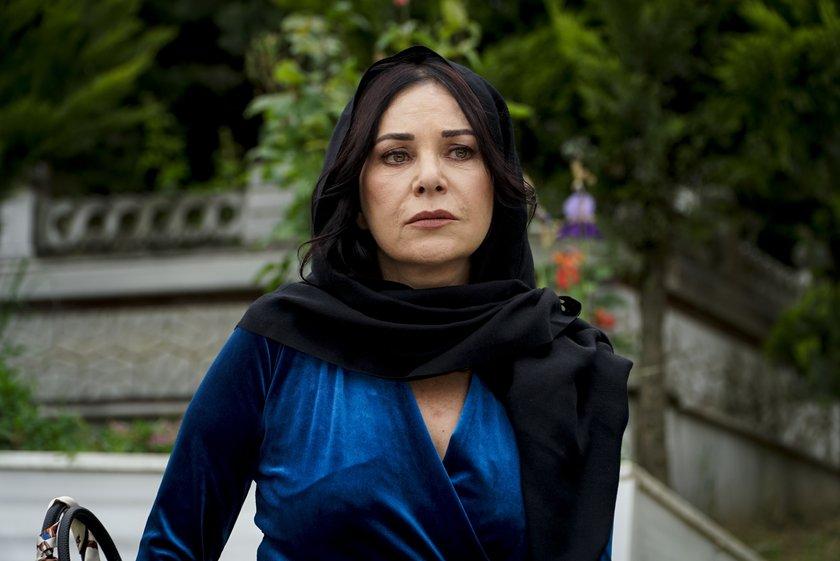 Idriss meets Meliha at the cemetery, in front of Aliço's grave. She finally told him:
when are you going to tell Yamaç?
He has a right to know.
He's not like the others… he'll understand!
Idriss answers: never! You'll never tell him!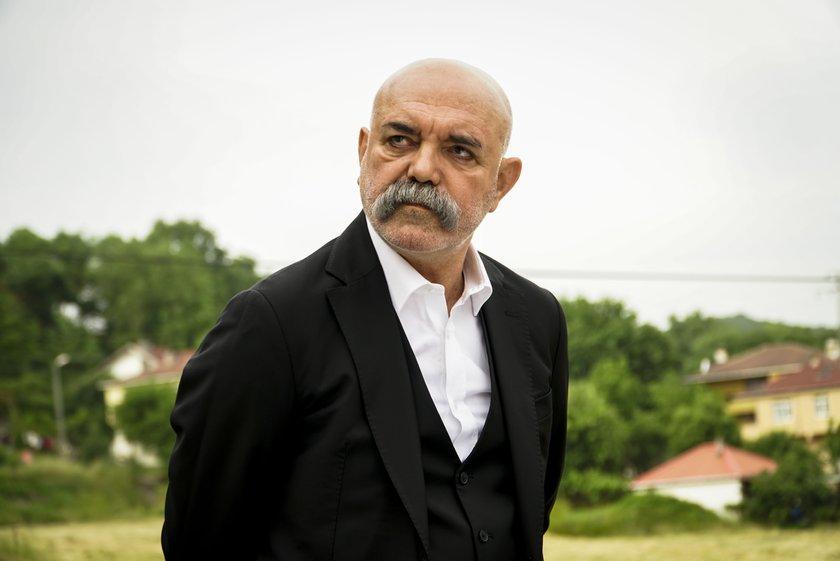 We don't know what they're talking about and what this secret Meliha holds.
Selim brings his son Akin home where he is welcomed by the whole family.
Ujer, seeing the symbol of Çukur, posted everywhere in the streets, even in front of the house where his wife and daughter live. He gets scared and decides to rush the plan he is going to implement that day.
Azar therefore calls together all the mafia leaders of Istanbul and explains to them that the Koçovali have gone beyond all limits. They killed Sedat, then Nedjat, and all his family and Çukur are now displayed all over Istanbul (Çukur's tattoo.) Azar puts gold bars in front of their eyes in order to convince them.
Akin talks to his mother. He blames his father and grandfather for letting him go to prison. They could have done something, but they sent him there to make him a man! He tells his mother he's going to wear a mask and do what they want. Pretend to be afraid. He does not respect his grandfather Idriss.
"They wanted to send me to prison to teach me a lesson, so I learned. I learned that if the person in front of you isn't afraid of you, they won't respect you."
The council of traffickers summons Idriss Koçovali. But instead, it is the Koçovali brothers who appear, Gumali Selim, Yamaç and Salih.
Timssah speaks for the council. He explains to the Koçovali brothers that the symbol of Çukur is everywhere in Istanbul and that its young people are wandering in all the streets. They have invaded the districts. You killed Sedat, Nedjat and all his family, Savaç and finally Uluç!
The council gives the Koçovali an ultimatum. They have until 8 a.m. the next day to leave Istanbul, or they'll be taken out of Çukur and killed.
 The Koçovali brothers leave the meeting refusing their proposal and leave the room singing and dancing.
Remzi's mother who lives in Çukur contacts her son and tells him to come urgently. He enters Çukur. His mother greets him by slapping him. She tells him that Yamaç says hello and gives him a small box to pass on to whoever is entitled (Ujer). Kemal and Metin follow Remzi and find where Ujer is hiding.
Remzi gives the box to Ujer. In the box is a pacifier for a child. Ujer fears for his family and leaves his house taking all the usual precautions, he changes vehicles several times and pays attention to everything around him. Çukur's youth are absolutely everywhere on his route.
Finally, Ujer comes face to face with Yamaç who is holding a baby wrapped in a blanket. Ujer follows Yamaç, who takes him to an isolated house.
Ujer, who follows Yamaç into the house, gets caught in a wolf trap set by Yamaç.
Yamaç, in front of Ujer's eyes, shoots a bullet into the head of the wrapped baby. Ujer shouts and cries, thinking that Yamaç has just killed his daughter.
Yamaç discovers what he is holding in his arms. In reality, it was a doll.
"I can't be like you!" Yamaç tells Ujer.
Yamaç ties Ujer to chains, then pours gasoline all around him and sets the house on fire.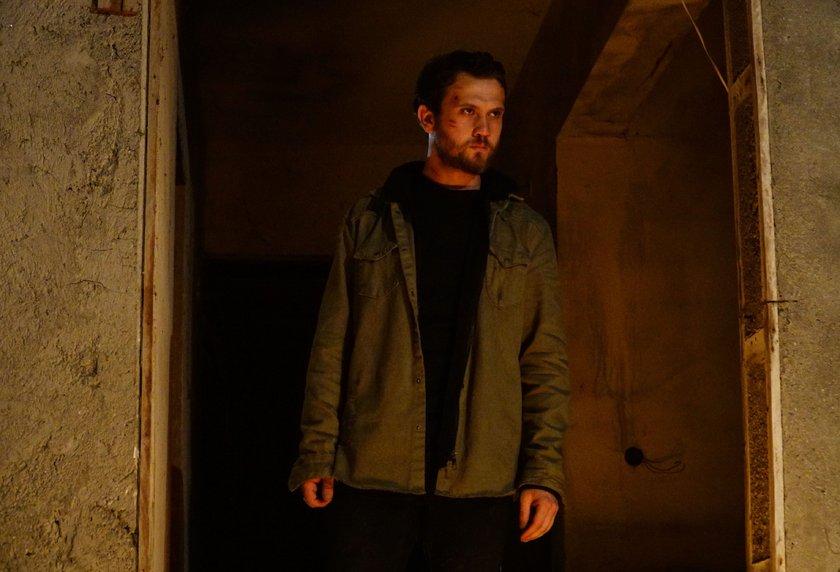 Yamaç watches the house catch fire, with Ujer's cries. He stays there until the next morning.
On the other front, against the mafia leaders and Azar, Salih asks Yamaç to let him take over. Yamaç doesn't know how to play dirty tricks. Salih reminds him that he is Saad al Din Vartolu, and low blows are no problem for him.
The Koçovali brothers and some young people from Çukur go to the shed where Azar is. The deadline for surrender is over and Azar is ready to act. But he is caught unawares by Salih's attack. They land where they were not expected. Yamaz and Gumali pursue Timssah, who flees, but cannot catch up with him.
Azar tries to defend himself by throwing grenades at Salih and the young people of Çukur who are taking refuge outside the shed. They finally leave.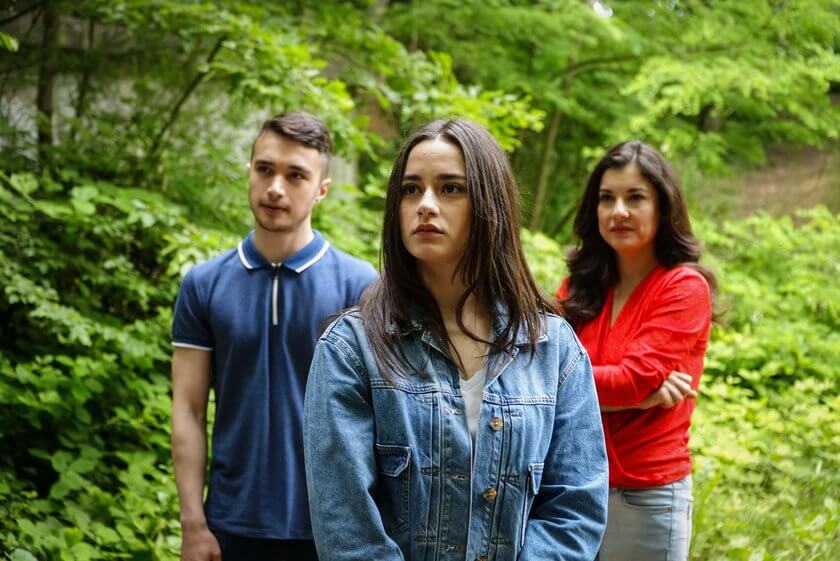 Selim, Aisha and their children, Karaça and Akin in the presence of Gumali are in the middle of the forest. Karaça tries to learn how to shoot, but she doesn't manage to hit the targets. They are then joined by Damla who will help Karaça in her learning.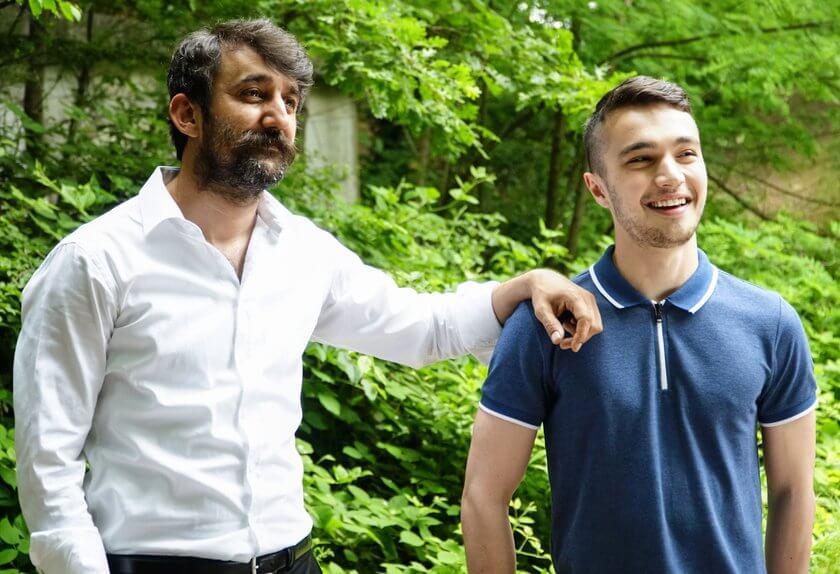 That evening, a banquet is organized, gathering the whole Koçovali clan. In the background of this last episode of season 2 of Çukur, we hear the same music as the one used in the last episode of season 1 when the Karakuzu shoot at the banquet given on the occasion of Gelasun and Aksin's wedding.
They have a good time together as a family. Then at the end of the meal, Idriss asks the women of the house to go home, because they have to talk. Idriss announces to his sons that he is retiring and leaves the business to his sons.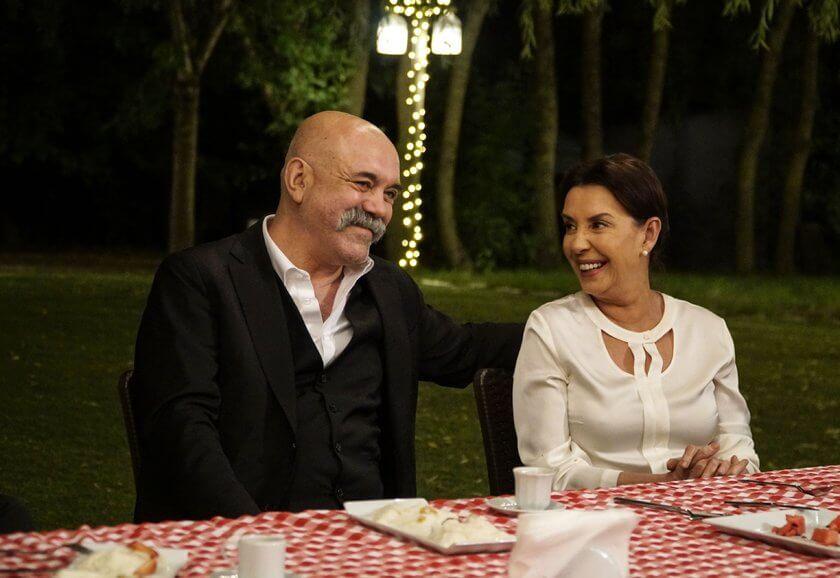 On returning home that evening, they discover that the women have not returned. They had been kidnapped.
In Çukur, a balloon hangs in the air next to Idriss' café. Koçovali's sons arrive on the spot and Salih shoots at the balloon. Black envelopes fall from it. On each envelope is written the name of each of them. In these envelopes is a map indicating a place. Mujahid leaves with Metin and Kemal; Gelasun leaves with Meke; Idriss leaves alone, as do Selim, Salih, Gumali and Yamaç.
They are in fact drawn into a trap. Metin, Kemal, Mujahid, Salih, Gelasun Meke and Selim are arrested by the police who find them standing over bodies.
For their part, Yamaç and Idriss find themselves in front of the tombs of Ujer and Edib. They then find themselves trapped in a sort of maze.
Screens broadcast images showing Saadet, Sultan, Damla Aisha and Karaca threatened by weapons. A voice, Ujer's, is heard through the loudspeakers. In reality, Ujer is not dead. He gives an ultimatum to Idriss and Yamaç.
The father must kill his son, or the son must kill his father, or all the Koçovali women will be killed.
Ujer gives them four minutes to make the decision.
Idriss tries to convince his son to shoot, as does Yamaç who doesn't want to lose his father. At the end of the 4 minutes, a shot is fired.
At the end of episode 34, season 2 of Çukur, there are people in Idriss' café. All the men of Çukur pledge allegiance to Akin Kocovali while the whole Koçovali clan is in prison. Gumali Selim, Salih, Mujahid, Gelasun, Meke, Kemal and Metin. They're all in prison.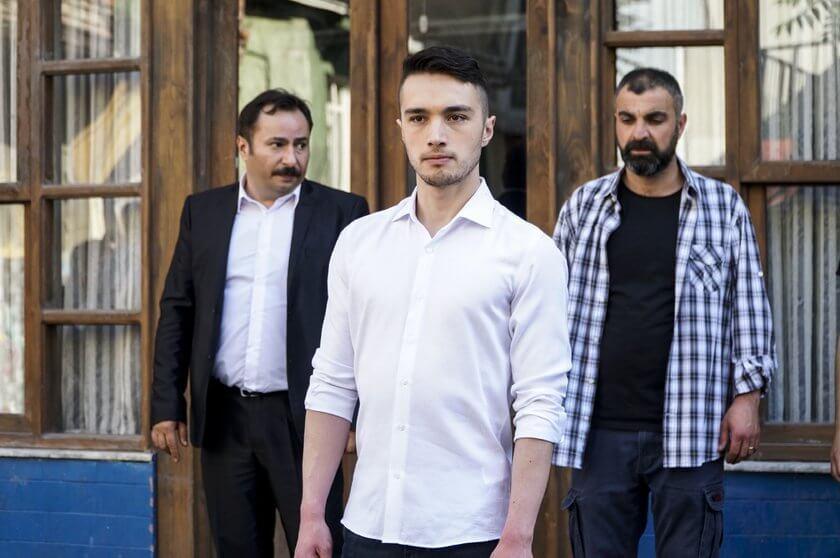 In fact, it was all the work of Akin Koçovali. He had told his father, Selim, about his plans when his father went to the morgue to recognize the body. Akin had told his father that he was going to run Çukur. He told him that he was more cunning than his father, smarter than Yamaç and crazier than Gumali. He told his father:
Kahraman was killed, there was nothing you could do, Sena was killed and Yamaç stayed and watched her die. Aksin was killed, and you couldn't stop it. Men took Çukur and you did nothing, because you were unable to do anything!
Selim had told him that if he had any fun doing that he would kill him without hesitation.
In fact, when Yamaç predicted Ujer's death, Akin had seen and understood the place where Yamaç was going to kill him and knew it would be by fire.
So, when this happened, Akin had hid, near the house. When Yamaç set the house on fire and came out, Akin went in and freed Ujer.
Akin offered Ujer to give him the whole Koçovali family, so Akin would take over Çukur's head. But before releasing Ujer, Akin told him
"Aksin was my sister before you killed her."
So before he frees Ujer, and takes him out of the burning house, he cuts off one of his limbs.
At the end of episode 34, the last episode of season 2 of Çukur, Karaça brings a coffee on a tray to his brother, Akin, who is sitting on his grandfather's seat in the office. Just before she puts the tray down, she spits in her brother's coffee and says to him:
 "I know what you're doing… I can't prove it, and no one will believe me, because I'm a girl. But know that we're here! »
Karaça shows his brother his tattoo of Çukur. She had been tattooed when she was with Meke and Gelasun in the hospital (when Azar shot them). Meke explained the meaning of Çukur's tattoo to her and she asked if women were allowed to get a tattoo of Çukur.
At the end of episode 34 of season 2 of Çukur, we see that Aliço is not dead. He's wearing a suit and he's in a beautiful house. The man who was following him, and who certainly saved him, tells him that this house is now his home. 
Here is the detailed summary of the last episode of season 2 of Çukur (which corresponds to the episode ???) of the series.
Several questions will remain unanswered until season 3 of Çukur
– Yamaç made to Idriss. Is Idriss Kocovali dead? Killed by his son!
– Where is Aliço and by whom was he kidnapped?
– What is Karaca talking about threatening his brother?
– Who is the woman who financed the war against the Kocovali, and why did she do it?
– What is the secret that Meliha holds and that Idriss forbade her to reveal?