Tragic events will unfold in this episode 30, season 2 of Çukur. While Idriss and Meliha try to trace the photo and discover the identity of the man with the ring, the rest of the Koçovali family is confronted with a kidnapping. The kidnapping of Çukur's angel. Will they be able to rescue Aksin ? Here is the detailed summary of episode 30, season 2 of Çukur which corresponds to the episode 63 of the series
Flashback 30 years ago, Meliha sings on stage, Edib is still there, he sits and listens to her singing.
Idriss arrives at the pavilion with Pasa and Mujahid. He slaps this man because he warned him to stay away from Meliha and Çukur, but he is still there.
They are going to fight with knives. Idriss inflicted some slight wounds on him and told him to leave Istanbul.
Edib takes his weapon and tries to shoot Idriss, but Idriss gets his weapon back and shoots him.
Back to the present, Meliha asks Idriss: "Do you regret ? »
Idriss tells her no. This is what had to be done! The only thing he regrets is shooting Meliha.
Meliha and Idriss try to investigate to confirm their suspicions. They visit a man who was present at the altercation between Edib and Idriss, it was a waiter at the pavilion.
In Çukur, Karaça had run to the café and given her uncle and father the envelope she found after Aksin's disappearance.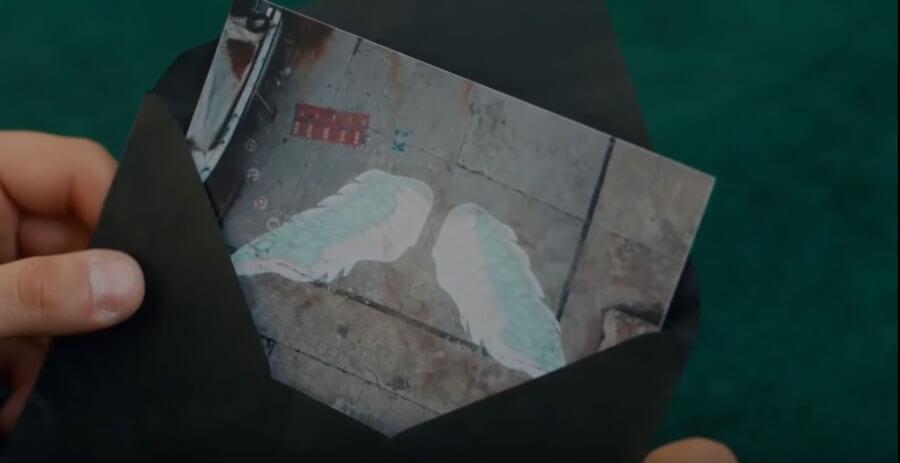 Yamaç opens the envelope. Inside, he finds a photo. A photo of graffiti representing white wings.
Gelasun comes running towards Çukur's cafe, followed by Meke.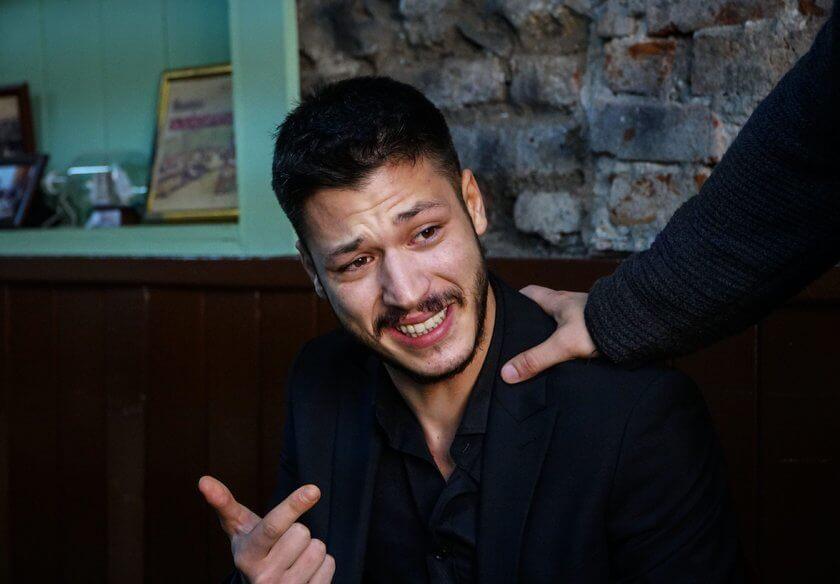 One of Çukur's youths goes to Aliço to warn him that they need his help.
For their part, Idriss and Meliha ask the waiter if he remembers the name of Edib's son. He remembers. Edib's son's name was Ujer !
After his father's death, his mother couldn't stand it and threw herself in front of her son's eyes into the Bosphorus.
When Idriss returned to Çukur, he was informed of what had happened. Aksin was kidnapped
On his side, Salih, goes with some of his men to the club run by minik (the drug dealer that Salih had beaten up in order to find Timssah, who had kidnapped Gumali Çukur episode 30 season 2.) He makes a bit of a mess, in order to find out who is in charge of the place. Minik goes to explain to him that the place is under the protection of Azar, Savaç's brother (it was Savaç who had ransacked Salih's cabaret).
Having been warned of what was happening Savaç arrives with his men. The police are contacted by the bar customers and arrest everyone.
çukur episode 30, S02 yamaç learns that it is Ujer who persecutes them
Aliço goes through all the places recorded in his memory in order to find the place where this graffiti is. The young people of Çukur also wander around Istanbul in order to show the photo of the graffiti to the passers-by and try to locate the place.
Yamaç wonders who is behind all this:
"if I knew who it was! »
Idriss told him:
"Will you stay calm when you know? »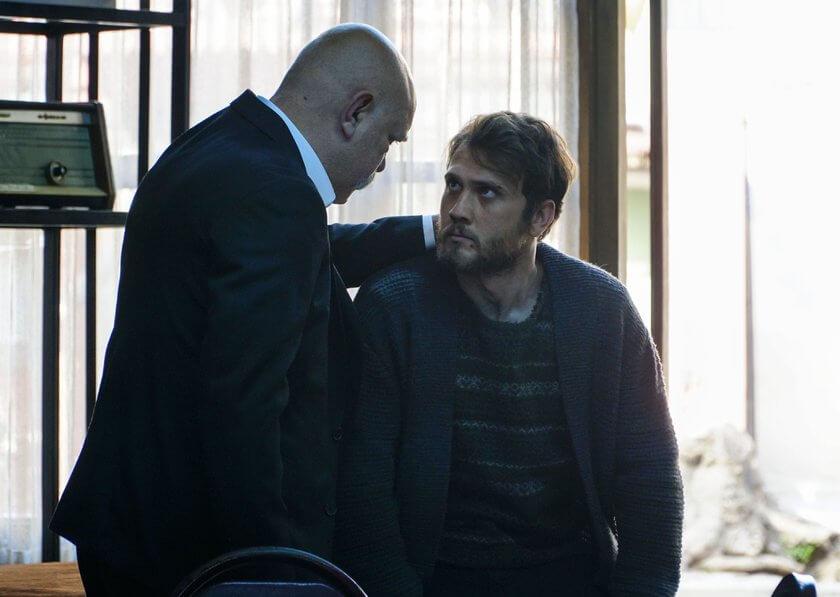 Yamaç understands that his father found out the man's identity.
He explains that he's Edib's son and that his name is Ujer!
Ujer, drug Aksin. She asks him, "What have we done to you? »
Yamaç is going back to the hospital. He has a fit of madness when he learns Ujer's identity. Whoever killed Sena and kidnapped Aksin was right in front of him all along. It was even him who protected him!
Aliço succeeds in finding the place where the graffiti with the white wings is painted. He tells the others where the graffiti is.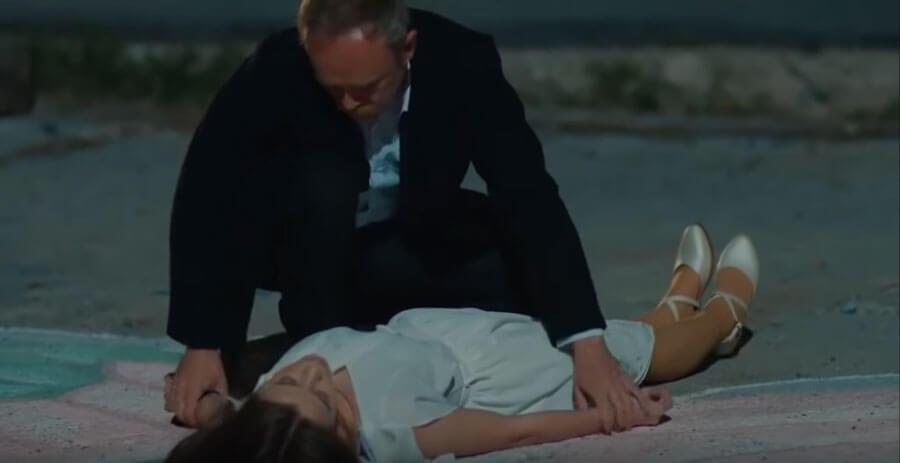 Ujer takes Aksin to the place where the graffiti is and places her in the middle of the wings. The graffiti is in the place where Ujer's mother killed herself on the edge of the Bosphorus.
Remzi takes advantage of the absence of the others to break into Yamaç's room. He moves him to another room in the hospital.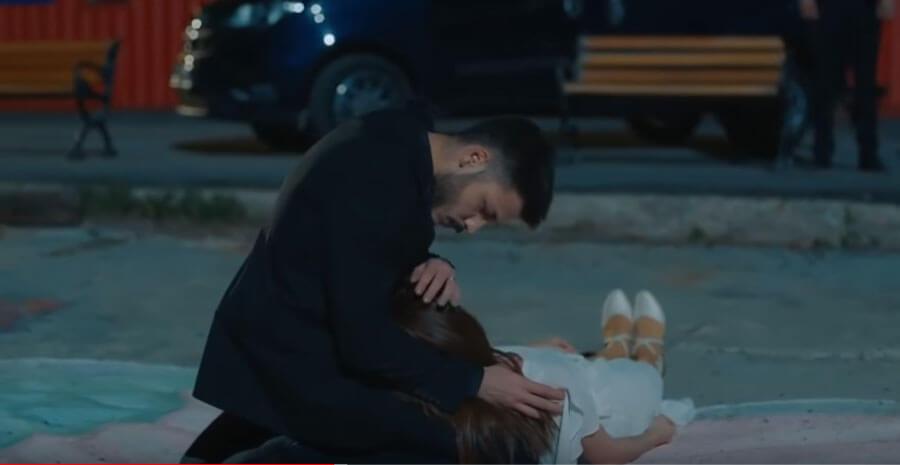 Gumali Aliço Idriss and Gelasun arrive where Aksin is. But Aksin is dead.
Çukur 30, s2 the death of the angel without wings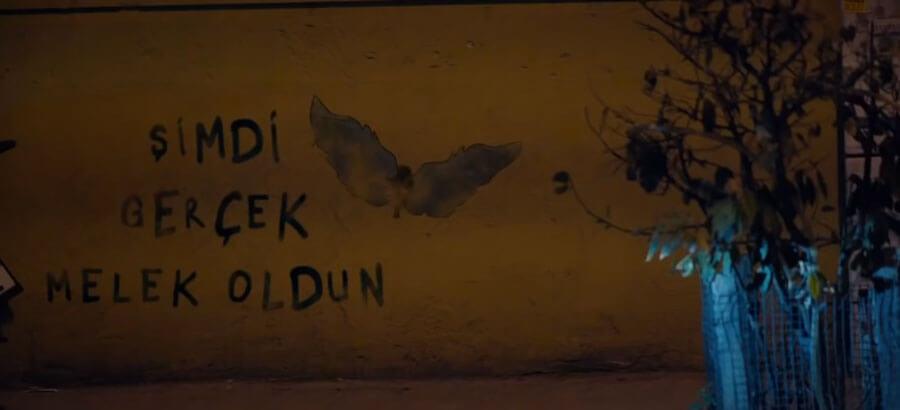 Seeing his wife like this, Gelasun tries to kill himself, but Meke stops him.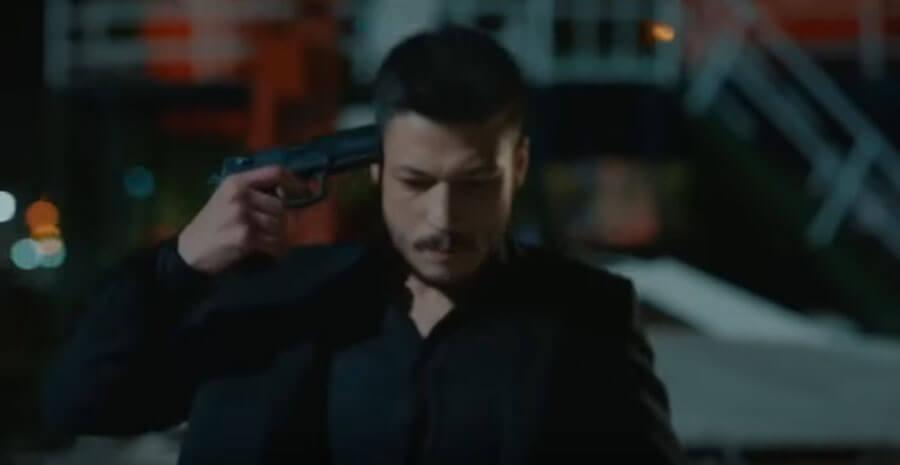 Ujer visits Yamaç and asks him to give him back his ring. Yamaç is still confused and tells him that he is going to kill him. Ujer replies:
"We'll see how many people you lose by then."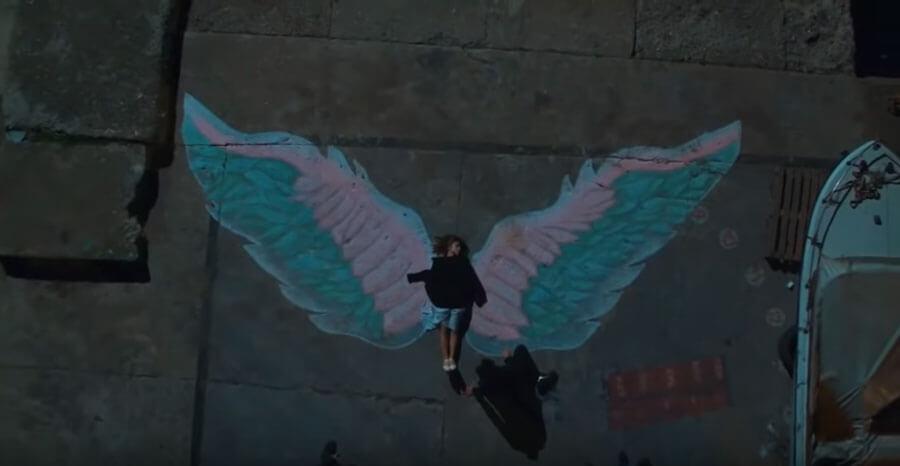 Salih, Savaç and their men are getting out of prison. Savaç takes Salih aside and threatens him with a knife, but Salih is going to take control of him.
Yamaç gets out of hospital the next day. When he gets out, he asks Metin and Kemal, who were waiting outside the hospital, if they have any news about Aksin, if they have been able to find a lead. Metin finally tells him that she has been killed.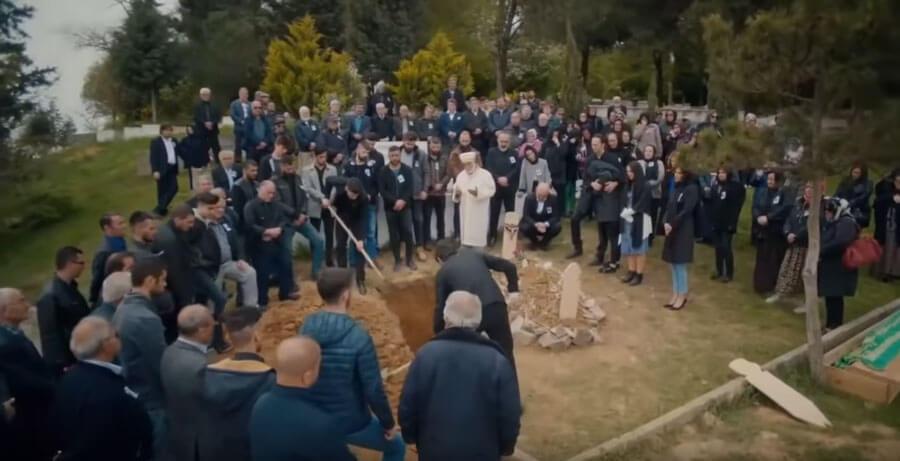 Aksin is buried in the cemetery of Çukur, near Sena.
Aliço feels guilty, he thinks that what happened is his fault, because he's the one who told Ujer that Aksin was the little angel of the family.
Ujer learns that Savaç wants to kill Salih. But he knows he wouldn't be able to do the job. So he decides to implicate Azar, Savaç's brother.
The whole family is affected by Aksin's disappearance. She was the only surviving descendant of Kahraman. Sultan will ask Idriss: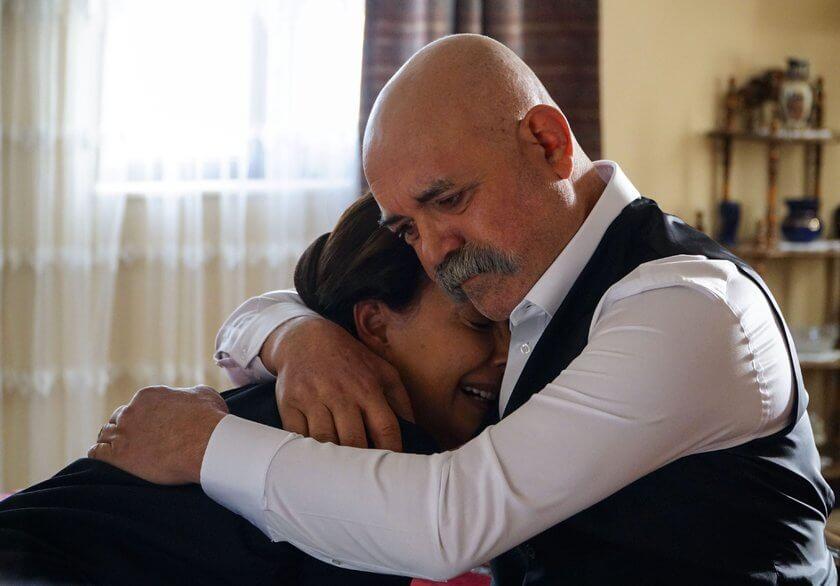 why?
Why is he angry with us? Who is he?
Gumali cries in Damla's arms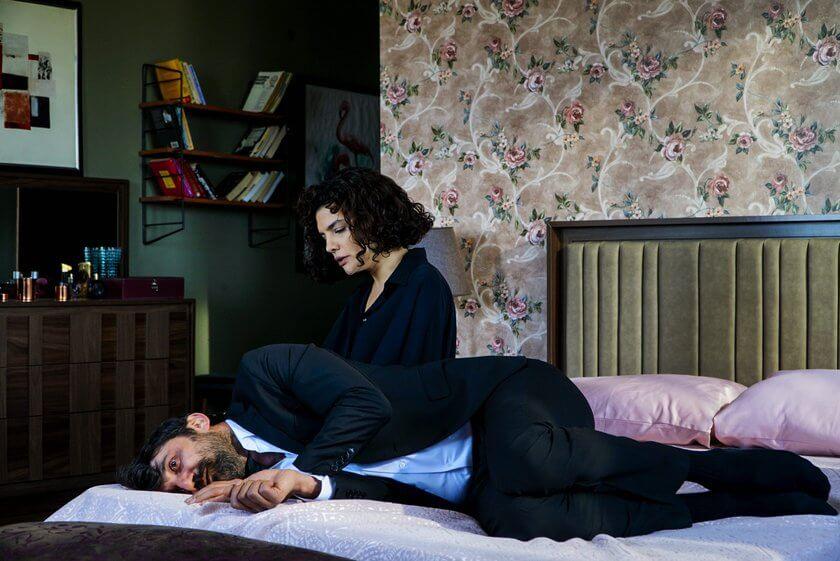 Aliço, who thinks that all this happened because of him, goes home and remembers all the information he gave to Ujer about Karaça, Aksin, Saadet… he searches in the books he had given to Ujer and finds a handwritten note :
Aliço, "It's time for you to find me. Aliço, I'm waiting for you (with a series of numbers.)
Salih and Medet go to the cabaret and discover that everyone is dead.
Remzi and 4 Karakuzu entered in his absence and shot everyone. Savaç was also killed.
Salih realizes that Savaç died on the spot, in his cabaret. He understands that someone set him up and is going to put Savaç's death on him.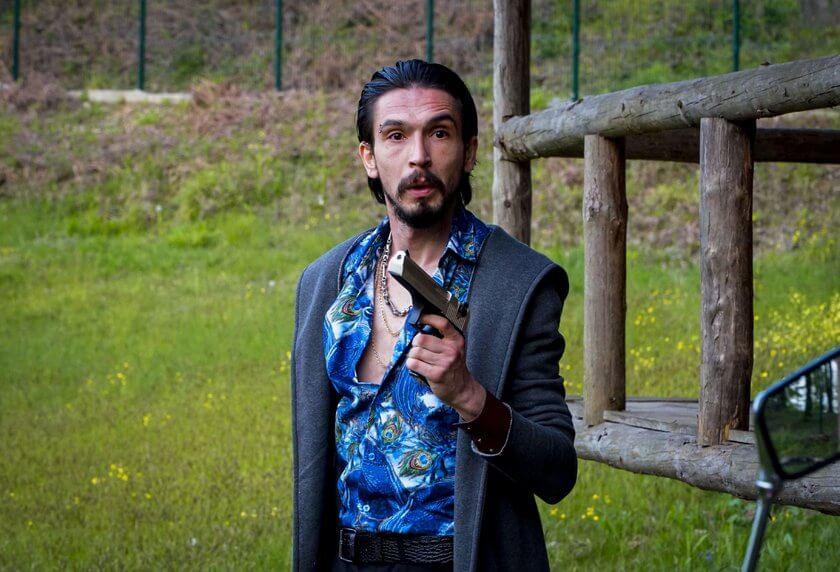 At that moment, Timssah arrives with his men… He sees Savaç's body on the ground. He says to Salih:
"You killed Azar's brother. The brother of Istanbul's biggest supplier!"
The other clan leader who worked with Sedat and collaborated with Ujer sent a bouquet of flowers to the Koçovali home. To taunt them for Aksin's death. Gumali goes to his home and kills his whole family.
Sultan, who wondered why this was so, hears a discussion between Idriss and Selim. She understands that it has something to do with the history of Meliha and Idriss in the past.
Aliço cracked the code left by Ujer and went to the address. He is armed, but Ujer disarms him.
Ujer offers Aliço to join him, to come with him, but Aliço refuses.
Ujer said to Aliço,
"You're too good to let you stay with them"
Ujer pointed his gun at him.
But Yamaç is present and prevents him from doing so.
At Aksin's funeral, Yamaç had noticed Aliço's abnormal behaviour and decided to follow him. This is how he found himself in front of Ujer and prevented him from killing Aliço. Yamaç shoots Ujer, but Ujer doesn't die.