In the previous episode of Çukur, the man playing the role of Baykal Bey was willing to confess everything to Yamaç in exchange for the protection he could offer him in Çukur. As he was about to confess everything, the man with the ring shot him in the head. The Koçovali's also understood that Sena's death was only the beginning of a 30-year-old story of revenge!
The man with the ring shot the man posing as Baykal Bey to prevent him from talking to Yamaç and reveal the identity of the boss.
Seeing this, Yamaç starts to scream. He calls out and insults the gunman, who starts shooting all around Yamaç, without touching him. It was actually a way for Yamaç to push the shooter to shoot again, so that Yamaç could see where he was.
That is indeed what is going to happen. Yamaç understands and shows Selim the roof on which the shooter is standing.
Selim goes there, but while he is in the street next to the building from which the shots were fired, Ujer comes out of an alley and tells Selim that he has heard shots and that he is coming to help. They go up to the roof of the building together, but the gunman was already gone.
Selim then tells Yamaç not to act like that anymore! Yamaç explains to him that this person doesn't want to kill him, he wants him to suffer. This person wants to see them suffer by losing those they love.
Yamaç sends Aliço to the roof of çukur, where the man with the ring was shooting from, in the hope that he will find a clue.
Aliço will explain to Yamaç that the man in question has been training, but that he is not an excellent shooter. Besides, he made a mistake. Aliço gives Yamaç what he found on the spot: a ring. (He had removed his ring so that he could shoot, but had forgotten it on the spot).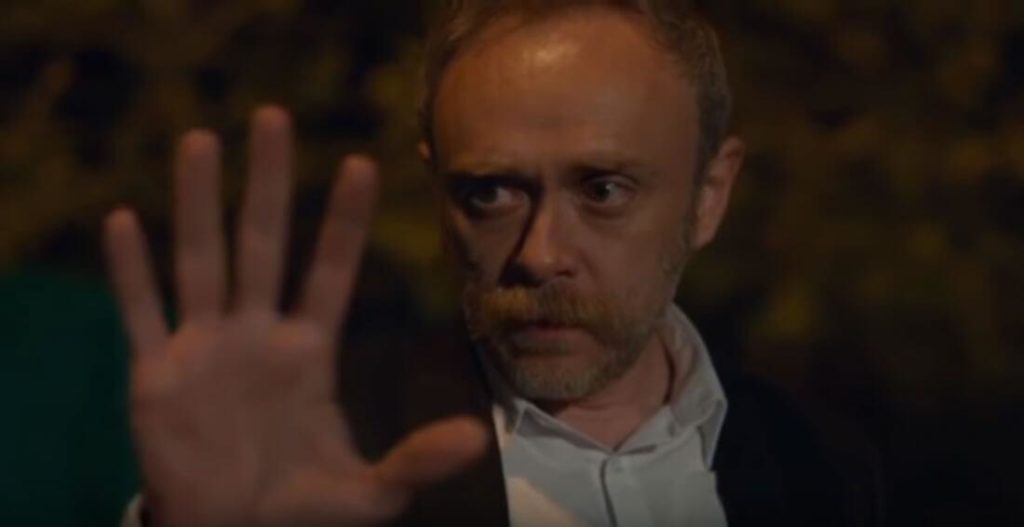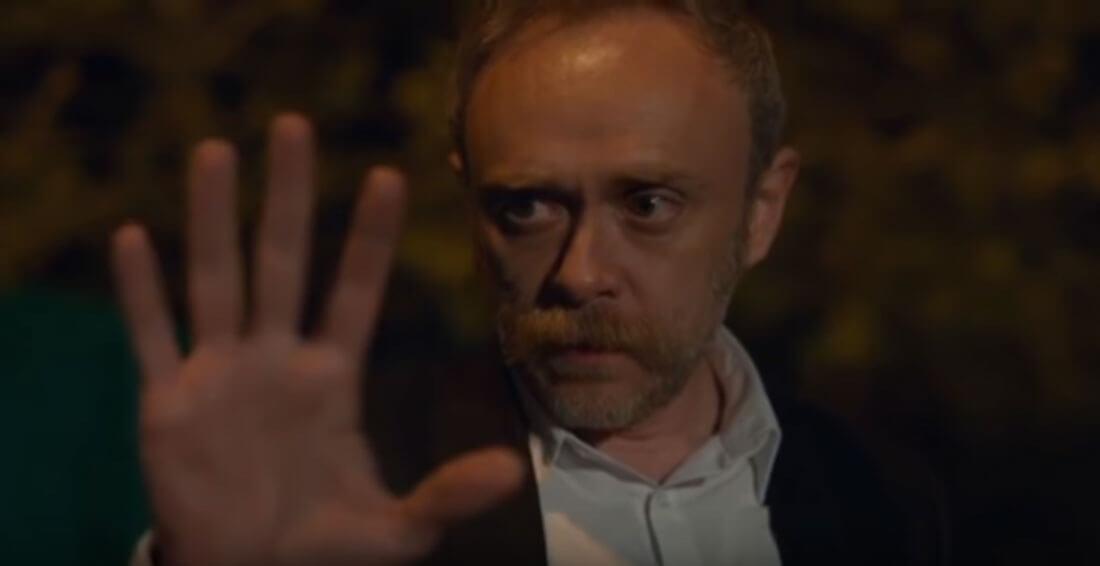 In this episode 29, season 2 of Çukur, the identity of the man with the ring is revealed to us, it is Ujer.
Çukur ep 29 S 02 : Ujer is the man with the ring.
Ujer and Reiss Uluç meet. The agreement between the two men is supposed to allow Reiss to take possession of Çukur. However, Timssah's involvement in their affairs was not planned.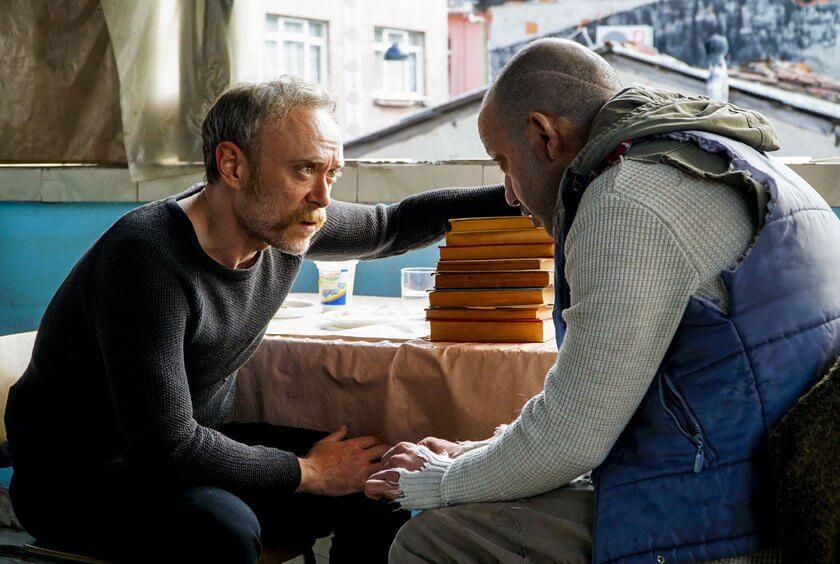 Ujer had gathered information on the Koçovali family through Aliço. He had asked him questions about all the family members. Aliço had lent books to Ujer and Ujer made sure to ask him "harmless" questions about Idriss' children and grandchildren: Aksin is an angel… Karaça is an intelligent girl, but nobody realizes it… Saadet is not the real daughter of Idriss and Sultan…
Damla goes to her father's restaurant because he doesn't answer his calls. She somehow knows about her father's plans. This marriage was supposed to give them back strength after the losses they had suffered and to influence the decisions within the family (to enter the family, to report information about what is happening, to find their weak points, to become partners in the business in order to win and they lose)… But now everything is out of control, Sena has died, Gumali has disappeared… Damla asks her father if he is connected to these last events, and he answers that he is not.
She asks him how she can find Gumali, but her father tells her not to interfere.
Salih manages to find Timssah's address by tracing the drugs he uses. He finds his supplier and gives him his address. Salih arrives at Timssah's house after Gumali has been tortured all day.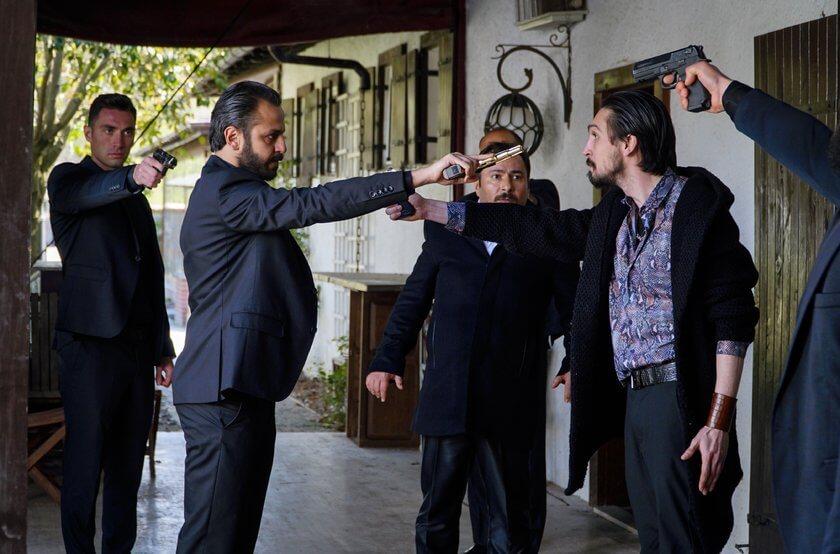 Salih is in turn held prisoner by Timssah and Medet is sent back to Çukur so that he can tell Yamaç the address to which he must go.
The next day, Idriss meets Meliha at the Gül pavilion where Sena died. He shows her the ring that Yamaç found and asks her if she remembers it. Meliha answers:
how could I forget!
Flashback in time. Meliha comes down from the stage where she has just sung and a man wearing the same ring slaps her and says:
Why don't you love me!
Then the man's wife comes to the pavilion and begs Meliha to leave her husband, but Meliha explains that it is not her fault. This woman was accompanied by her son, whose name is Ujer.
Damla went to see Yamaç and told him that she had asked her father if he had any information, but that he did not know where Timssah was hiding. Yamaç asks her if she was present at the meeting that Uluç organized between Idriss, Chetto Sedat and the other clan leaders ? Damla makes him understand that being a woman the other clans only address her when they are obliged to do so.
Yamaç who has doubts will end up asking her : how her father knows these men!
She answers: as your father knows them! (In the sense, your father knows them too.)
Yamaç answers her: Precisely! My father doesn't know them!
Yamaç calls Mujahid and immediately asks him whether they knew him and his father, the men with whom they had dined at the meeting organized by Reiss Uluç.
Eme, answers that they did not! They knew them when they were little children only! As he was about to ask Damla more questions, Medet arrives at the café breathless.
Aksin asks his grandmother if she can go to Çukur with Karaça. When Sultane asks her why, Aksin explains that she wants to go to the cemetery (to visit her mother, her brother and Sena, to whom she was very close).
Sultan authorizes her to do so and tells her that it will then be Gelasun who will accompany them there! To which Karaça reacts immediately by saying no, to everyone's surprise.
Aisha, Karaça's mother speaks to Sultan as an aside and tells her that Selim has warned her. the situation hasn't calmed down, and that he has even put a weapon under her pillow. Aisha carried the weapon on her, in her pocket and showed it to Sultan.
Sultan tells her that she is unconscious and that the weapon is loaded, and then, against all odds, Sultan shows her daughter-in-law, as well as Karaça and Aksin, how to arm and disarm the weapon.
When Gelasun returns home, Sultane asks him to accompany Aksin and Karaca to the cemetery. But Aksin says she wants to go alone. So Gelasun must go with her alone without Karaça.
Just as he's about to go with Aksin, Gelasun gets a call. He must join the others. So he asks the guards outside the family home to accompany Aksin in his place.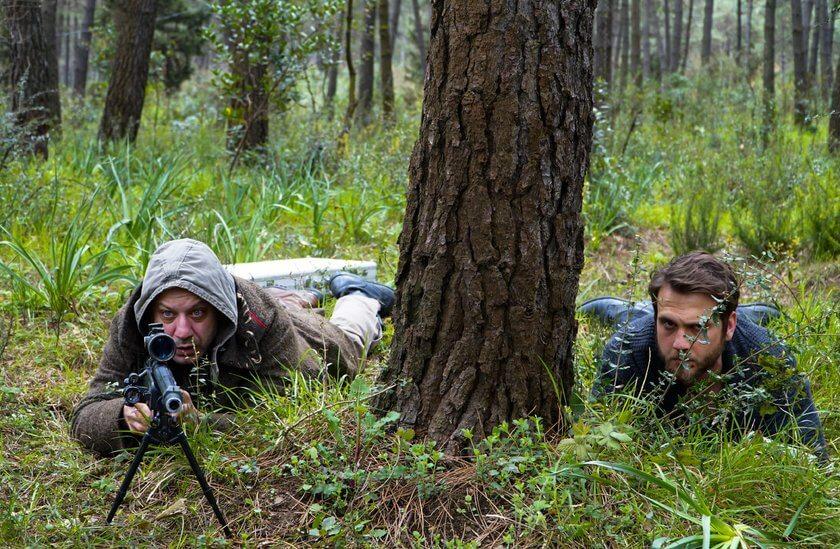 The rendezvous is made in a forest for the exchange between Yamaç and his brothers held by Timssah. Yamas asks all the men to come. He hides in the woods with Aliço, ready to shoot. Selim has to pretend to be Yamaç to Timssah, who has never seen him.
At the moment of the exchange, Aliço manages to hit Timssah, who is hiding. Gumali and Salih are hanging on the front of a truck.
The altercation takes place between the two sides and the driver who is driving the truck on which Salih, Gumali and Medet are suspended, starts off and leaves.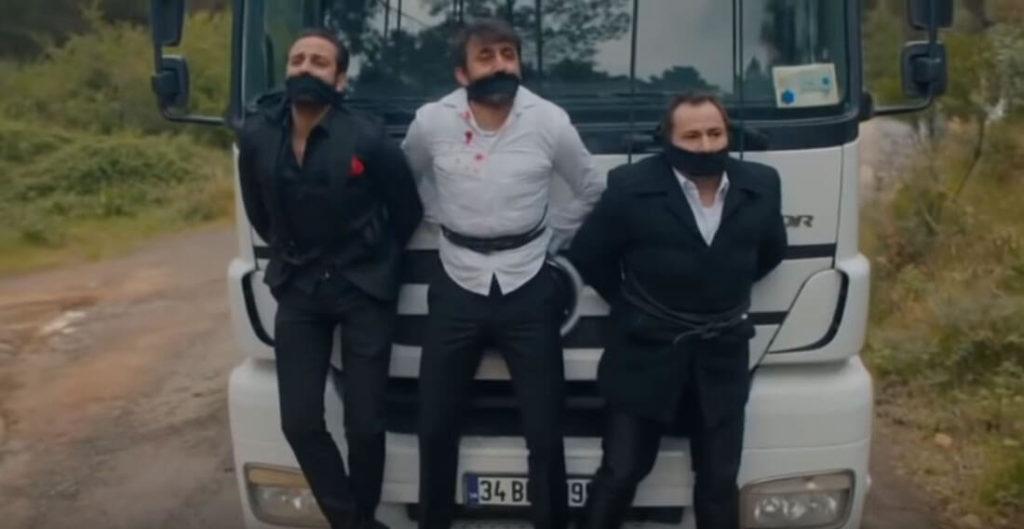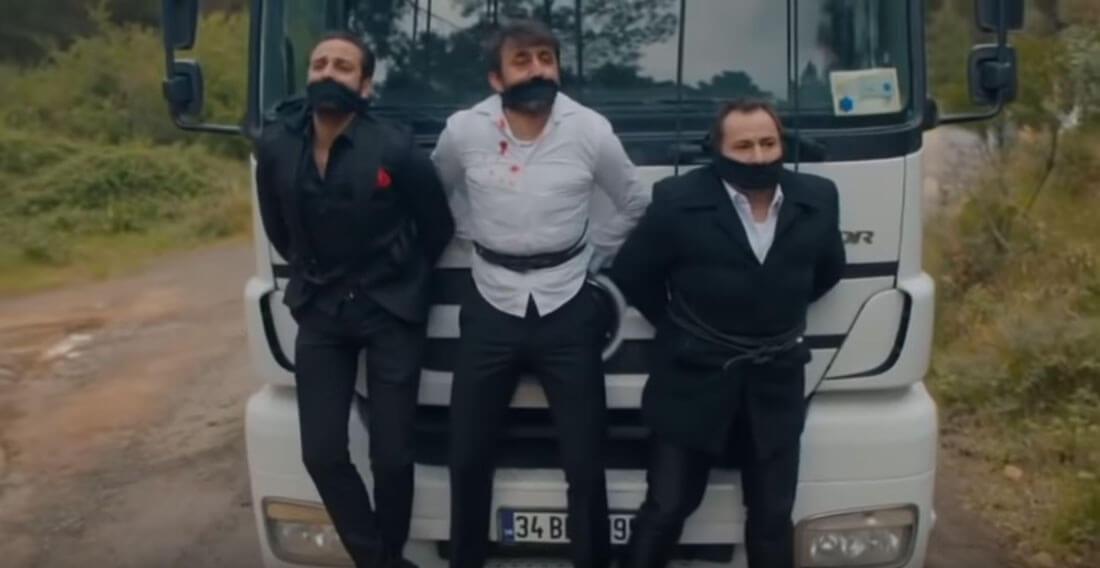 In the general rush, Damla, who had followed Yamaç and was watching the scene from a distance, starts and passes through the shooting. She catches up with the truck and shoots at the tires so that it stops. She ends up shooting the driver, saving her husband and Salih.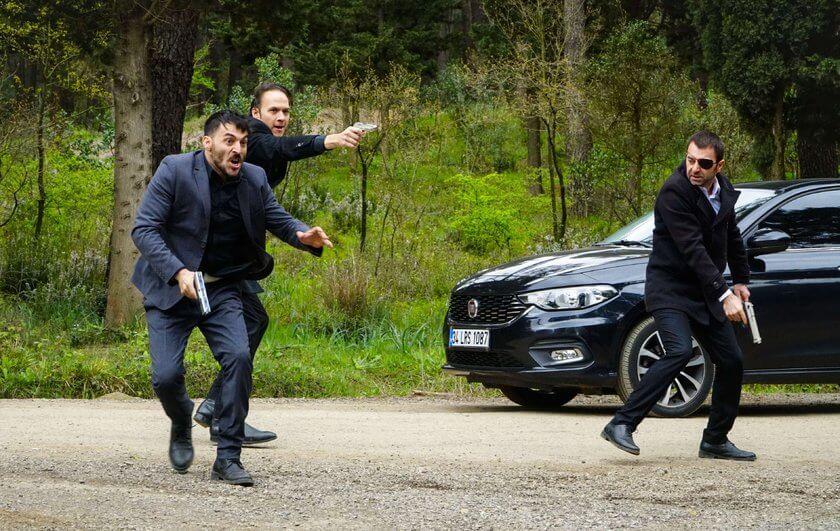 – Yamaç asks Damla: "Where are you standing? "(In the sense : in which camp are you!
– Damla replies, "Where you see me now. »
– Yamaç replied: "Precisely I don't see! »
Ujer goes to see what is left of the Karakuzu (Awni, Alperen…) and asks them to join him. They had already heard Ujer's name as the co-founder of the Karakuzu, but Chetto had told them that he had died.
Skeptical at first, he convinced them and asked them to join him in order to get rid of the Koçovali.
Ujer was actually the instigator of the events that took place in Çukur. He was never a hostage of the Karakuzu, it was all staged by him. He was the one who guided Chetto and pushed him. With Chetto, he pretended to be Baykal Bey's intermediary when the latter was really dead. He was also the one who kidnapped Sena and staged his death.
Salih returns with Medet to the pavilihe manages and discovers that he has been visited, his employees were hit by one of the men who runs a drug distribution network. (When Salih beat) Timssah's drug dealer to get the address, the drug dealer who is protected by another mafia clan, took it as a personal attack).
While Aksin is at the cemetery talking at her brother's grave, Karaça joins her and tells her that she is going to leave. That she is going to leave Çukur, it was a mistake to come back, she doesn't want to be the one she was before, the jealous girl…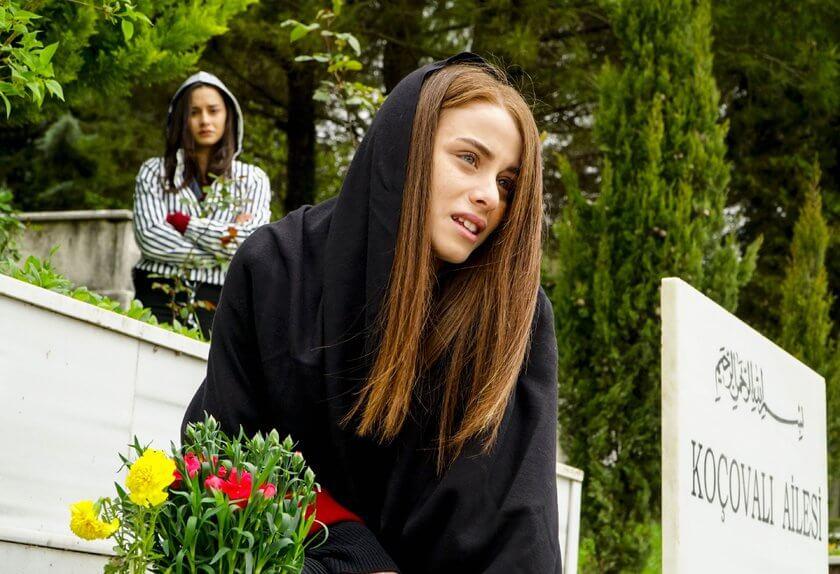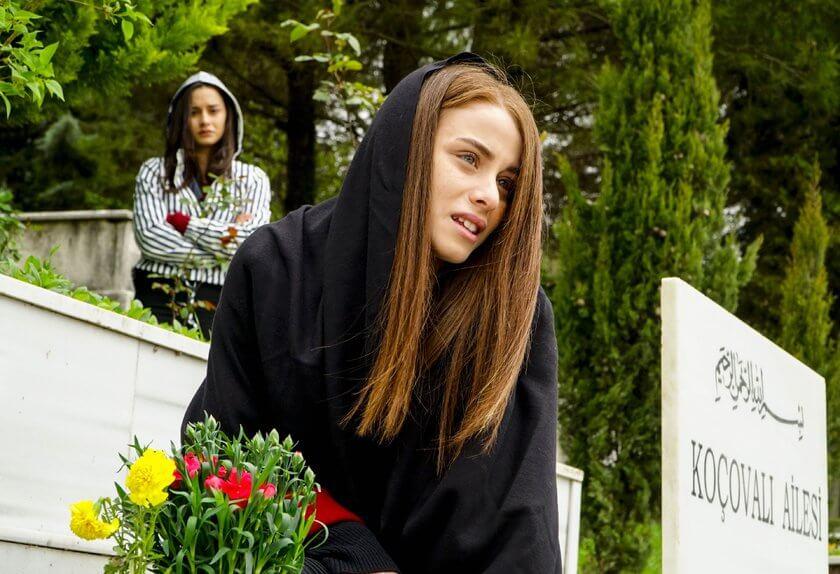 Karaça tells Aksin she's going to wait for her in the car.
While she is in the car, Karaça hears Aksin screaming for her. She gets out of the car and realizes that the two guards who were with her have been killed. She takes the driver's gun, and turns it on just as she saw her grandmother do. When she gets to the gravesite, she can't find Aksin, but on Sena's grave she found a black envelope.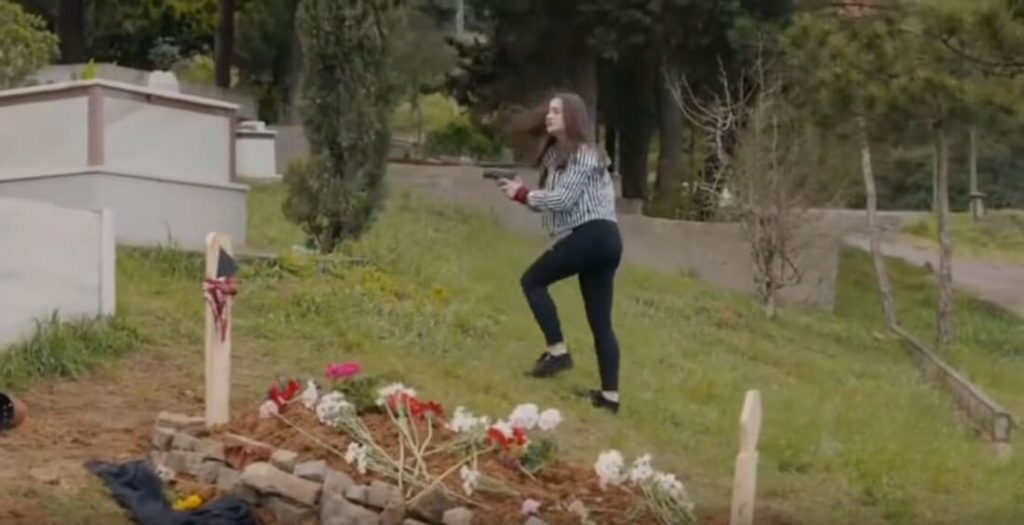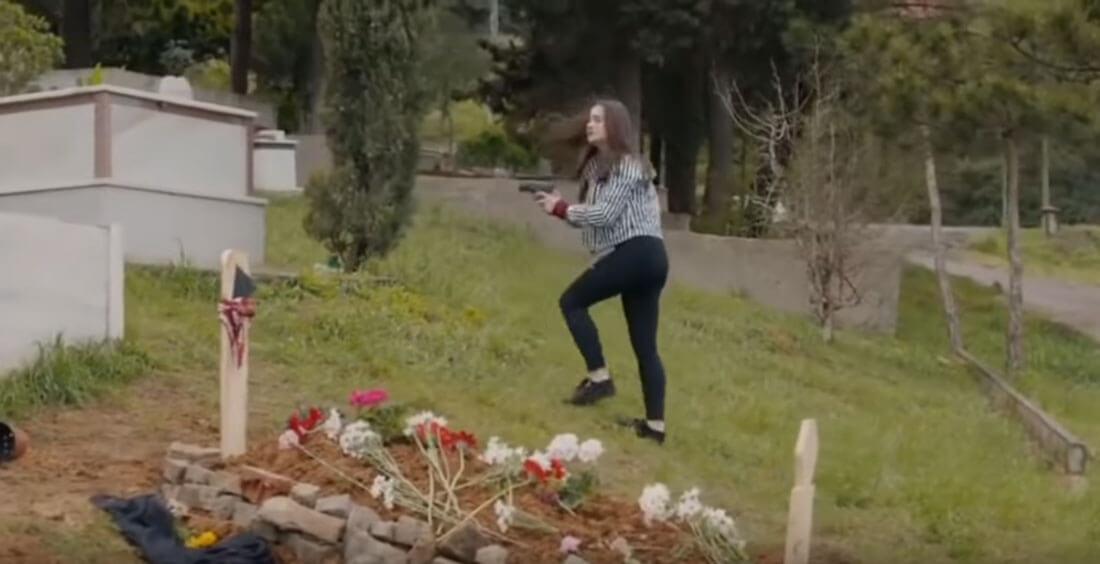 At the end of episode 29 season 2 of Çukur, we see Ujer getting into a car in which Aksin is. He looks at her and says:
"It's true! You really are an angel without wings. »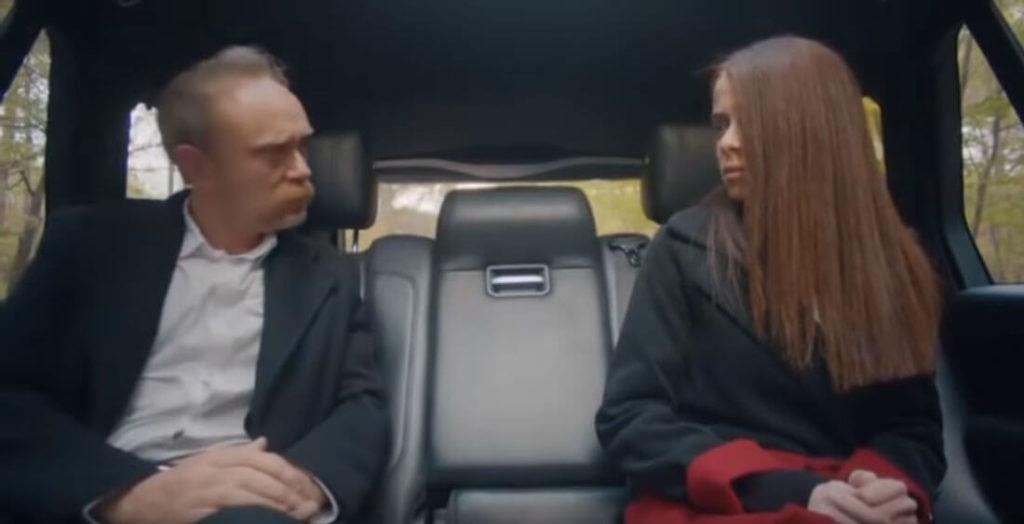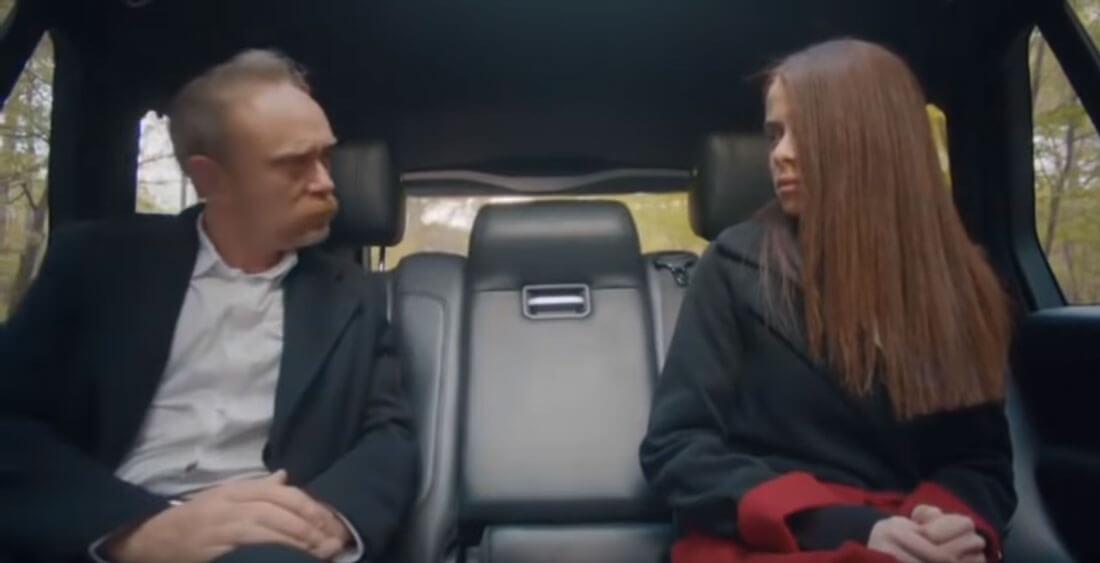 Karaça arrives at the café of çukur, and tells his father and Yamaç that Aksin has been kidnapped. She gives them the black envelope.